'Summer House': Who Are the New Season 4 Cast Members?
Summer House adds two new friends to the drunken debauchery this summer and both appear to be bringing a significant amount of drama to the Hamptons.
Joining the original cast, only two new season 3 cast members are returning as full-time house dwellers. In addition to Carl Radke, Amanda Batula, Kyle Cooke and Lindsay Hubbard, Paige DeSorbo and Hannah Berner are back. Appearing in a "friend" capacity is Danielle Oliveria and Jordan Verroi. Viewers likely recall the awkward hookup between Oliveria and Verroi last season.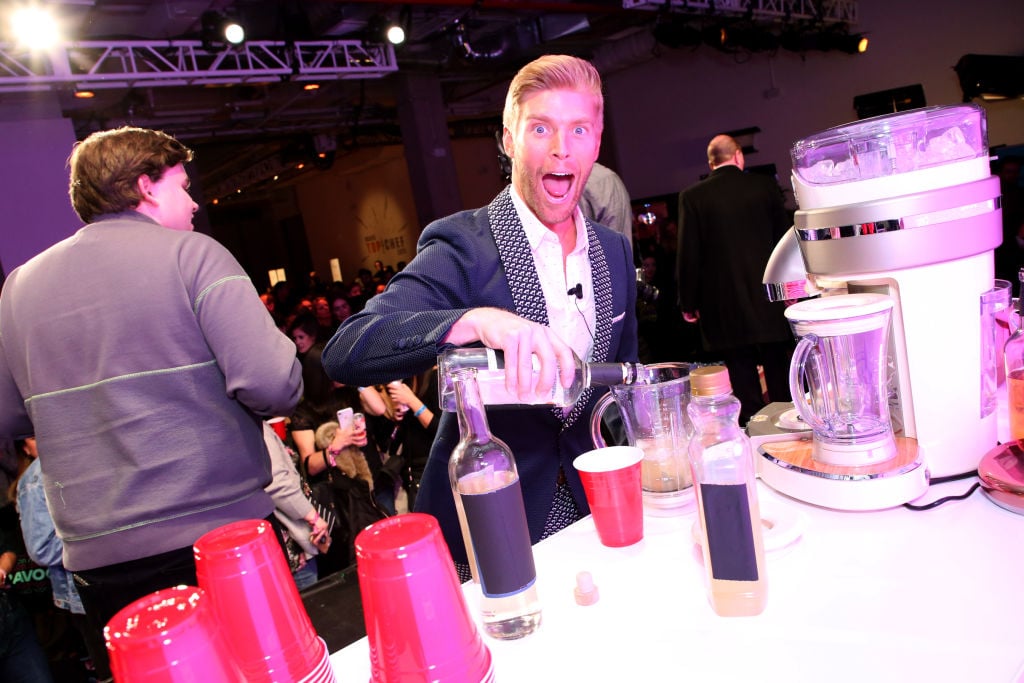 This season brings new hookups, which too could be awkward. The season trailer shows that Radke and Hubbard, who are old friends, romantically connect. Plus, Batula and Cooke's engagement doesn't appear to be going well. New cast members certainly shake up the house. So who joined the cast and what kind of drama are they bringing?
She may cause drama with Radke and Hubbard
Jules Daoud catches Radke's eye when she joins the cast. Cameras catch Hubbard confronting Radke as she suspects he has wandering eyes. "If you want to go hang out with your little girlfriend, then you take the weekend off," she says to Radke before storming away.
So, does Radke hookup with Daoud even though he's been with Hubbard? The trailer hints that Radke may get cozy with Daoud and it causes a rift with Hubbard. So who is Jules Daoud? According to her bio, she is a former med student turned fashion blogger, originally from the midwest.
"Born in Cincinnati with Jordanian roots as a second generation American, Jules first language was Arabic but she quickly adapted to learn English. Jules was raised to be ambitious from an early age and she always knew success was in her future. Jules attended DePaul University with the goal of becoming a doctor, but when she realized her true passion was to start a fashion and lifestyle blog she took the leap of faith and started Simply Jules in 2013."
"After launching, Simply Jules quickly became a top blog in the Midwest. Two years later, she expanded her business as a freelance content creator and social media marketer for businesses, all while still graduating with a Bachelor of Science, and her career continued to take off working with several high-end and emerging brands. When Jules is not taking social media by storm with her newest idea, she enjoys traveling, yoga, self-care, and letting loose in the Hamptons with friends. One can only guess what endeavor she will take on next."
Does he cause problems with the guys in the house?
The trailer shows new cast member Luke Gulbranson, fighting with Radke and causing drama with Berner too. Gulbranson and Berner end up hooking up and it appears to go south at some point during the season.
Gulbranson is another new cast member from the midwest. He is a former model looking to break into acting. "Luke Gulbranson grew up in rural Northern Minnesota until a chance meeting led to a modeling job, which then ultimately led him to NYC," according to his bio. "He has been living in New York for 15 years, balancing the big city life with his small-town roots and penchant for nature.  Along with modeling, he is also a youth hockey coach and pursuing an acting career. A natural "jack of all trades", Luke is always diving into new creative ventures which includes making jewelry and woodwork. He's a lover of the woods, his Harley-Davidson motorcycles, and open space. This summer, he is looking forward to creating long lasting friendships."  
Summer House returns to Bravo on February 5 at 9/8 central.