Summer Walker Extends an Olive Branch to Willow Smith Following Feud Rumors
Summer Walker is ready to make amends with Willow Smith. The "Playing Games" singer has allegedly been on the outs with Smith at least for a few months. But during the week of Oct. 25, she extended an olive branch to the Ardipithecus artist in hopes of getting on better terms.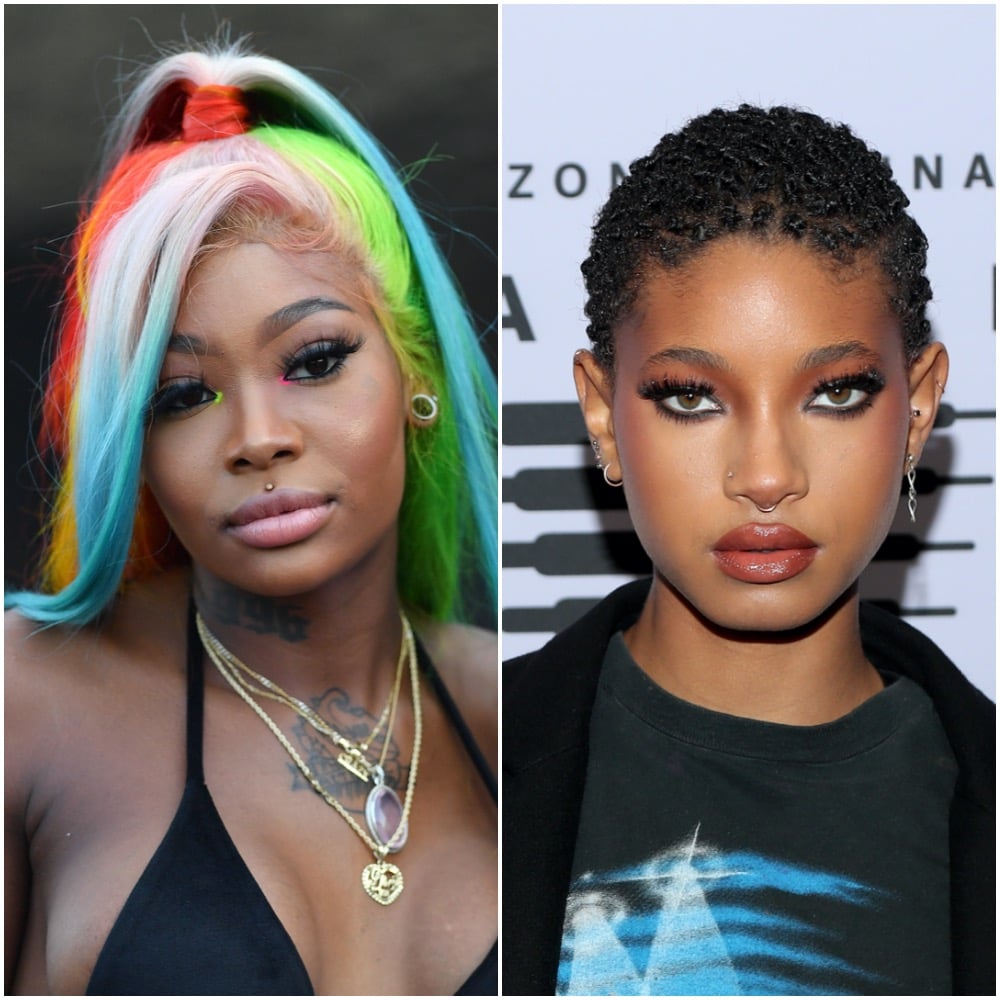 Summer Walker and Willow Smith are said to be feuding
In case you missed it, feud rumors emerged in May when Walker shared a video on Instagram showing her practicing yoga. After a fan commented saying that Walker should
do some yoga and meditation" with Smith, who has reportedly done yoga since the age of 12 (via Amo Mama), Walker replied with a message indicating there was drama between them.
"lol she won't talk to me," she wrote.
However, Walker did not share why she had been trying to contact Smith and why the Red Table Talk co-host had allegedly been refusing her. Smith, for her part, never publicly addressed Walker's comment or her relationship with the Over It singer.
RELATED: Who Is Summer Walker's Boyfriend?
Summer Walker is ready to make up
Smith might not be receptive to Walker's attempts to be friends, but Walker isn't letting it stop her. Earlier in the week of Oct. 25, she took to Instagram with another message about the "Whip My Hair" singer, writing, "Someone tell @willowsmith to stop acn bushi and lets me friends lol."
Smith has yet to publicly respond to Walker, but fans on social media urged her to give the "Come Thru" singer a shot. "They're perfect for each other!" one fan wrote under The Shade Room's repost of Walker's message while another person agreed, "Their energies would match 🌪."
RELATED: Fans Are Noticing Something Different About Summer Walker In Her Recent Instagram Photos
But others disagreed
At the same time, some social media users argued otherwise. "Two different people, two different attitudes. They would clash," a third person wrote while a fourth said, "No, [Summer is] too problematic for her."
That last comment appears to refer to some of Walker's controversies over the years. Since she rose to fame in 2018 with "Girls Need Love," Walker has come under fire for several controversial comments, including a March post on the coronavirus (COVID-19) crisis. Amid the backlash, she deleted her posts and later penned a message online about being misunderstood.
"there's like all of 3 people on this earth who understand me," she wrote in April, according to HOT 97. "thank y'all for taking the time to. I'm all about self-improvement, communication, & self-knowledge. Internal work. Money & material shit don't mean sh*t to me. Small talk don't mean sh*t to me. BEING FAKE, don't mean sh*t to me, I'll never do it. Wish more people understood that, I'd talk to more plp."
From the sounds of that, it seems that Walker really wants to have more genuine people around her, but only time will tell what happens with Smith.