Summer Walker Reportedly Splits from Boyfriend London On Da Track
Here's what we know about Summer Walker's reported split from London On Da Track.
Summer Walker and London On Da Track met through their ties in the music industry and seemingly fell fast. After working together on Walker's debut album Over It, they went public with their relationship in the summer of 2019 and enjoyed a months-long romance. But now, it's being reported that the couple has split.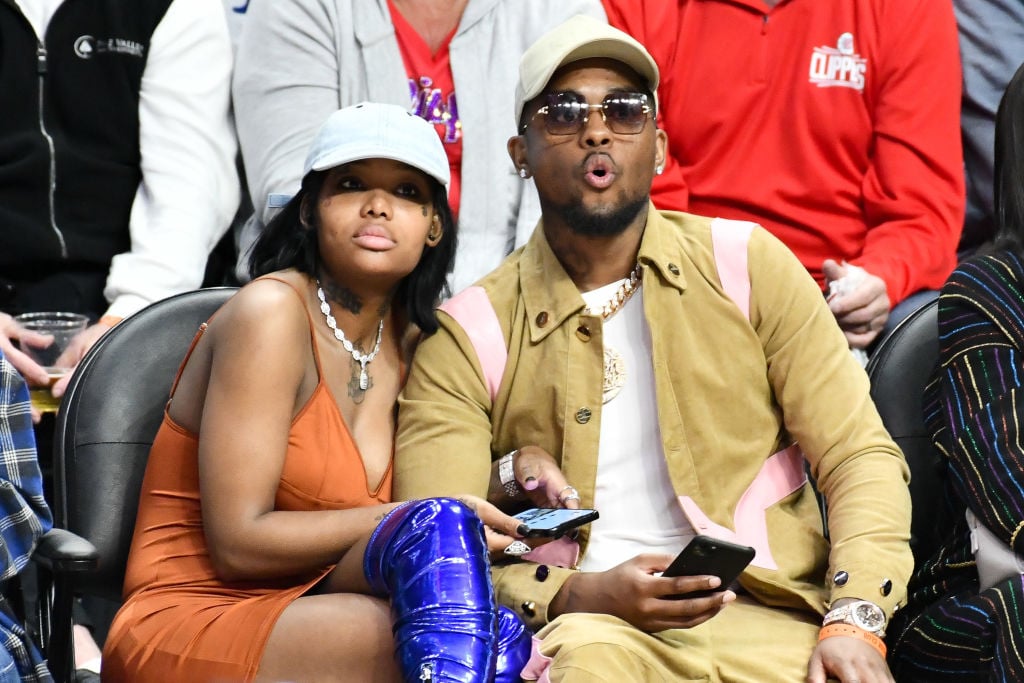 Inside Summer Walker's alleged split from London On Da Track
Multiple outlets reported during the week of April 12 that the artists have broken up.
According to the entertainment website The Neighborhood Talk, the two decided to part ways in March. It's unclear why they allegedly broke up, but a source described the rumored split as amicable and a mutual decision.
"She's taking this time to focus on herself and he's working with other artists," a source told the outlet.
So far, neither Walker or London On Da Track has directly commented on the report at the time of this writing. However, they have both wiped all traces of one another from their respective Instagram pages.
It's not the first time they've broken up
While fans are surely sad over this latest news, it seems like there's still hope for the artists, as they're known to break up and make up.
In October 2019, about a month after they announced their relationship, Walker said on social media that she had split from the famed producer. According to Ace Showbiz, she shared an Instagram post that said:
"Single. Lol somehow I always end up with male chauvinist. Im a alpha female so I guess when I think for myself/make my own decisions it's taken as disrespect. That was cute tho. God bless him still a sweet man deep down inside."
But London On Da Track wasn't letting her get away that easily. Less than a day after Walker announced their split, he reportedly popped up on her at a show bearing gifts, earning a kiss from the "Girls Need Love" crooner.
London On Da Track later shared a photo of the moment on social media along with the caption, "I'll run bak to you before I let U walk away Slime Love." Walker reacted to it on Twitter, gushing over how the producer always surprises her.
Fans were highly critical of the relationship
In the beginning, it seemed like many fans were on board with the romance. But many fans grew concerned in March when a video emerged on social media of London On Da Track choking Walker.
In the video, she seemed uncomfortable and begged him to let go while saying, "It's supposed to be sexy, it hurts." But he seemed to only squeeze tighter. Finally, he loosened his grip after she shrieked in apparent pain.
Almost immediately, the video prompted massive criticism and concern. Amid the backlash, Walker spoke out and said they were only playing. However, fans weren't totally convinced and continued to speculate that she was allegedly in an abusive relationship. London On Da Track did not address the backlash.
Read more: Fans Are Noticing Something Different About Summer Walker In Her Recent Instagram Photos