Suni Lee's Admission of Being Pepper Sprayed in a Recent Racist Incident May Have Contributed to Her Mental Health Crisis on 'DWTS'
In the wake of a racist incident, Suni Lee has struggled emotionally. But it's clear she's not the only athlete to grapple with her mental health.
Gymnast Suni Lee came home from Tokyo with three medals to her name, an opportunity to appear on Dancing With the Stars, and a bright future ahead. But none of this protected her from facing significant struggles back. In the wake of a racist incident, Lee has struggled emotionally. But it's clear that she's not the only athlete to grapple with mental health problems. People are becoming more open about the experience. 
Suni Lee pepper sprayed during a night out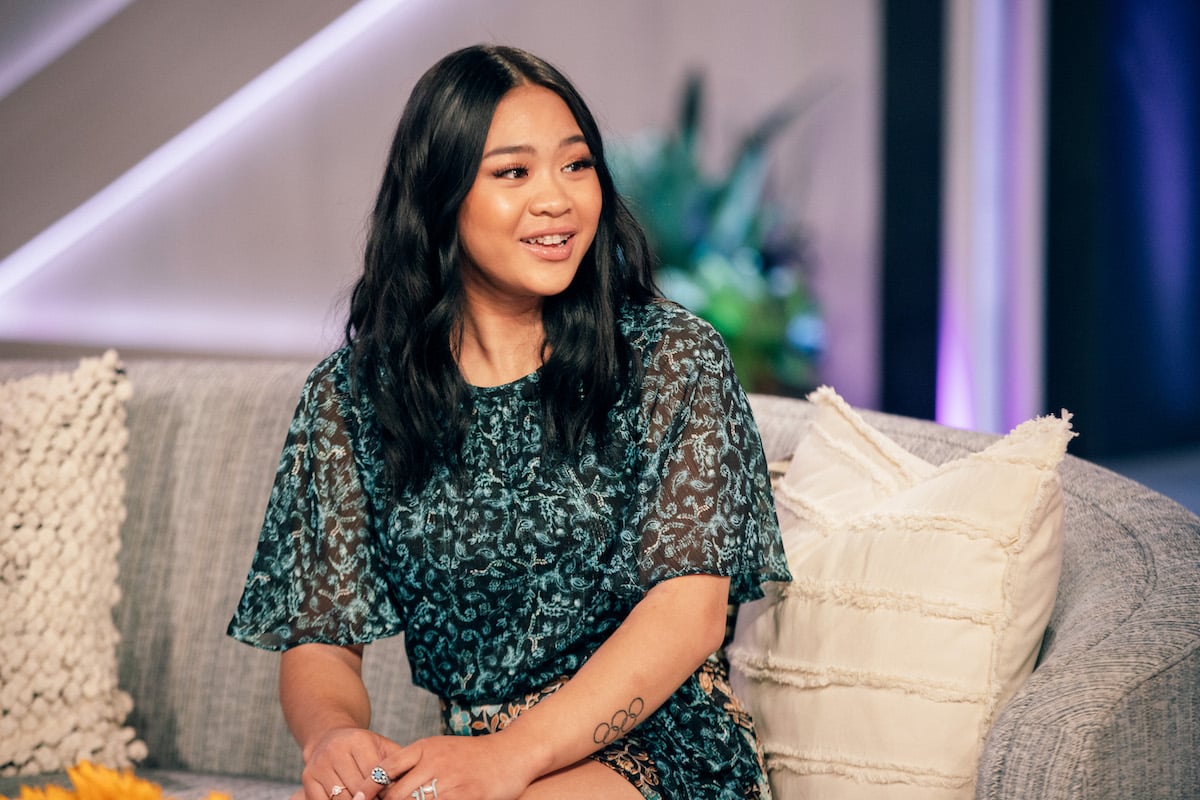 Lee has some impressive accomplishments under her belt for someone so young. The 18-year-old won three Olympic medals this summer, one each of gold, silver, and bronze. According to Popsugar, she's a freshman at Auburn University. And she recently appeared on the hit TV competition Dancing With the Stars. 
But all these feats aren't enough to shield her from the rise in anti-Asian sentiment in the U.S. Recently Lee, who is Hmong, was out for the evening with some friends who are also of Asian descent. As they waited for their Uber, they were accosted by some people in a car. 
The group yelled at the young women, calling out racist phrases and telling them to "go back to where they came from." One of them even sprayed Lee with pepper spray before they drove away. 
"I was so mad, but there was nothing I could do or control because they skirted off." She explained further, "I didn't do anything to them and having the reputation, it's so hard because I didn't want to do anything that could get me into trouble. I just let it happen."
Lee struggled on 'Dancing With the Stars'
Although Lee may have felt powerless at that moment, she's clearly a strong person. Parade reports that before a performance on DWTS, she caught a stomach virus that almost stopped her from dancing. 
"Right before the dance started, we were standing in the tunnel and like 10 seconds in, she vomited in her mouth and tears started to come out and she started walking away, saying like, 'No, I can't do it,'" her dance partner Sasha Farber explained. "I was like, 'Suni, you've got this. Come on. This is game time.'"
Lee managed to get through the dance. But as soon as it was over, she ran off stage and "to a trash can." She immediately sought medical treatment.
Stomach troubles weren't the only thing Lee had to cope with. She later shared on social media that she's also been having a hard time emotionally. Perhaps the stress of being targeted in a racist incident, as well as the pressure of performing while ill had affected her more than she expected it to
Suni Lee is not the only athlete to grapple with mental health
Athletes like Lee are expected to be strong and play through the pain, but that's not always as simple as fighting nausea. This summer, Lee's teammate on the U.S. gymnastics team, Simone Biles, endured a very public battle with mental health issues. 
According to Today, Biles suffered from a condition known as "the twisties," which made her disoriented during her mid-air twists and turns. She said that her mental health problems triggered the condition. Although she loves gymnastics, the experience has left her afraid to fully participate in the sport. 
Biles and Lee are a part of a move toward acknowledging the impact of mental health on athletes — even at the Olympic level. Olympic swimmer Michael Phelps has shared openly that he battles depression, and he's partnered with an online therapy company to highlight the importance of support from therapists. 
Although there's been a stigma against admitting that someone is struggling emotionally, that's starting to change. 
"It's OK to feel down sometimes, but what I've realized is that it's important to express your feelings and ask for help," Lee explained. "… There's so much power in owning your feelings. It's not weakness, it's actually taking control."