Suni Lee Reveals She's Received 'so Much Hate' Over Inter-racial Relationship With Football Player Boyfriend Jaylin Smith
Who is Olympic gold medalist Suni Lee's boyfriend? She revealed she received hate over being in an interracial relationship. See her response here.
Olympic gold medalist, Sunisa Lee, recently changed her relationship status on social media. However, as soon as she went public with the relationship, she experienced racism in her comments section. The celebrity recently replied to a fan of hers, who supported the relationship, saying she's received "so much hate" over the interracial relationship with her football player beau. Keep reading to learn more about Suni Lee's boyfriend, Jaylin Smith.
Lee made history with her Olympic gold medal win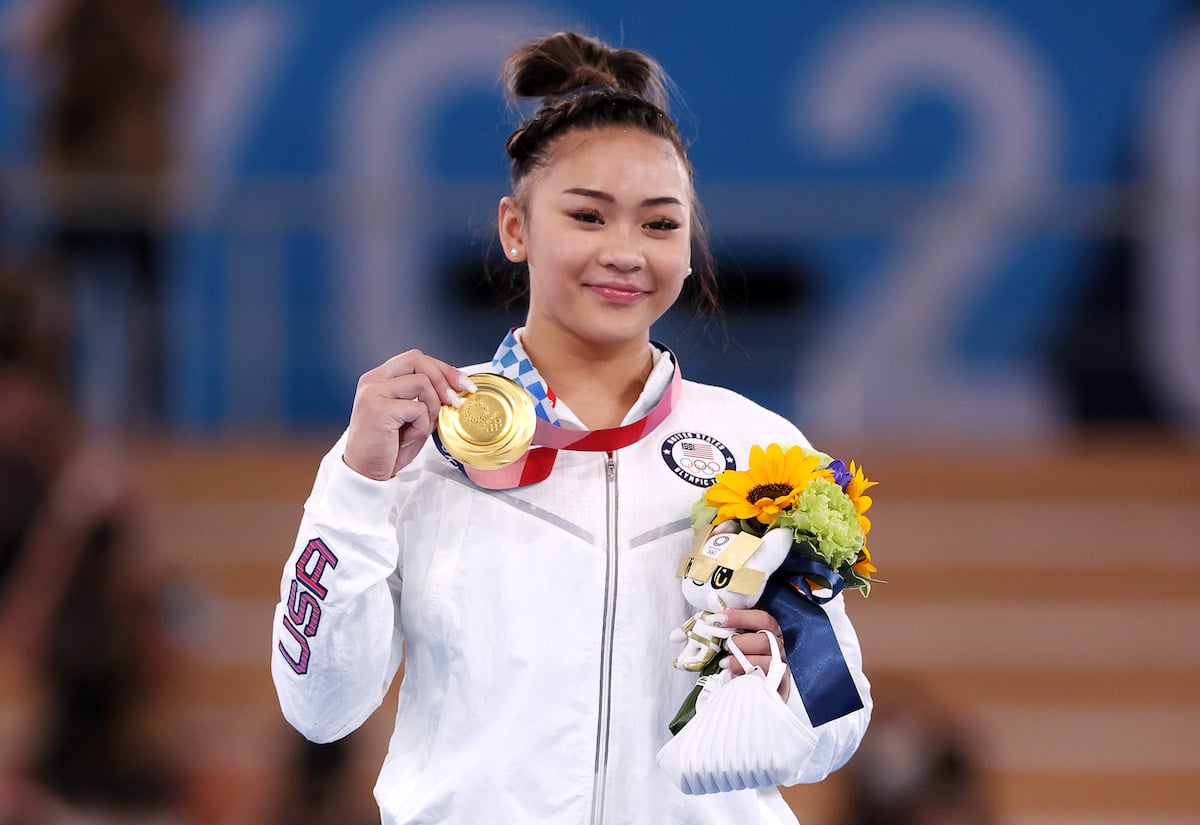 Lee was born Sunisa Phabsomphou in 2003 to Yeev Thoj, a healthcare worker. When she was 2, her mother met John Lee, who also had two children. They had three more children together, and while they never legally got married, the Olympian opted to take Lee's last name.
The gymnast is of Hmong descent, and her parents' families settled in St. Paul, Minn., after escaping the Vietnamese War. Lee displayed interest in gymnastics from a young age, but since her family couldn't afford to buy her a beam, her father made her one.
On July 29, 2021, Lee made history when she won gold in the Women's Olympic Gymnastics All-Around. Her win made her the fifth straight American to win the gold. She also became the first Hmong American ever to win an Olympic medal.
Speaking about their daughter's achievements, Lee's parents told News Talk 830 WCCO that "being the first Asian American to make it to the Olympics was already unreal, and then to win the gold on the world stage is unbelievable. There's no word that we can express with right now."
Suni Lee has 'received so much hate' due to her interracial relationship with boyfriend Jaylin Smith
As a celebrity, Lee is no exception to public scrutiny. However, some of her fans took things to a whole new level after the star shared her relationship status with the world. Lee shared a photoset to her Instagram and a TikTok video of her and her boyfriend wearing matching hoodies.
Smith, a freshman football player at the University of Southern California, also posted similar photos of them together on his Instagram a day earlier. While the comment sections of both sportspeople were filled with thousands of supportive comments and messages, some followers didn't share the enthusiasm of the couple being together.
One user made a TikTok of the pair together, giving them a thumbs up. In the video, the user acknowledged the flack and judgment Lee might get subjected to due to her relationship with a Black man. The TikTok user wrote, "I know that Sunisa will be judged by certain eyes in the Hmong community because her man is Black. LOVE is LOVE, no matter what race or gender you are. Keep doing you, QUEEN."
It didn't take long for the TikTok video to reach Lee, who commented with gratitude, confirming that she had received racist messages after making her relationship public. As Teen Vogue reports, Lee responded, "This makes me so happy. I've received so much hate. They support me when it's beneficial for them, never when it comes to my happiness. Thank you." The comments on Lee's social media photoset of the relationship have since been turned off.
Lee recently experienced racism in a separate incident
This isn't the first time Lee has experienced racism in recent months. In November 2021, the Olympic medalist recounted a racist attack with her friends. Lee told PopSugar that she and her friends had been waiting for an Uber after a fun night out when a group of people in a passing car began hurling racial slurs at them.
The vehicle's occupants then went ahead to tell Lee and her friends to "go back to where they came from," and one of the passengers sprayed the star's arm with pepper spray.