Super Bowl 55: Is Leonard Fournette Married?
It's Super Bowl 55 weekend and all eyes are on the Tampa Bay Buccaneers and the Kansas City Chiefs. Everyone is wondering who will take home the championship title. Fans are especially focused on Tom Brady, who is back at the Super Bowl this year, but with an entirely new team. But if Brady does win the game, it won't be on his own. It will be with the help of some key players on his team like running back Leonard Fournette.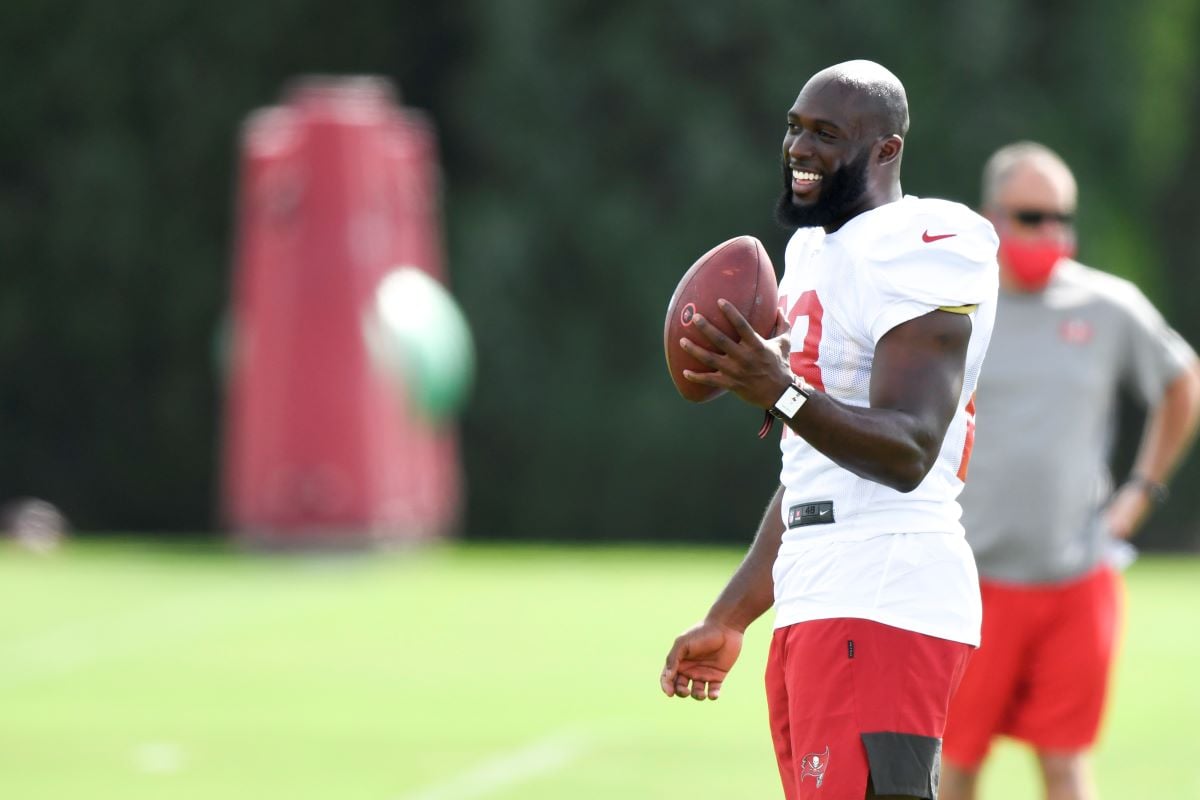 Leonard Fournette's career
Fournette was a star early on in his career. He was the first high school freshman to get a scholarship from LSU, after rushing over 2,500 yards and 30 touchdowns as a 15-year-old at St. Augustine High School, according to The Ringer. After graduating, he went to LSU ranked no. 1 nationally on EPN's top 300 list for his graduating class.
He was the fourth overall pick in the 2017 NFL draft going to the Jacksonville Jaguars. In 2018, he injured his hamstring during the opening game against the New York Giants. He later aggravated the injury causing him to miss six games total.
2020 has been a rough season for Fournette so far. He was let go from the Jaguars just 13 days before the team's first game. After that, he scored a one-year deal worth $2 million with the Buccaneers. He played second string to Ronald Jones II until injuries allowed him to move into center stage. From that point, he was instrumental in several of the Buccaneers' wins.
Is Leonard Fournette married?
Fournette is currently not married. His has been connected to a woman named Jamie Jones for years.
According to The Advocate, the two met through Jones' older brother. Jones and Fournette had one daughter together, Lyric, early on in Fournette's career.
The pregnancy was unplanned and at first, unwelcome. Fournette found out he was having a child just as he was about to start his freshman season in 2014.
"I didn't know what I was going to say, how I was going to explain it to Mom and Dad," Fournette told the outlet of how he told his parents about Lyric. "I was scared about that. I finally just told them. It was something I was holding in for a long time."
When Lyric finally came on Jan. 3, over a month before her due date, Fournette was there.
"I was there when she came out," he said. "It was something different. I was like, 'I have a child now.'"
RELATED: How Long Did Tom Brady Play for the New England Patriots Before He Left?
Related post url: 
"It was something new for me," Fournette continued. "Her coming into this world, when I saw her, it changed my outlook on life."
As Fournette obviously has had a busy schedule, his family has helped raise Lyric.
"Someone's always there to take care of her," Kyle Gilbert, who coached Fournette at St. Augustine in eighth, ninth, and 10th grade, told the outlet. "When Leonard can't, they can. It goes back to that old saying in the community: It takes a village. Right now, that's basically what they're doing. It's going to be a group effort until he's able to move on to his professional life."
On Mar. 6, 2017, Fournette had a second child, Leonard, with Jones.