Tom Brady and Gisele Bündchen: Who Has the Higher Net Worth in 2021?
NFL quarterback Tom Brady just earned a record-breaking seventh Super Bowl ring. At 43, the Tampa Bay Buccaneer ranks as the oldest person to play in the Super Bowl, yet shows no signs of slowing down.
Brady is also successful off the football field and enjoys a full family life. Married to supermodel Gisele Bündchen since 2009, Brady and his wife have two kids – Benjamin and Vivian, as well as Brady's son Jack from his previous relationship with Bridget Moynahan. Bündchen has her own list of impressive professional credits, leaving many to wonder which one of the power couple has the bigger bank account.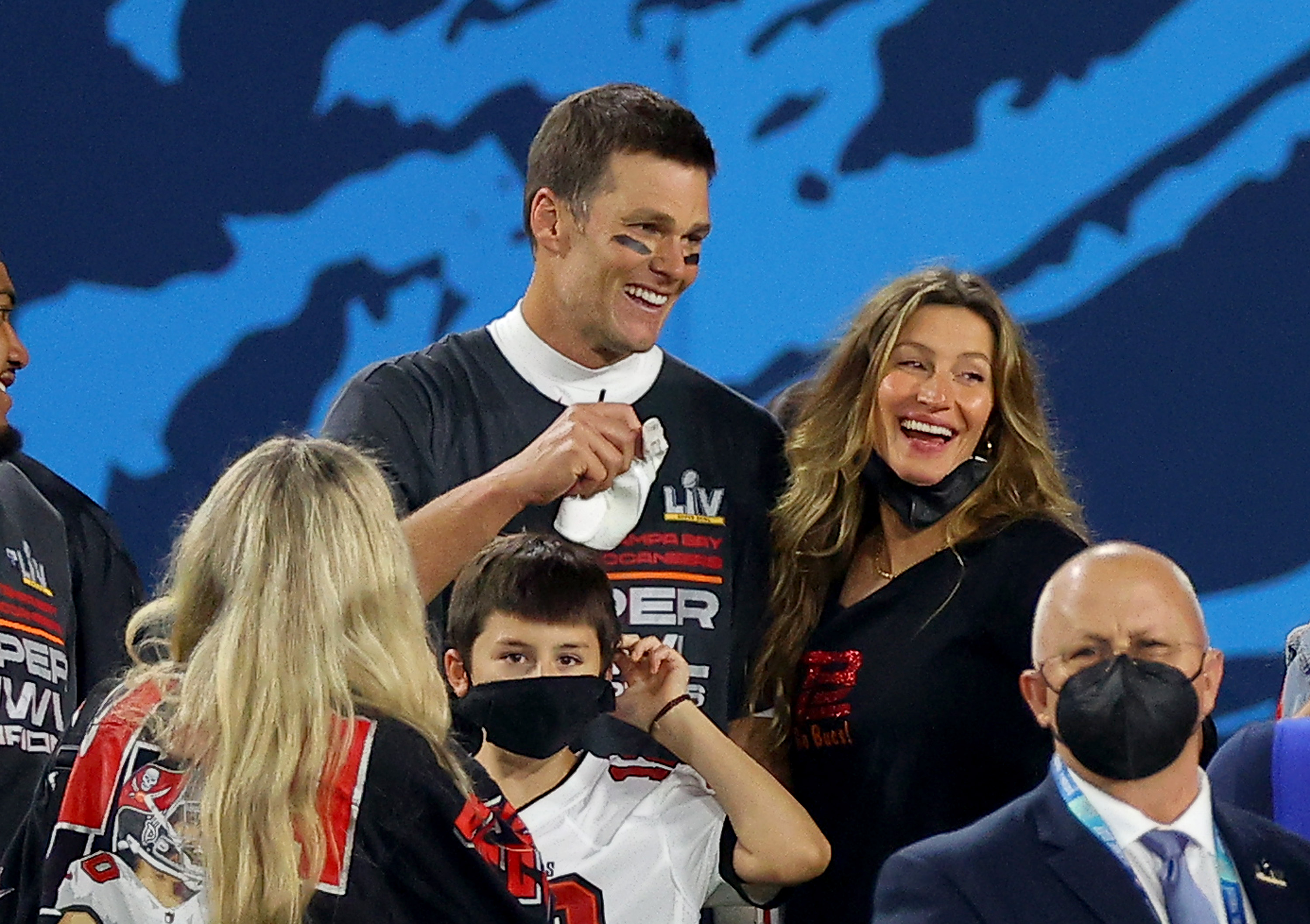 Former New England Patriot Tom Brady brings victory to Tampa Bay Bucs
In March 2020, Brady announced he was heading south after 20 seasons with the New England Patriots.
"To all my teammates, coaches, executives and staff, Coach Belichick, RKK and the Kraft family and the entire organization," Brady wrote in a statement, according to CBS Sports. "I want to say thank you for the past twenty years of my life and the daily commitment to winning and creating a winning culture built on great values. I am grateful for all that you have taught me – I have learned from everyone."
While football fans were skeptical of his choice of donning a Tampa Bay Bucs uniform, Brady soon revealed he knew exactly what he was doing. His impact on the team took them from a 7-9 record in 2019 to Super Bowl champs just one year later.
Tom Brady was a 6th round draft pick
While Brady has shattered a slew of NFL records, the quarterback was somewhat of a dark horse before hitting the professional arena. As backup quarterback to Brian Griese at the University of Michigan, Brady didn't get much playing time until his last two years on the team. Once put in charge, the California native brought the Wolverines to victory for 20 out of 25 games.
Even with an impressive college record, Brady sat out several rounds of the NFL Draft in 2000 before finally getting selected by the New England Patriots. ESPN reports that the Super Bowl MVP was the 199th pick in round 6, where he is now considered the biggest "steal" in the history of the draft.
According to Spotrac, Brady earned approximately $235 million over 20 seasons with the Patriots. He signed with the Bucs for an estimated $30 million per year. Add to that numerous endorsements and real estate investments, it's safe to say the future NFL Hall of Famer won't be strapped for cash anytime soon.
Brady's net worth is currently listed at $250 million.
Gisele Bündchen made big bucks with Victoria's Secret
Making her debut on the runway at New York City's Fashion Week in 1996, Bündchen soon became a model in high demand. Considered one of the world's most popular and highest paid models as reported by W Magazine, Bündchen has appeared on a plethora of magazine covers including approximately 140 for Vogue worldwide.
The mom of two speaks five different languages and originally intended on pursing a professional volleyball career. After making a splash in modeling, Bündchen signed a $25 million contract with Victoria's Secret in 2000. She ended her partnership with the lingerie company in 2007.
Modeling isn't Bündchen's only claim to fame. She has also appeared on the big screen in films such as The Devil Wears Prada and Taxi. In 2018, Bündchen released her book Lessons: My Path to a Meaningful Life and has her own fashion brand.
Celebrity Net Worth ranks Bündchen's total at $400 million, edging out her Super Bowl champ husband by $150 million.