Super Bowl Commercial Stars Timothée Chalamet as Edward Scissorhands' Son: Winona Ryder Called It a 'Pretty Special Thing to Revisit'
Super Bowl commercials often tap into feelings of nostalgia — but this Edward Scissorhands Cadillac ad, starring Timothée Chalamet paying homage to Johnny Depp, is next level. Winona Ryder returns as Edward Scissorhands character Kim, to tell the story of her scissor-handed son.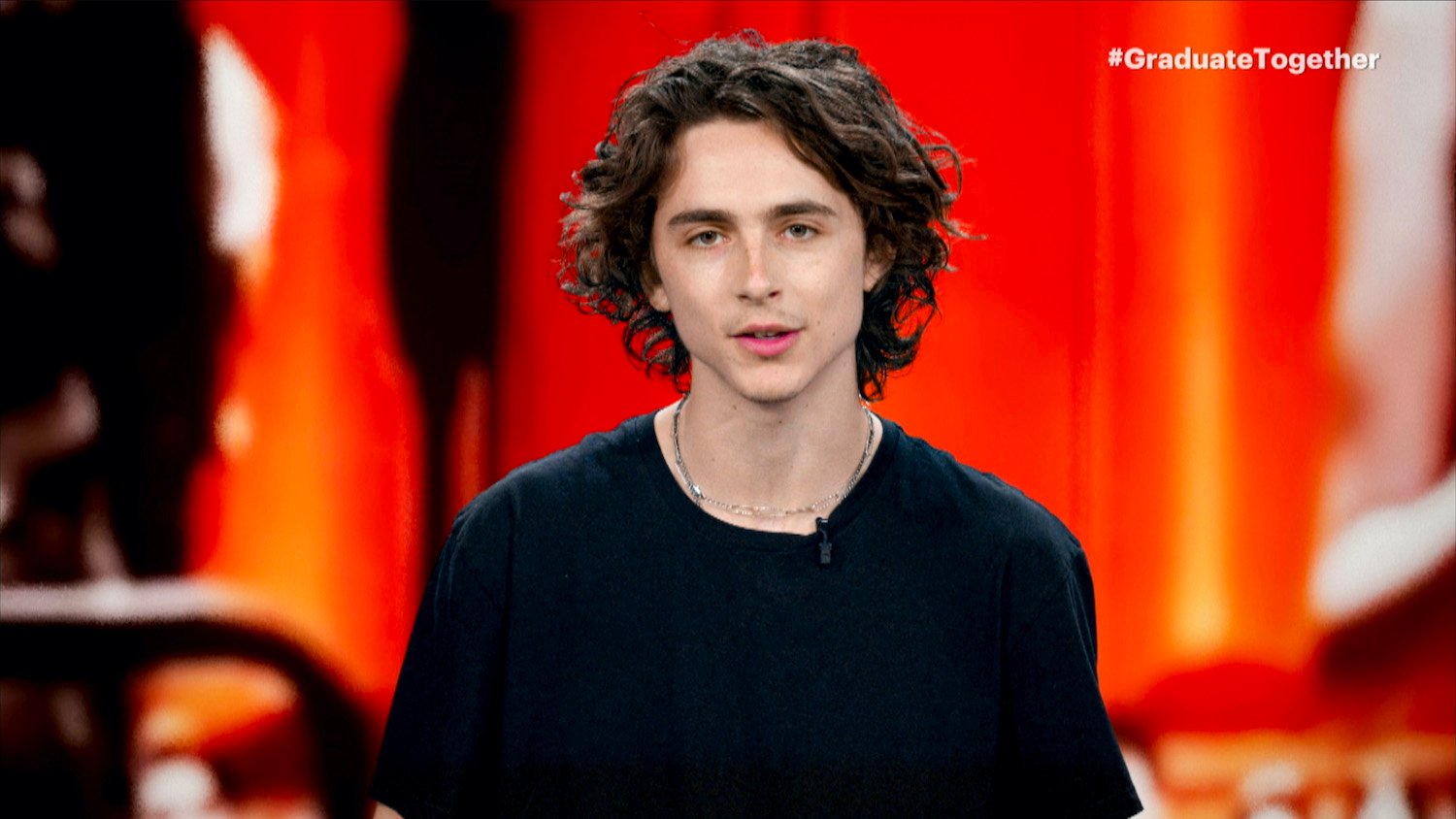 Winona Ryder and Timothée Chalamet team up for 'Edward Scissorhands' Super Bowl ad
In an advertising stroke of genius, the next chapter of Edward Scissorhands allows Cadillac to promote their Super Cruise hands-free driver assistance technology for a driver who could really use the feature.
The Super Bowl ad for the Cadillac LYRIQ begins with a voiceover by Ryder, who shares the story of "a boy with scissors for hands — no, not that one."
Kim calls her son Edgar, played by Chalamet, to breakfast. He channels all of the adorable awkwardness of his father, who was played by Depp in the original movie. Though he's sweet and creative, Edgar also suffers the pains of trying to fit in with his unique hands.
He accidentally clips the bus' pull cord, gets his scissors caught in a fence, and has the unfortunate luck of becoming part of a professor's demonstration about magnets. His attempt at catching a football leaves him ( and the ball) deflated. When he tries some creativity at his deli counter job, he's scolded.
Mom Kim discovers Edgar virtually driving a car and steps in with a surprise: she buys him the Cadillac LYRIQ, which allows him to "drive off into the sunset" hands-free.
Tim Burton and Winona Ryder share their love for the Super Bowl ad
Edward Scissorhands' director Tim Burton is a fan of the Super Bowl ad. He signed off on the concept and explained, "It's rare when a work you're proud of continues to live on and evolve with the times, even after 30 years."
"I'm glad to see Edgar coping with the new world! I hope both fans and those being introduced to Edward Scissorhands for the first time enjoy it," he added.
As for Ryder's involvement, she was enthusiastically on board with the ad concept. "I loved the idea of getting to work with Timothée — who I'm such a fan of," Ryder told Vanity Fair in an interview.
As for seeing the young actor channel Depp's Edward, Ryder shared what it was like seeing Chalamet in the costume. "It was quite a moment," she explained. "Very surreal and also just a very very sweet moment for me."
"I was really blown away by him and everyone's work putting the character together," she continued. "He is such a beautiful guy, so talented, so incredibly kind and unique. Really the perfect person to embody that character."
"It was a pretty special thing to be able to revisit again," Ryder added. "Even if just for a little while." 
Timothée Chalamet wanted to stay true to Johnny Depp's orginal
In an interview with Vogue, Chalamet shared his thoughts on taking on the Super Bowl commercial and some of the small tributes that are paid to Depp's Edward.
"Edward Scissorhands was a movie I adored growing up and the opportunity to step into that world was a dream come true," he explained. He shared how the product's "emphasis on environmental sustainability and cutting down on using fossil fuel dependent cars" also appealed to him.
As for how Chalamet approached playing Edgar, he found it important to stay true to the original film and Depp's character. "This was a wonderful opportunity to hopefully make the original material relatable to a modern audience without sacrificing the originality of the 1990 version," he explained. "Instead, we wanted to create a character that didn't make you blink in terms of a present-day setting, but was a total homage to the character Johnny Depp created."
Part of Edgar's costume gave a small shoutout to the original as well. "We also use the iconic moon crescent from Johnny's original belt buckle costume as a sort of shoulder strap on Edgar's costume as a small call back to the past," Chalamet explained.