'Super Mario Bros.': Anya Taylor-Joy Is Preparing for Her Princess Peach Role in the Best Way
Anya Taylor-Joy is taking her role in Super Mario Bros. very seriously. In September, Nintendo announced the voice cast for the upcoming video game adaptation, including Chris Pratt, Charlie Day, Jack Black, and of course Taylor-Joy. The film will see Mario and Luigi on an animated adventure to save Princess Peach from the wrath of Bowser. To get her part just right, Taylor-Joy has taken it upon herself to do some research. Here's what she said about playing Princess Peach.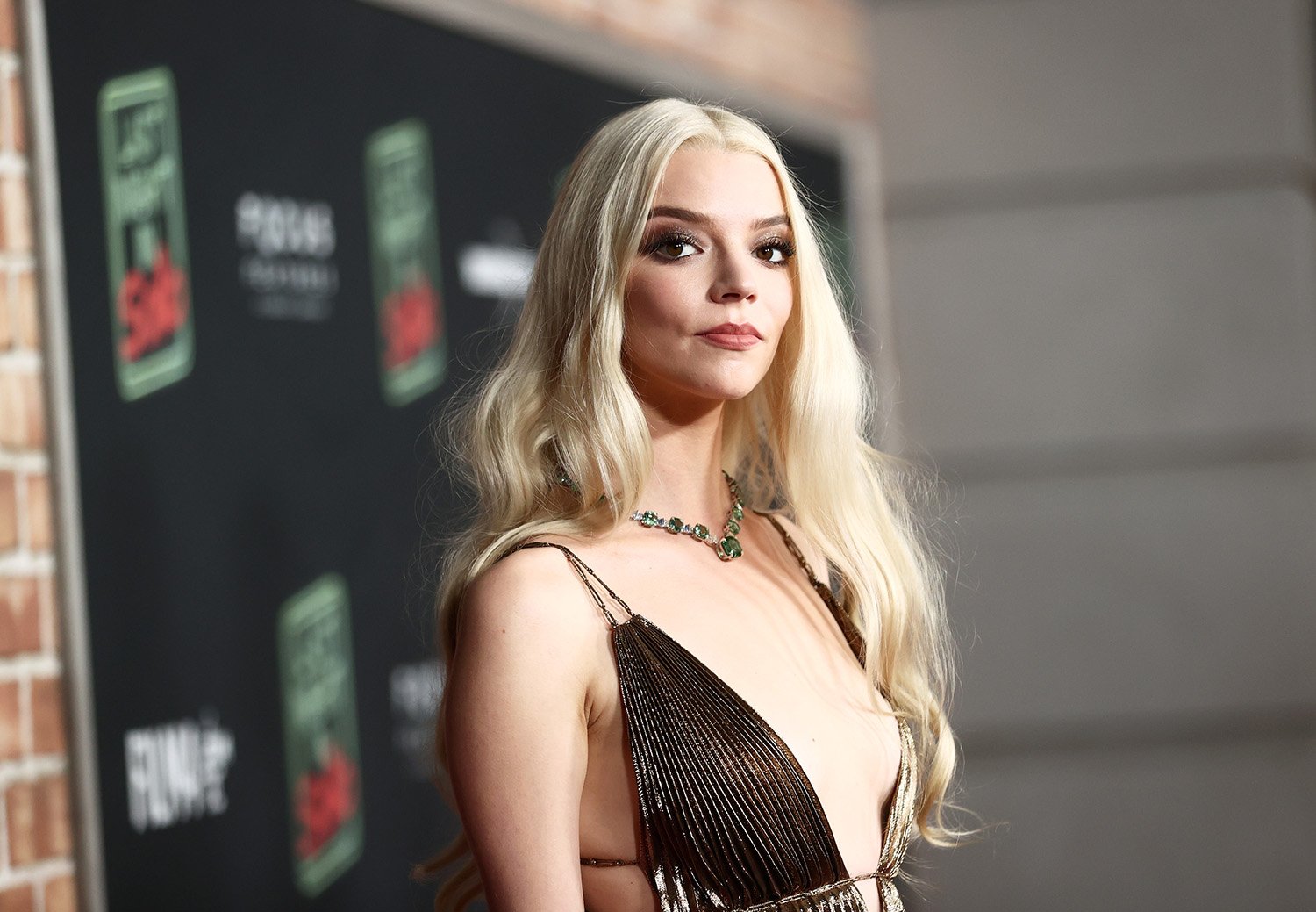 Nintendo's 'Super Mario Bros.' cast reveal received mixed responses
Nintendo unveiled the cast during its Direct livestream on Sept. 23. Game director Shigeru Miyamoto revealed that Pratt will play the leading plumber hero, Mario, alongside Day as Mario's brother, Luigi. Meanwhile, Taylor-Joy will voice Mario's girlfriend, Peach, and Black will become Mario's archnemesis, Bowser.
Other big names to appear in the film include Fred Armisen, Seth Rogen, and Keegan-Michael Key. Mario's video game voice actor, Charles Martinet, is also slated to make a cameo as himself. Super Mario Bros. releases in North American theaters in December 2022.
Many Mario fans weren't exactly thrilled with the casting choices. On social media, some criticized Nintendo for picking Hollywood actors over seasoned video game voice actors. Others thought that, at the very least, Mario's actor should have been Italian. On the other hand, some thought Black and Day were perfect for their roles.
Anya Taylor-Joy said she's taking time to play games in preparation for the film
Taylor-Joy, for one, is excited to dive into her role. Speaking to Entertainment Weekly at the Last Night in Soho premiere on Oct. 25, the Emmy Award-winning actor revealed that they've already "started doing bits and pieces" of Super Mario Bros.
"It's so much fun," she said.
According to Taylor-Joy, the best part about being Princess Peach is the "research" she's gotten to do for the role.
"The greatest part is that I get to say I am doing homework or work or research just by gaming, which is pretty great," the actor added. "I have to [play games]. The fan base is so intense, of course I have to do it."
Taylor-Joy was one of the first to comment on the casting after Nintendo's announcement. Soon after the Direct livestream, she took to Instagram to post side-by-side photos of herself and Princess Peach.
"Here we gooooo," she captioned the post with pink hearts.
Some fans think the Princess Peach actor is the best part about 'Super Mario Bros.'
Many fans have considered Taylor-Joy as one of the better reasons to see Super Mario Bros.
"Perfect casting choice! I think Anya Taylor-Joy could do a really good portrayal as Princess Peach in a live-action Mario adaption as well," one Reddit user wrote in a thread.
"Such a weird and bizarre casting in general, but I love the idea of Anya as Peach, plus [it's] a really big role even if it is only for voice acting," another person added.
Super Mario Bros. hits theaters on Dec. 21, 2022. Stay tuned to Showbiz Cheat Sheet for more updates on the film.