'Super Mario Bros.' Movie Might Be the 1st of Many Nintendo Games Coming to the Big Screen
Nintendo's game director, Shigeru Miyamoto, revealed that the gaming giant wants to create more 'visual content' after the 'Super Mario Bros.' movie.
The Super Mario Bros. movie is still more than a year away from release, but Nintendo might already have its eye on other video game films. Nintendo's game director, Shigeru Miyamoto, revealed in a recent investor Q&A that the company feels confident about the Super Mario Bros. adaptation and hopes to create other "visual content" with its IPs in the future. If that does mean more film adaptations, Nintendo could potentially build its own cinematic universe with franchises like Super Mario, The Legend of Zelda, and more.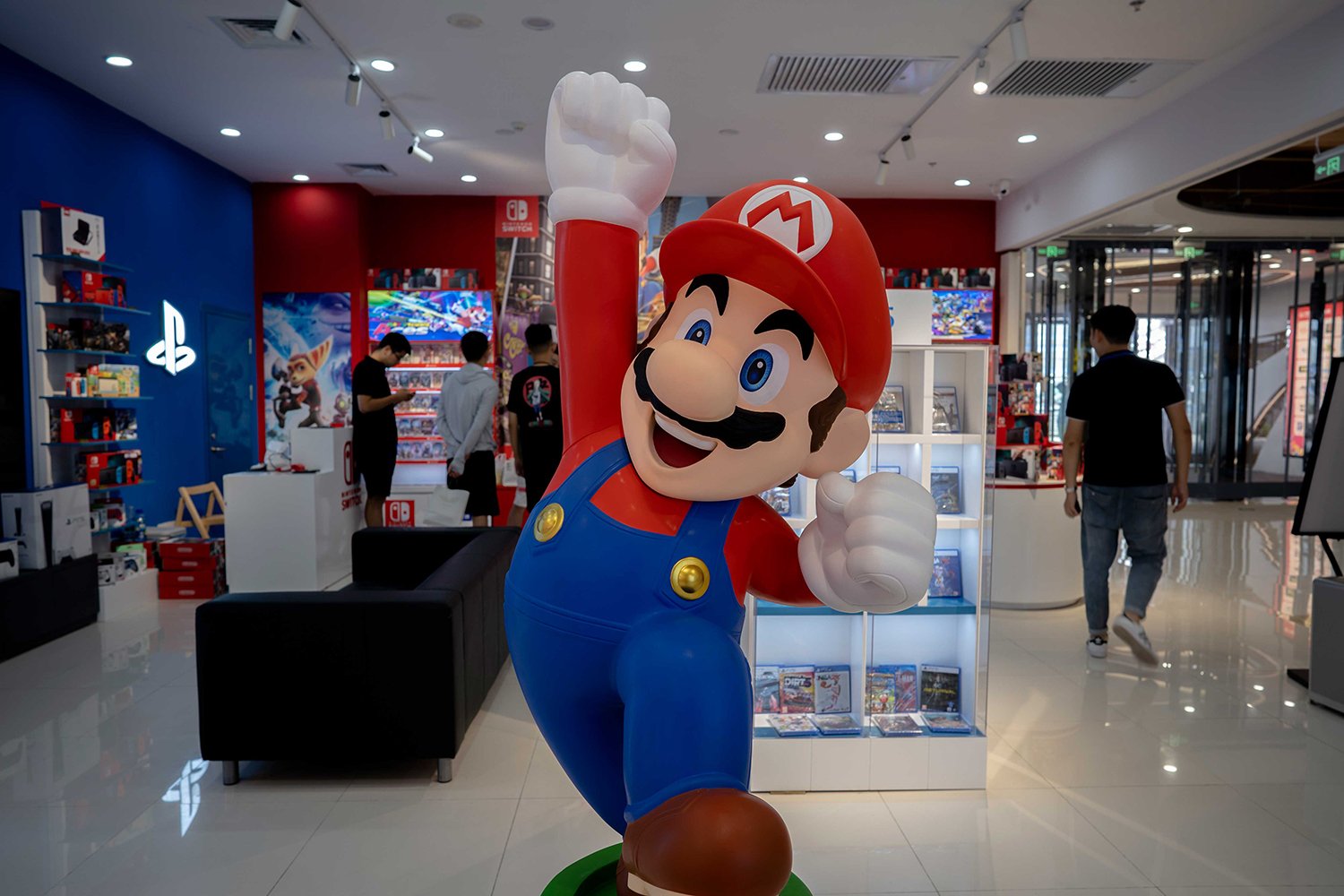 Shigeru Miyamoto says the 'Super Mario Bros.' movie is almost finished
In September, Nintendo announced the cast and release date for Super Mario Bros., created in partnership with Despicable Me animation studio Illumination. Chris Pratt will lead the animated movie as Mario. Meanwhile, Charlie Day will voice Mario's brother, Luigi, and Anya Taylor-Joy will voice Princess Peach. Jack Black, Keegan-Michael Key, Seth Rogen, and more stars will also appear.
At the time of this writing, the Super Mario Bros. movie is still untitled, and Nintendo has revealed very few plot details. However, the adaptation does have a release date in December 2022 in North American theaters.
During the investor Q&A, Miyamoto said he had "great expectations" for the Super Mario movie. He couldn't provide too many details, but he did admit that the film is nearing the end of production.
"For decades, our approach has been to bring smiles to consumers by creating each product with great care. With visual content as well, we want to continue to create content that brings smiles to generations of consumers around the world," Miyamoto said of the film.
Nintendo wants to expand into more 'visual content'
Miyamoto went on to explain Nintendo's plan for future releases. He revealed that the studio hopes to expand its IP offerings to include more "visual content," rather than just releasing new installments in video game franchises. He continued:
Going forward, we want to actively utilize other IPs as well. With visual content, people can experience Nintendo IP in a variety of places, so I think it's good to have a lot of content that is accessible for people who do not have a dedicated game device. However, we want to continue to make each title with care, so I cannot talk about a specific number. We want to work diligently to build up a strong offering.
Now, it's important to note that "visual content" doesn't necessarily guarantee more films. There are also opportunities for television shows and animated shorts, which Nintendo has already done with its Pikmin series, as seen below.
Elsewhere in the Q&A, Miyamoto shared that Nintendo also wants to create more "theme parks and merchandise at retail locations." Ultimately, the goal is to give non-gamers a way to enjoy Nintendo's offerings and entice them to get into gaming.
"We hope to generate new interest in Nintendo games among people who normally do not play games, and encourage consumers who once used our game systems to return and start playing again," he added.
'Super Mario Bros.' and other Nintendo games received adaptations in the past
Nintendo has dabbled in various adaptations in the past few decades, although most have been attempts at television shows or TV movies. Some Super Mario fans may recall Nintendo's 1993 live-action Super Mario Bros., which infamously turned into a critical and commercial failure.
The gaming giant has also attempted a Legend of Zelda television series, a Donkey Kong Country series and film, and more. For the most part, many of these adaptations had short lifespans and received poor reviews. Some of the more successful Nintendo films have been under the Pokémon franchise, such as 2019's Pokémon Detective Pikachu.
Could the Super Mario Bros. movie be the first big break into a Nintendo Cinematic Universe? Fans will have to wait and see when the animated film hits theaters on Dec. 21, 2022.