'Super Mario Kart' Had a Surprising Influence on Nintendo President Shuntaro Furukawa's Career
Nintendo president Shuntaro Furukawa admitted in a recent interview that 'Super Mario Kart' made him to join the gaming giant back in the '90s.
Shuntaro Furukawa has Super Mario Kart to thank for inspiring him to join Nintendo. In a recent interview, the current Nintendo president looked back on the start of his career with the gaming giant. He revealed that had it not been for his interest in the first Mario racing game, his career might have gone down a different path. Here's what happened.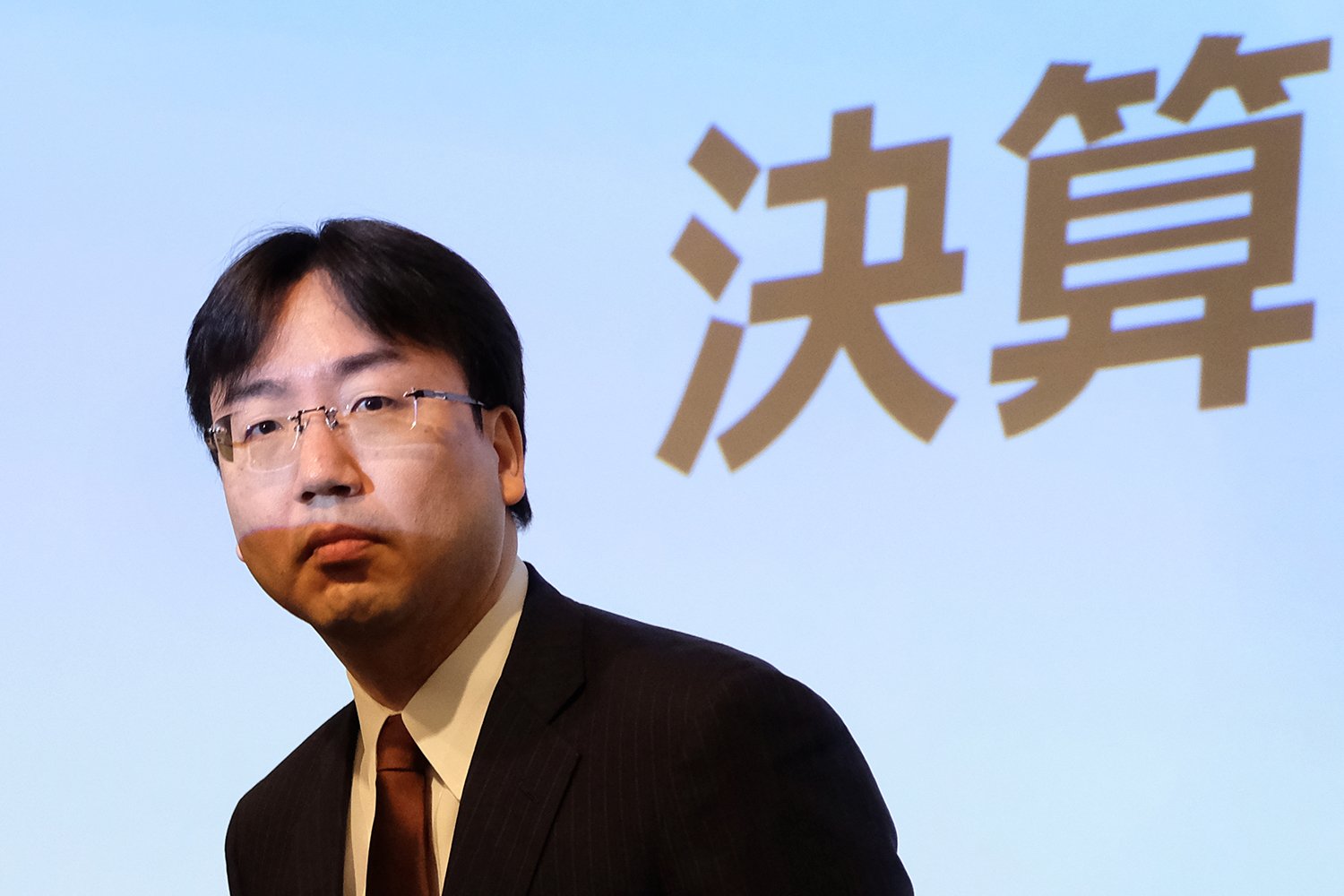 Shuntaro Furukawa joined Nintendo in 1994
As Kotaku reported, Furukawa studied political science and economics at Waseda University and graduated in 1994. That same year, he took a job as an accountant at Nintendo's headquarters in Germany, where he worked for 11 years. From there, Furukawa moved to global marketing and aided in the Wii console's campaign in Europe.
By 2016, the businessman joined Nintendo's Board of Directors. He aided in the development of the Nintendo Switch, which was first released in March 2017. In June 2018, Furukawa became Nintendo's 6th president, taking over for Tatsumi Kimishima.
'Super Mario Kart' played a role in the start of Furukawa's career at Nintendo
Interestingly, Furukawa wasn't much of a Nintendo fan before he joined the company. Speaking to Nikkei (via Nintendo Everything), he revealed that he did have a Super Famicon in the '90s. However, he mostly stuck with third-party video games, such as Nobunaga's Ambition and Super Batter Up. Then, someone introduced Furukawa to Super Mario Kart, the first game in the long-running Mario racer franchise.
"One day, a younger student at my tennis club told me, 'You have to play this. It's a complete waste that you're not playing it.' The game he recommended was 1992's Super Mario Kart," Furukawa explained. "It was the first time I had played a Nintendo game in a while, and it was so much fun! I remember [thinking], 'I guess this company is making great things after all.'"
Furukawa added that Super Mario Kart inspired him to apply for an apprenticeship at Nintendo.
"If I hadn't played Mario Kart at that time, I may have led a very different life," he concluded.
Shuntaro Furukawa and the 'Mario Kart' franchise have come a long way
It's been 28 years since Furukawa's early days at Nintendo, and he's come a long way in his career. When he stepped into the role of president, Nintendo had already been thriving on the success of the Nintendo Switch. Now in its 5th year on the market, the Switch has hardly slowed down, despite predictions that the console would soon come near the end of its lifespan.
As Furukawa noted in a November 2021 Q&A, the Switch has only just reached "the midpoint of its lifecycle":
The launch of the Nintendo Switch – OLED Model has also been contributing to continued sales momentum and we are now offering consumers three Nintendo Switch models to match their play styles and lifestyles, as well as a wide range of software. With this, we believe a foundation for growth has been laid that exceeds what we previously considered to be a conventional hardware lifecycle.
Likewise, the Mario Kart franchise has gone through serious growth since that very first installment. The series' latest entry on the Switch, Mario Kart 8 Deluxe, continues to serve as one of the console's best-selling titles. Nintendo also just recently announced a DLC pack for the game, which will bring in classic Mario Kart courses over the next two years.
Mario Kart 8 Deluxe is available now on Nintendo Switch. The first wave of courses in the DLC will arrive on March 18.