'Super Smash Bros. Ultimate': When Is Sora's Release Date?
The 86th and final Super Smash Bros. Ultimate fighter will be here before fans know it. After teasing the announcement at the September Direct, Nintendo finally revealed Kingdom Hearts' Sora as the game's final DLC character on Oct. 5. The big reveal was met with a wave of excitement from Kingdom Hearts fans, as few expected to ever get their wish of seeing Sora in Smash Bros. When is Sora's release date in Super Smash Bros. Ultimate?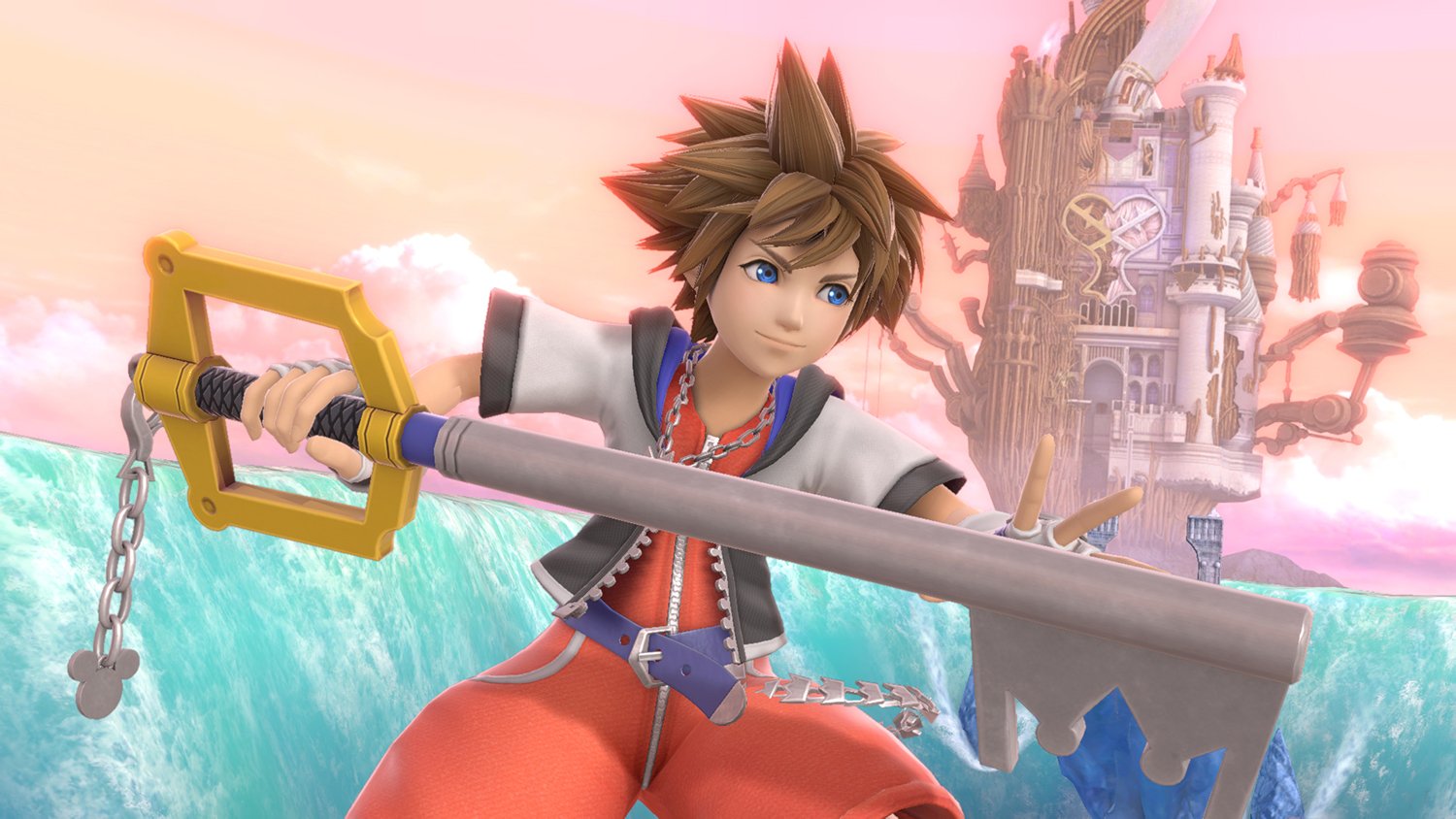 Nintendo announced Sora from 'Kingdom Hearts' as the final 'Super Smash Bros. Ultimate' fighter
Super Smash Bros. director Masahiro Sakurai unveiled the news in a special "Mr. Sakurai Presents" video, seen below. Viewers caught a detailed look at Sora's moves, as well as a glimpse at the Hollow Bastion stage.
For those who are unfamiliar, Sora is the main protagonist in the Kingdom Hearts series. The franchise crosses over with several Disney properties, so Sora's partners are often Donald and Goofy. Throughout the series, Sora and co. have searched for King Mickey and battled against the villainous Xehanort.
"Having a fan-favorite character like Sora join the ranks of Super Smash Bros. Ultimate is the perfect way to close out the Fighters Pass expansions," Nick Chavez, Nintendo of America's Senior Vice President of Sales, Marketing and Communications, said in a statement. "With a dozen fighters added since the game launched, Super Smash Bros. Ultimate now boasts 86 total fighters spanning the entire history of video games, giving players an unprecedented amount of gameplay choices and options."
During the event, Sakurai said Sora's addition to Smash Bros. marked "unprecedented territory for a game collaboration."
When is Sora coming to 'Super Smash Bros. Ultimate'?
Super Smash Bros. Ultimate players can download Sora beginning on Oct. 18. Nintendo has not yet announced a time, but previous fighter DLCs have typically arrived in an update around 9 p.m. ET. Fans can purchase Sora's Challenger Pack 11 as a standalone download for $5.99 or as part of the Super Smash Bros. Ultimate Fighters Pass Vol. 2. For $29.99, this pass includes all Challenger Packs upon their individual releases.
Challenger Pack 11 features Sora's outfits from various Kingdom Hearts games. Additionally, the pack includes Kingdom Hearts music and Sora's stage, which shows Hollow Bastion in the background.
What is Sora's moveset?
Players can perform more than a dozen moves with Sora using his Keyblade, a staple in the Kingdom Hearts series. Some of his special moves use Firaga, Thundaga, and Blizzaga spells, while others use the Keyblade as a means to move around. Sora's Final Smash, "Sealing the Keyhole," pays homage to Sora's keyhole sealing animation in the series. According to Nintendo, the move "sends his worthy opponents flying."
In addition to the Sora announcement, Sakurai surprised fans with the news that some Kingdom Hearts games will arrive on Nintendo Switch as cloud titles at a later date. For now, however, fans can grab Super Smash Bros. Ultimate on Nintendo Switch in preparation for Sora's arrival.
RELATED: 'Super Mario Bros.': Where to Watch the Disastrous 1993 Film Ahead of Nintendo and Illumination's Release