'Superbad': Jonah Hill Actually Hated Auditioning With Christopher Mintz-Plasse
The movie Superbad premiered in 2007 and is now regarded as a classic comedy. Superbad stars Jonah Hill and Michael Cera, it was written by Seth Rogen and Evan Goldberg, and it was produced by Judd Apatow. All of these factors pretty much make the movie comedy gold.
One of the movie's breakout stars was Christopher Mintz-Plasse. While auditions for Superbad took place, Hill found himself clashing with Mintz-Plasse. He later admitted that he hated the actor at first.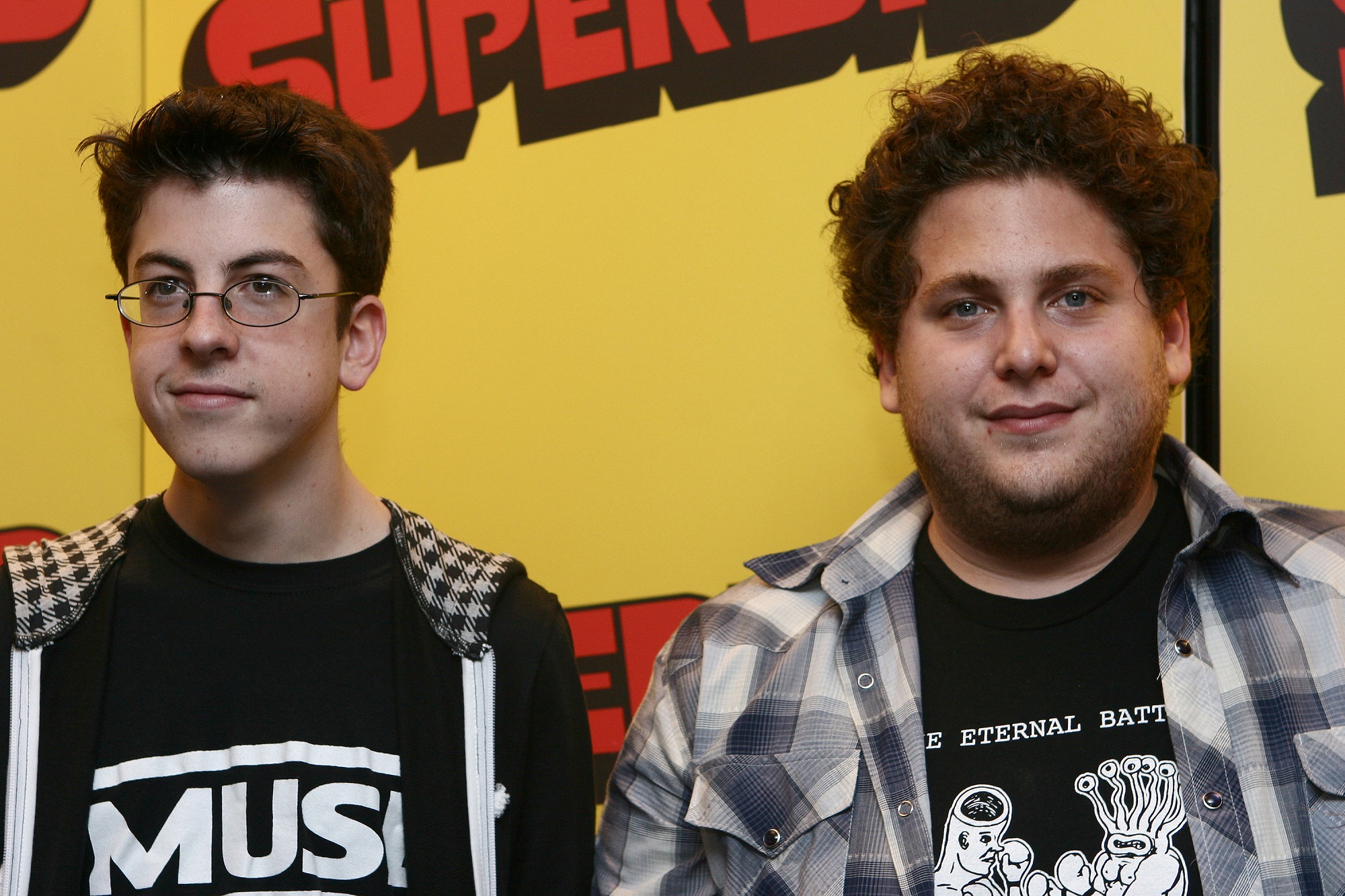 What is the plot of 'Superbad'?
Rogen and Goldberg began working on the screenplay for the movie when they were teenagers. Superbad is loosely based on their friendship, and originally Rogen planned to play the character Seth.
In the movie, Seth (Hill) and Evan (Cera) are seniors in high school. The two have been best friends since they were young kids but will be attending different colleges once they graduate.
Their friend Fogell (Mintz-Plasse) gets a fake ID with the name "McLovin." With Fogell's fake ID, Seth comes up with a plan to get alcohol for a classmate's party. What follows is a series of adventures and hijinks as Seth, Evan, and Fogell try to make it to the party with alcohol.
Jonah Hill did not like Christopher Mintz-Plasse during auditions
In Superbad, Evan, Seth, and Fogell are all considered to be nerdy students. Despite not being popular, Fogell has excessive confidence. This often rubs Seth the wrong way, and Seth at times feels insecure about Fogell because he will be going to the same college as Evan.
When it came time to cast Fogell, Mintz-Plasse was the only actor who was able to capture the character's confidence and annoying nature. He was so believable in the audition, Hill immediately disliked him.
"Jonah could not blow him over at all, and that really frustrated Jonah. When [Chris] left, I remember Jonah being shaken up," Cera told The Ringer.
Hill admitted that he found Mintz-Plasse to be "combative," when really Mintz-Plasse understood that his character was supposed to clash with Seth.
"Chris just immediately shut me down," Hill said. "So combative. I was really annoyed because this guy wouldn't let me say anything. And I told Seth and Evan that and they were like, 'He's perfect.'"
Christopher Mintz-Plasse was cast in 'Superbad'
While Hill did not like Mintz-Plasse when the actor auditioned for Fogell, Rogen felt that Hill's hesitation was the perfect reaction given that Seth and Fogell do not get along in Superbad.
"Jonah f*cking hated him," Rogen told The Ringer. "He was all over Jonah's lines, completely disrespectful of the process, probably due to a lack of experience. I remember he walked out of the room and Jonah was like, 'Not that guy.' And we were just like, 'Oh my god, you don't understand how much more that makes us want him.'"