'Superbad': Judd Apatow Walked Out When Jonah Hill Wouldn't Stop Swearing in Front of His Daughter, Maude Apatow
Superbad delighted audiences with its irreverent humor, and it's probably no surprise that the cast could be just as crude as the characters they played. The director, Judd Apatow, had no problem with bad language in the movie (there is an astonishing number of uses of one curse in particular), except on one day in particular. On that occasion, he was trying to protect the ears of his daughter, who was only nine years old at the time. 
It didn't go well. 
'Superbad' was not for children
Superbad was a hit in 2007, a raunchy coming-of-age movie about two high school seniors who are determined to lose their virginity before they graduate. Despite the outrageous events, it really captures the feel of high school, and for good reason. According to IMDb, Seth Rogen and Evan Goldberg started writing the script when they were only 13, but it clearly grew along with them. 
Many of the outrageous events in the movie actually happened to them, such as stumbling into a party where everyone is using cocaine. The night Evan describes to Becca early in the movie is reportedly exactly what happened to Rogen and Goldberg on one memorable occasion.
Another authentic high school element in the movie is the language. The F-bomb is used 176 times, for an average of 1.6 times a minute. But although Apatow had no problem with the cursing in the script, he did think there should be some limits. 
A Special Edition commentary and argument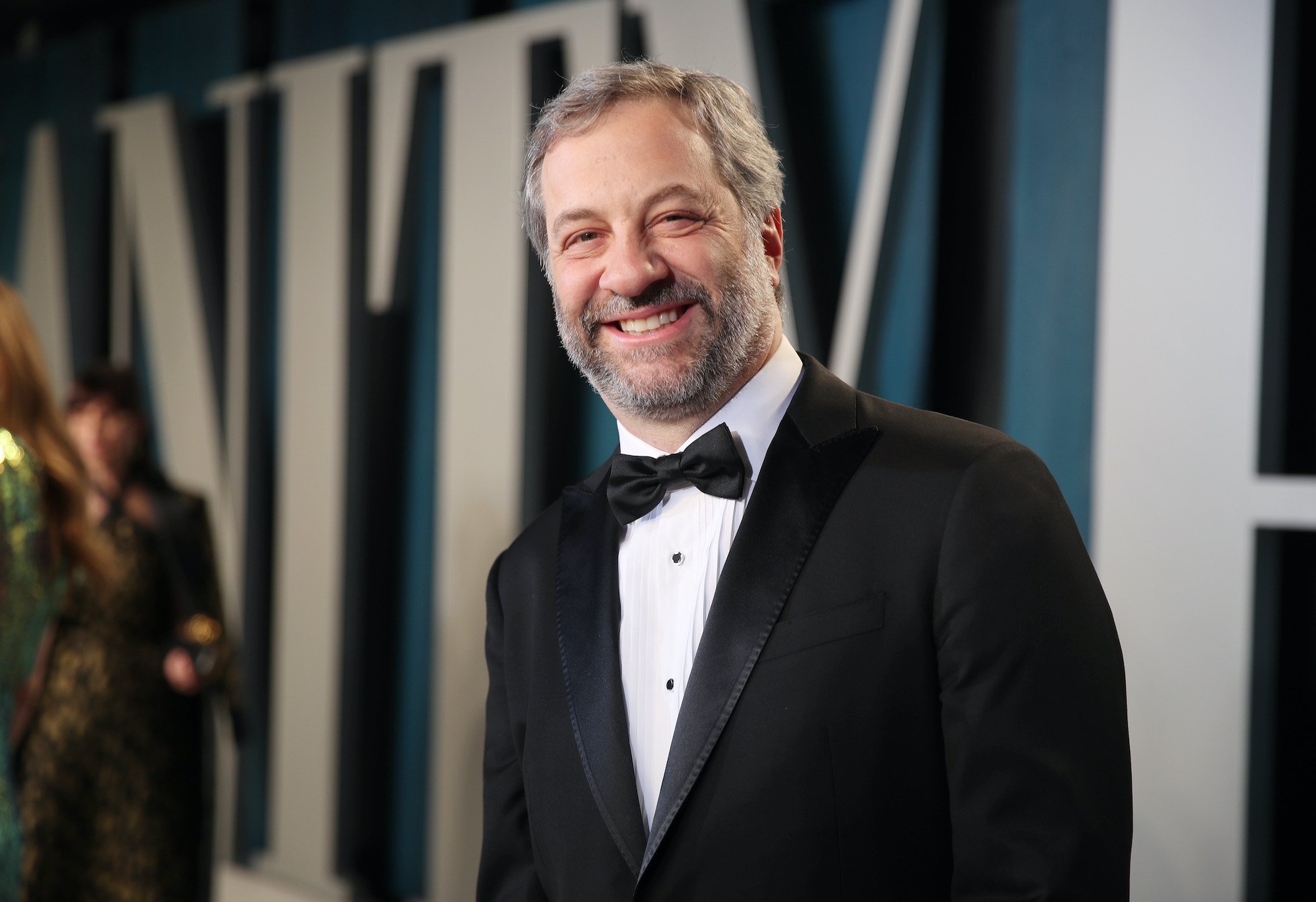 Once, Apatow and the cast of Superbad got together to record a commentary for a Special Edition DVD. According to What Culture, Apatow let everyone know that because he was with his daughter, Maude Apatow, who was only nine years old at the time, he expected everyone to watch their language. 
That was a tall order for the rowdy bunch, but they managed to make it about halfway through without incident. Jonah Hill was the one to slip, leading to an argument between him and Apatow. Hill made fun of the director for turning the day's recording into "take your daughter to work day."
In the end, Apatow took his daughter and left. They had tickets to the musical Spamalot anyway, suggesting that the whole scene was just an excuse for them to exit early. 
Once they were gone, the rest of the cast relaxed and cut loose with all the curses they'd been repressing. 
Maude Apatow today
14 years later, Maude Apatow doesn't seem to have suffered any lasting effects from the crude language. She's almost 24, and as the daughter of a producer and the actress Leslie Mann, it makes sense that she has gone into acting too. 
Variety reports that at first, Apatow only appeared in her dad's projects, such as Knocked Up, Funny People, and This is 40. This was intentional, because her parents wanted to protect her as a child actor.
But as she matured, she branched out into other movies, first appearing in Chris Kelly's semi-autobiographical film Other People in 2016. She also had a part in the Netflix limited series Hollywood and the HBO series Euphoria. Recently, she worked with her father again, playing Pete Davidson's sister in King of Staten Island. 
Apatow is clearly going places in Hollywood, much like her parents. Both fans of hers and of Superbad should probably check out the DVD commentary for the movie, if only to hear her famous father stand up for his little girl.