'Supergirl': David Harewood is 'Enjoying Lockdown' While He Waits Out the Coronavirus
On Supergirl, it seems as if J'onn Jonzz, aka the Martian Manhunter, is endlessly battling aggressive aliens, billionaire sociopaths, or apocalyptic threats. Working with Kara Zor-El to save the planet must be exhausting, for both the character and the actor who plays J'onn. Now on a break from shooting the show, David Harewood, the actor who brings J'onn to life on screen, shared his take on the unscheduled downtime during the coronavirus (COVID-19) pandemic. Here's what he said on Instagram.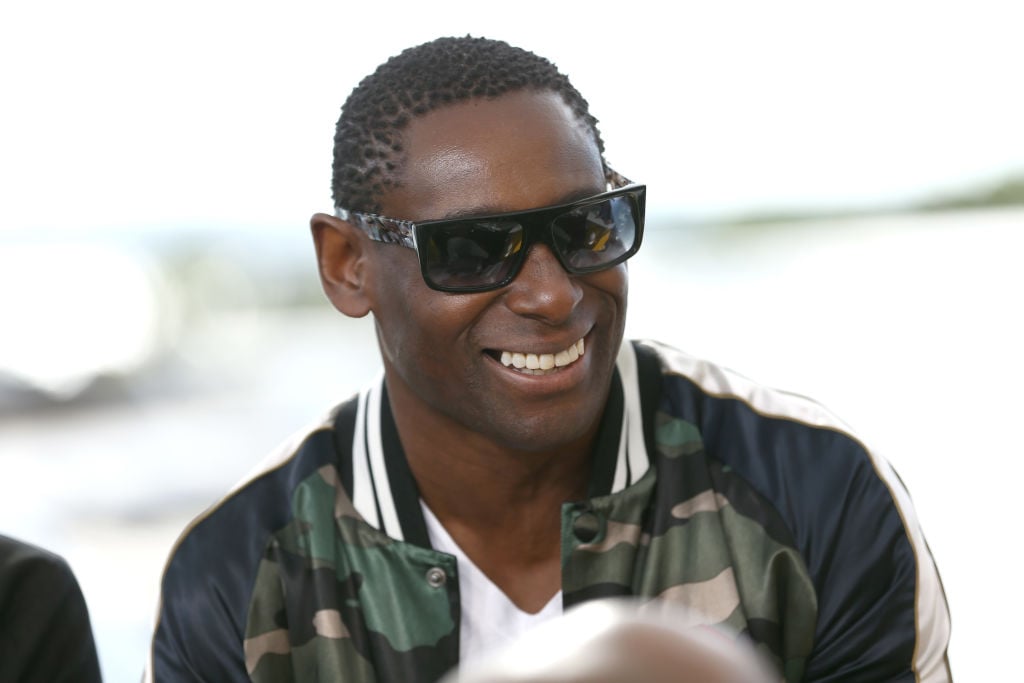 'Supergirl' halted production in March
Supergirl was nearly finished filming season 5 when production was abruptly halted. A coronavirus pandemic paralyzed many industries, including television and film production studios.
Based on recommendations from the Centers for Disease Control, Supergirl joined in efforts to slow the spread of the highly contagious bug by delaying production. The show has been on a shooting hiatus since March, and although the circumstances are less than ideal, one of the show's stars, Harewood, has found a silver lining.
David Harewood's take on the coronavirus lockdown
In an April Instagram post, Harewood shared a snapshot of himself with a simple backdrop of palm trees and blue skies. Sitting in the sunshine, he rocked cool sunglasses and appeared to enjoy some solo time. In the caption, he wrote:
Truth be told, I'm enjoying lockdown. With only eight weeks off a year for the past four years and usually filling those eight weeks with all sorts [of things], I'm loving just being at home with family and dog and not rushing around filling my time with things. Enjoying a much-needed break.

David Harewood via Instagram
Harewood's famous friends chimed in with well-wishes, including Supergirl's ex-James Olsen, Mehcad Brooks, who commented, "Bless you."
"So happy to hear it," replied Staz Nair, who portrays Supergirl newcomer, William Dey.
Harewood's 'lockdown look'
Bringing some much-needed levity to the era of social distancing, Harewood shared a comical selfie sporting what he called "the lockdown look." To the photo, he added a filter that gave the actor an overgrown beard and hairdo.
"Omg, I thought that was a huge tarantula. My heart is racing so freaking fast!" commented one follower.
And another fan quipped, "See, that's what happens when all the stylists are closed?" More fans piled on, comparing Harewood's burly look to a lion, a Bigfoot, and even Moses.
'Supergirl' will return in May
Going into the back end of season 5, Supergirl fans will have to wait a bit longer than anticipated to see how the story shakes out. The last new episode of Supergirl, titled "Alex in Wonderland," aired on March 22. Since then, The CW has broadcasted alternative programming in its time slot, including encore episodes of the series.
The upcoming installment, "Deus Lex Machina," was initially scheduled for May 29. However, due to delays caused by the coronavirus outbreak, The CW pushed the episode to April 26, but it turns out they will miss that mark as well. The broadcast giant had to shift the schedule yet again, and according to Spoiler TV, the new episode air date is May 3. Until then, fans can stream five earlier episodes on CWtv.com and catch up on previous seasons on Netflix. Supergirl airs on Sundays at 9 p.m. on The CW.
Read more: 'Supergirl': Chris Wood and Odette Annable are Joining Forces Again