This Superhero Got the Most Screen Time in 'Avengers: Endgame'
Avengers: Endgame brought together superheroes from the Marvel Cinematic Universe (MCU) but one stood out above the rest with the most screen time. Keep reading to learn which superhero in the Avengers franchise fans saw the most in the film.
Which superhero in 'Avengers: Endgame' got the most screen time?
One superhero stood out among the rest in Avengers: Endgame in terms of screen time.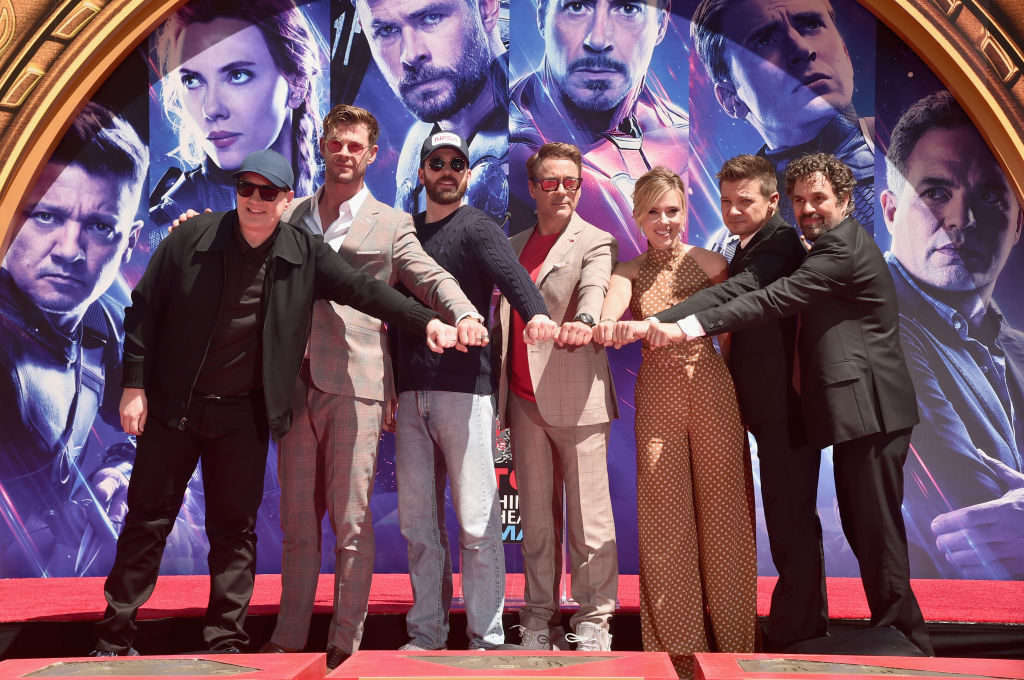 Among the major characters in the film, the one who got the most screen time in one of the biggest blockbusters of all time is Captain America played by actor Chris Evans. 
Captain America got one hour and six minutes of screen time in the three-hour-and-two-minute film, more than any other character in the movie, according to the Daily Mail.
The figure might surprise fans of the franchise because Captain America is a fan favorite in the MCU not to mention the fact that he's known as the first Avenger thanks to 2011's Captain America: First Avenger, Evans's first foray into the MCU.
However, Evans didn't launch the franchise. That honor goes to Robert Downey Jr. who did so in 2008 when he took on the role of Tony Stark, the wealthy and witty character who became Iron Man.
To be fair, both Captain America and Iron Man had a lot of scenes in Avengers: Endgame. Their time in the MCU had led up to this moment and — spoiler alert — the writers and producers needed to wrap up their storylines; death for Iron Man and a happy ending for Captain America.
But don't think the actors have hung up their red suit and shield just yet. There have been talks that the actors may reprise their roles in future films.
Evans may play Captain America in a series on Disney's streaming service, Disney+, all about his time spent living with Peggy Carter, according to We Got This Covered. There's also talk fans may get questions answered about Captain America in future films by Marvel Studios.
As for Iron Man, fans may not see more of Downey Jr.'s character but rather see another actor take on the role, possibly a younger character who takes over in the wake of his death, or something similar. But the 54-year-old actor has alluded to the fact he has no plans of suiting up as Iron Man again. 
'Avengers: Endgame' screen time break down by major character  
Evans came in first place with the most screen out of any principal character in Avengers: Endgame but what about every other major superhero who shows up in the film? Below is a list of all the main characters in the film in order of screen time. Please note: We included only the major female and male characters as there are more than 30 superheroes in the film.
Captain America (Chris Evans) – one hour, six minutes
Iron Man (Robert Downey Jr.) – one hour, two minutes
Thor (Chris Hemsworth) – 45 minutes
Nebula (Karen Gillan) – 41 minutes
Hulk (Mark Ruffalo) – 40 minutes
Ant-Man (Paul Rudd) – 38 minutes
Hawkeye (Jeremy Renner) – 37 minutes
Rocket (Bradley Cooper) – 36 minutes
War Machine (Don Cheadle) – 35 minutes
Black Widow (Scarlett Johansson) – 33 minutes
Captain Marvel (Brie Larson) – 15 minutes
Valkyrie (Tessa Thompson) – eight minutes
Groot (Vin Diesel) – seven minutes
Shuri (Letitia Wright) – seven minutes
Drax (Dave Bautista) – six minutes
Okoye (Danai Gurira) – six minutes
Wong (Benedict Wong) – six minutes
Mantis (Pom Klementieff) – six minutes
Loki (Tom Hiddleston) – two minutes
As Marvel Studios continues to roll out films based on characters in the MCU, expect characters on the above list to get more screen time of their own in the future.