SuperM: How Mark Politely Called Out Ellen DeGeneres When She Asked an Invasive Question
Ellen DeGeneres has been getting a fair amount of bad press recently due to ongoing workplace harassment allegations from former employees. This has led many to put DeGeneres's past interviews under scrutiny.
Back in 2019, SuperM appeared on The Ellen DeGeneres Show following the release of their debut EP. While the interview is almost a year old, fans revisited a clip of Mark on the show causing it to go viral on Twitter with almost 1 million views.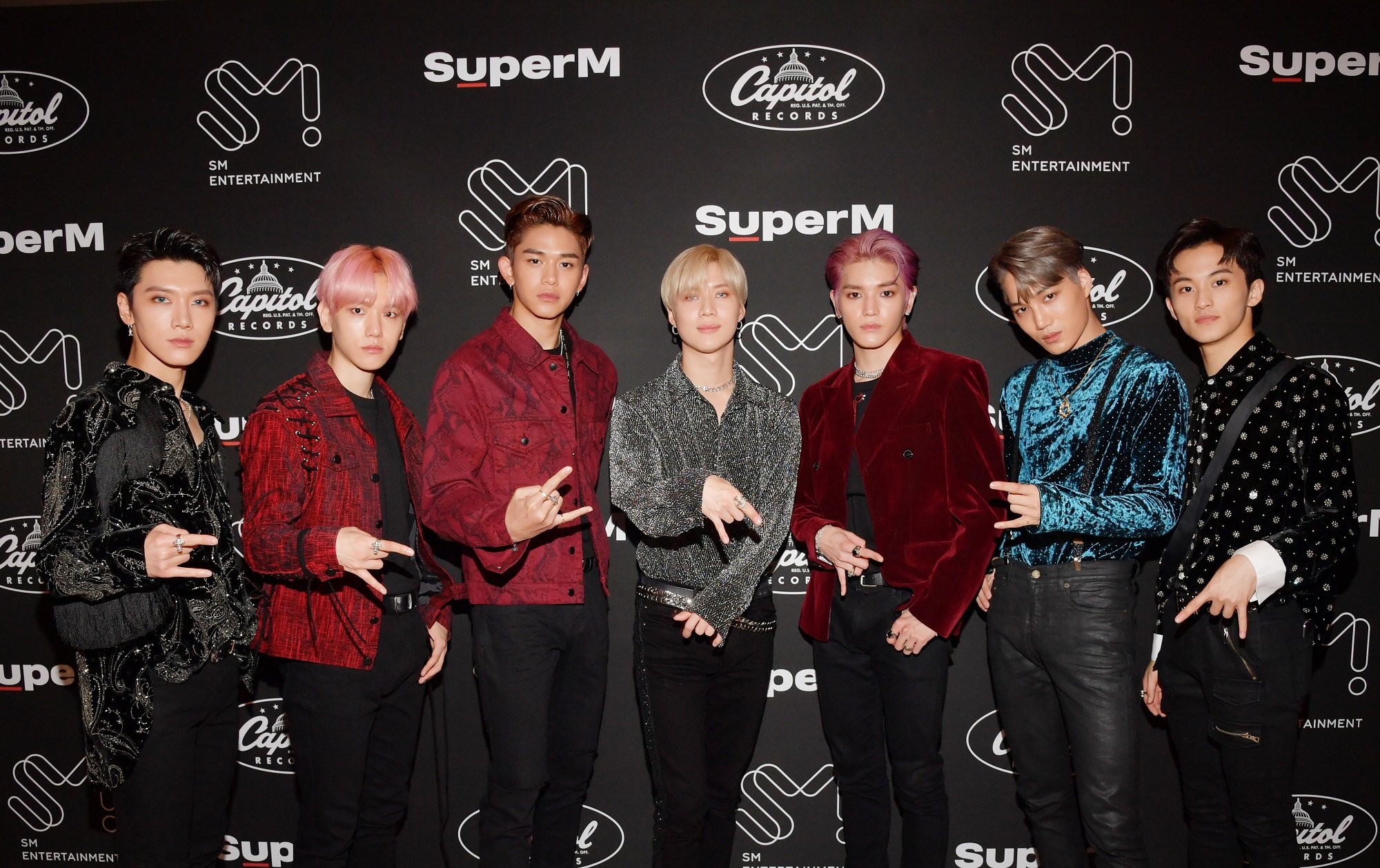 SuperM made their U.S. TV debut on 'The Ellen DeGeneres Show'
SuperM released their debut EP and the music video for their song "Jopping" on Oct. 4, 2019. A few days later on Oct. 9, 2019, the Korean band made their U.S. TV debut on The Ellen DeGeneres Show. DeGeneres interviewed the septet and the members performed "I Can't Stand the Rain" and "Jopping."
During the interview, DeGeneres asked Baekhyun, Taemin, Kai, Ten, Taeyong, Lucas, and Mark if they were dating anyone.
"All right, just real quick, and not for me, but obviously I need to know for the world are you all single?" DeGeneres asked.
The members replied that they were single, to which DeGeneres asked "You're all single?"
"Wait, why are you always curious about this, though?" Mark asked.
"It's my job," DeGeneres replied.
At the end of the interview, SuperM presented DeGeneres with a donation of $50,000 to the Ellen Fund to aid global conservation efforts.
Following SuperM's appearance on The Ellen DeGeneres Show, fans praised Mark's question to DeGeneres. While some found his remark to be funny, others interpreted it as Mark calling out the media's obsession with celebrities' private lives.
Mark's response went viral
In July 2020, Buzzfeed published a report where former employees of The Ellen DeGeneres Show accused executive producers of sexual misconduct and harassment. The producers have since been fired, with Variety reporting that DeGeneres apologized to employees about the "on-set toxicity that occurred 'on her watch.'"
Still, the scandal caused people to question DeGeneres herself, with some calling for the talk show host to be replaced. A few days after the scandal broke, SuperM fans jokingly spread the video of Mark calling DeGeneres out.
"cannot believe mark lee told ellen to clock out like this on national television," one fan tweeted.
RELATED: SuperM Announces Comeback With Their Debut Studio Album 'Super One'
What the K-pop group thought about going on 'The Ellen DeGeneres Show'
On Dec. 4, 2019, Kai and Baekhyun appeared on the MBC program Radio Star, and Kai commented on how short the interview on The Ellen DeGeneres Show actually was.
A common complaint among K-pop fans is that interview quality is poor whenever K-pop artists are interviewed outside of South Korea, particularly in the U.S. This is often due to the fact groups are asked poorly-researched and repetitive questions.
"Like I want to assume the best and that her Kpop interviews are awkward and boring because she doesn't know how to engage with a group where there some language barriers and she obviously isn't well informed… the sit downs are awkward and crowded and generic," one Reddit user wrote about SuperM's appearance on The Ellen DeGeneres Show.
SuperM's new single "Tiger Inside" drops on Sept. 1, 2020, and their highly-anticipated studio album Super One will be released on Sept. 25, 2020.