'Superman & Lois' Fans Think It's 'Super Weird' That Supergirl Isn't Mentioned
Tyler Hoechlin's Man of Steel appeared in Supergirl as Kara's (Melissa Benoist) Kryptonian cousin long before Superman & Lois —  a CW show that started as part of the Arrowverse. And with all of the family issues and threats on Clark's plate, some fans think it's weird Supergirl is barely mentioned. 
Clark and Kara are cousins in the Arrowverse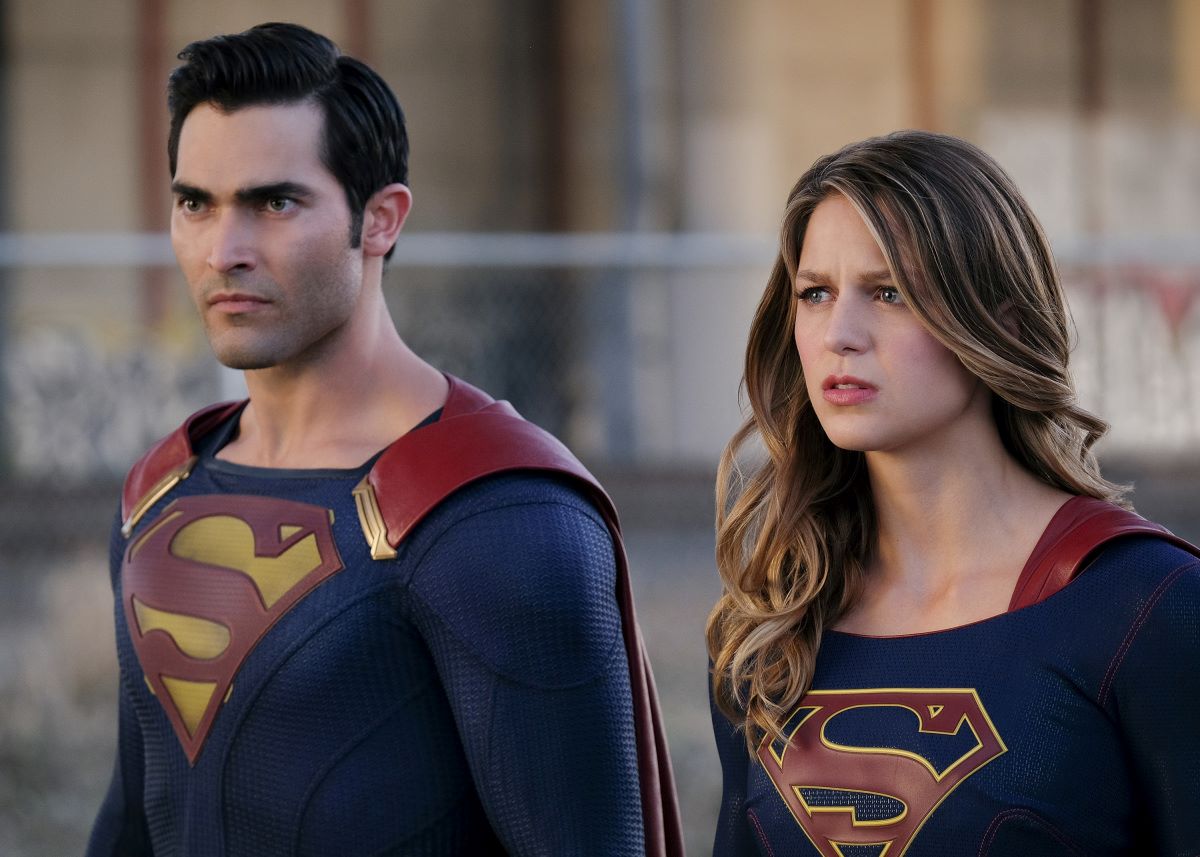 Supergirl, which follows superhero Kara Zor-El, established the presence of her cousin in its very first episode. "When I arrived, I was still a 13-year-old girl," Kara says in the pilot. "But in that same time, my cousin Kal-El had grown up and revealed himself to your world… as Superman. The most powerful man in the universe."
Hoechlin's Superman made his first cameo in Supergirl season 2. He then made several appearances throughout subsequent seasons of the series.
Superman & Lois star Bitsie Tulloch appeared as Lois Lane alongside Hoechlin in multiple Arrowverse crossover events. And the two were featured in episodes of The Flash, Arrow, Batwoman, and Legends of Tomorrow. 
Some 'Superman & Lois' fans think it's weird the show doesn't mention Kara more
Clark was mentioned a lot on Supergirl and was a strong force in Kara's life. The two seemed pretty close, which is why some fans think it's strange Superman & Lois barely addresses Kara's existence. 
"I'd settle for just a name drop at this point, like the Kents mentioning that she dropped by for a family dinner offscreen," a Reddit fan suggested. "The way they're ignoring her completely is super weird."
With Jenna Dewan reprising her Supergirl role as Lucy Lane on Superman & Lois Season 2, some fans think it would only make sense for Kara to make a cameo. And a few note how cool it would be to see Clark's sons interact with their Kryptonian aunt. 
"I really just wanna see the boys interact with their other family members and especially the Kryptonian side that isn't trying to kill them," a Reddit user wrote. 
"Plus she can tell them stories of when Clark was a baby on Krypton," another Redditor added. "Like she has better stories than Clark because she was 12 when she lived on Krypton."
Supergirl was supposed to be featured in season 1 of 'Superman & Lois'
According to Superman & Lois showrunner Todd Helbing, Kara wasn't completely forgotten. She was supposed to be featured in a season 1 episode in a framed photo standing next to Clark. But the scene was cut due to pandemic-related issues. 
"It got cut out for time," Helbing revealed in an interview with TV Line. "But when Lois quits [The Daily Planet] and she's walking down the hall toward the elevator, and she grabs some things from her desk, one of the things she's holding is a picture with her, Kara and Clark."
"There's been this weird set of circumstances where, because of production or timing or COVID, everything in the show that was related to the Arrowverse has gotten pulled out," he added. "It's just another one of those things."
Superman & Lois airs Tuesday nights on The CW.