'Superman & Lois': How Will Kyle's New Identity Affect Lana and Sarah?
In the June 8 episode of The CW's Arrowverse series, Superman & Lois, viewers discovered that Kyle Cushing secretly participated in Morgan Edge's sinister project. Despite his faults, Kyle is a family man at heart. So how will the emergence of his new Kryptonian identity affect his wife Lana, and daughter, Sarah?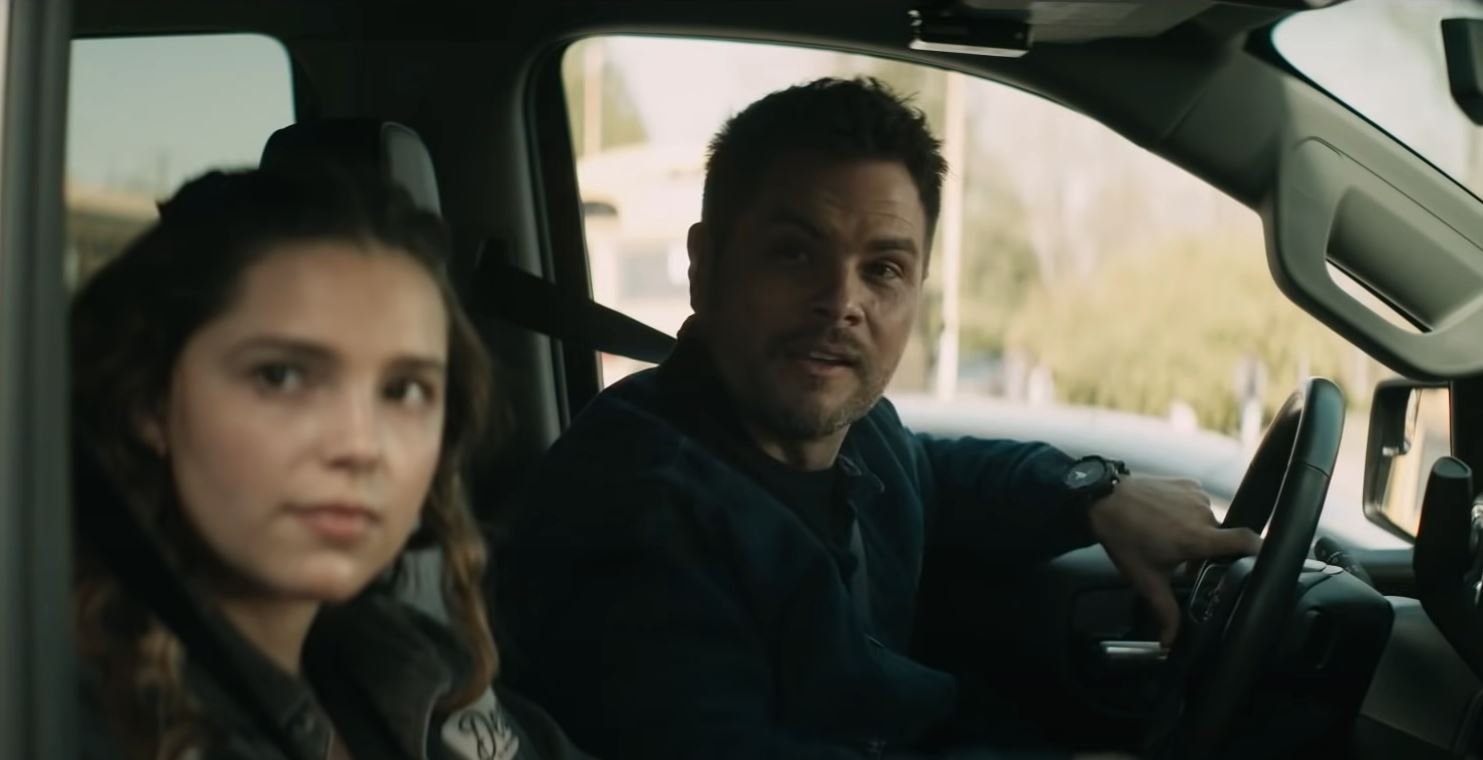 Kyle's new dark side is revealed in 'Superman & Lois'  
At the beginning of Superman & Lois episode 9, "Loyal Subjekts," Kyle Cushing (Erik Valdez) is seemingly happy and chirpy when he drops his daughter Sarah (Inde Navarrette) at school. He thanks Jordan (Alex Garfin) for stepping in and saving Sarah's audition and sends his daughter off with a smile. 
"He's having some sort of personality crisis," Sarah tells Jordan. "He keeps telling me how he's changed for good and how he feels better."
But by the end of the episode, we learn why Kyle's been acting this way. Without telling his wife Lana (Emmanuelle Chriqui), the Smallville fireman approached Morgan Edge  (Adam Rayner) and offered himself up for the self-help project. 
But he didn't know that Edge put a sentient Kryptonian consciousness inside him as part of the project. And when Edge activates this new dark side, Kyle flips into his Kryptonian identity and tries to kill Lois (Elizabeth Tulloch) and Jon (Jordan Elsass).
Kyle returns home in a panic and tells Lana that he blacked out. The last memory he has is from Sarah's school, and he seems to have no recollection of his visit to the Kent farm.
So how will Kyle's new identity affect his family?
In a recent chat with EW, Superman & Lois star Erik Valdez talked about Kyle's state of mind. And he noted that the character is genuinely trying to be a better father and husband. 
"Every time something starts to get better, something else happens," Valdez said. "This guy doesn't have a lot of luck. In this regard, you see him really realize that he's made mistakes and he's not good at trying to be better, but he's got a great heart and he's really genuinely trying to be better for his family and girls."
The actor also suggested that Kyle only approached Edge to better his life. But unfortunately, he didn't know that would entail onboarding a sentient Kryptonian. 
"He's going after things with the best of intentions," Valdez explained. "He just makes really poor decisions. So at this point when the family is starting to finally come around and his daughter is starting to maybe trust him a little more, then he lets her down."
Lana already knows Edge is up to something fishy. And Valdez teased that when she finds out about his new evil alter-ego, it will impact how he fits into the family.
"He and Lana are rekindling and getting closer, and now she knows, even more than Kyle does, what this meeting with Edge really means because she's talked to Lois about it," Vadez added. "So it's definitely a drastic shift in the family dynamic, and you'll see some of that going forward."
New episodes of Superman & Lois air Tuesdays on The CW.