'Superman & Lois': Is Captain Luthor the Same as Lex Luthor?
The series premiere of Superman & Lois introduced a new villain to The CW's DC Arrowverse. So far, all we know is that he's called Captain Luthor. And because his surname belongs to Superman's most notorious nemesis, many are wondering if he is the same as Lex Luthor.
[Spoiler alert: This article contains spoilers for the series premiere of Superman & Lois.]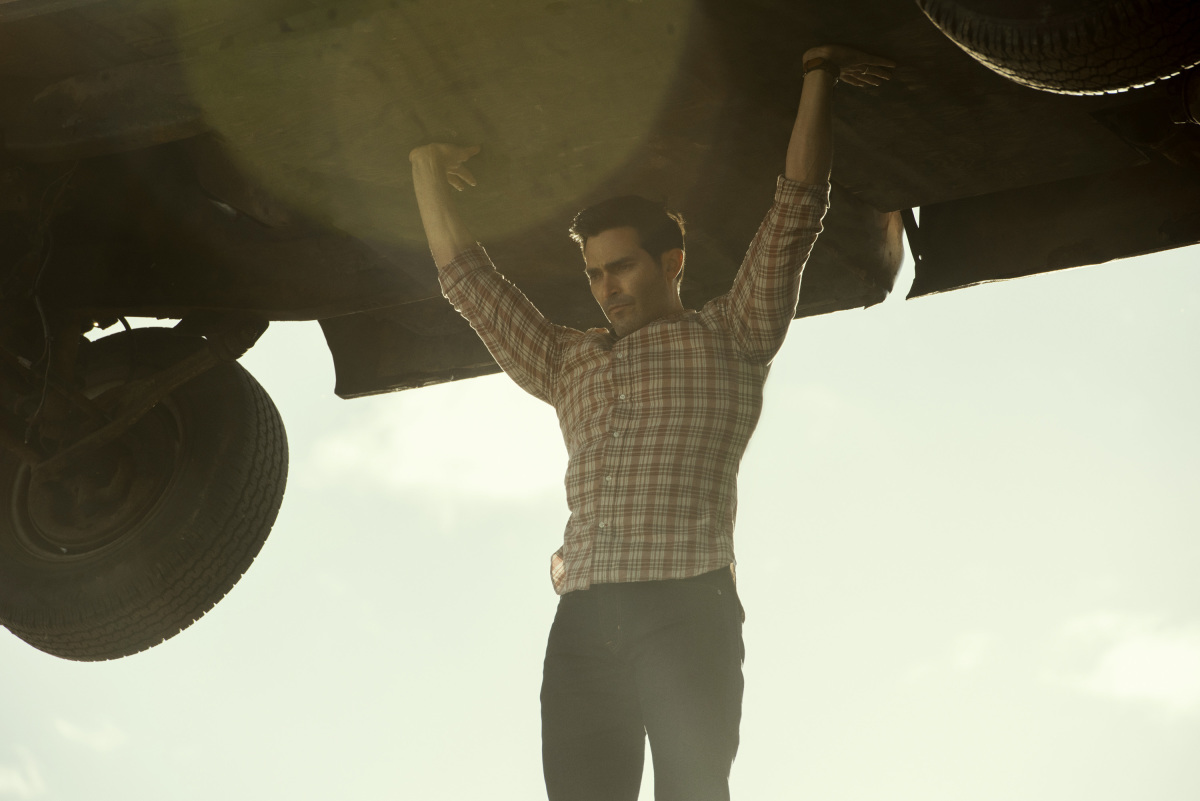 'Superman & Lois' catches up with Clark and Lois as parents
Unlike any Superman story we've seen on screen, Superman & Lois picks up with Clark Kent (Tyler Hoechlin) and Lois Lane (Elizabeth Tulloch) as parents. The couple has kept Clark's identity hidden from his teen sons, John (Jordan Elsass) and Jordan (Alex Garfin).
On the day Clark gets laid off from the Daily Planet, he learns that his mom, Martha Kent, has died. He and the rest of the family head to Smallville. And after discovering that the Kent Farm was pulled into a shady reverse mortgage scheme, Clark and Lois decide to stay in Smallville.
All the while, a mysterious villain who knows everything about Clark lures the superhero to a nuclear plant. He mimics some of the same powers as Superman, including flight and strength. And the two take their fight to the sky, flying around the globe until the villain stabs Clark with a shard of kryptonite. Clark falls to the Earth but manages to remove the kryptonite before he hits the ground. The villain lands in his icy lair, takes off his helmet, and is addressed as Captain Luthor. 
Is Captain Luthor on 'Superman & Lois' Lex Luthor?
While Captain Luthor and Lex Luthor share the same surname, they are not the same villain. As reported by TV Line, Superman & Lois showrunner Todd Helbing revealed that he and producer Greg Berlanti wanted to create a completely new nemesis for Superman.
"When Greg and I first started talking about this, we wanted an iconic villain for Superman," Helbing said. "It was our opportunity, coming out of [Crisis on Infinite Earths] to tell a new story and bring the audiences this new journey with somebody that they feel like they've known."
"Our show is different," he continued. "We wanted to tell a new story. There's a lot of twists and turns, secrets are revealed and mysteries unfold in [a] way that this version is going to feel fresh and new and completely different than anything we've seen before."
Who plays Captain Luthor on 'Superman & Lois'?
The Superman & Lois pilot only featured a glimpse of Captain Luthor, played by Wolé Parks. On a recent Zoom Panel for the Television Critics Association, the actor noted the difference between his character and Lex Luthor. 
"The difference between this one and the other ones is his backstory," Parks explained. "The thing I appreciate as an actor is I understand where he's coming from. He's not just the bad guy for bad guy's sake, because we need a bad guy. There's a reason why he's doing these things. Every bad guy is the hero of his own story. This guy has legitimate reasons, and I think people will hopefully empathize with why he's doing what he's doing and you know, you'll find out soon-ish."
New episodes of Superman & Lois air Tuesdays at 9 p.m. on The CW.