'Superman & Lois' Star Bitsie Tulloch Investigated a Real-Life Scammer, Lois Lane Style
On The CW's new superhero series, Superman & Lois, Bitsie Tulloch plays Lois Lane, the Daily Planet's star reporter. The actor has a lot in common with her character, including her passion for uncovering the truth. And as it turns out, when Tulloch first landed the role, she was conducting a real-life Lois Lane-style investigation of her own.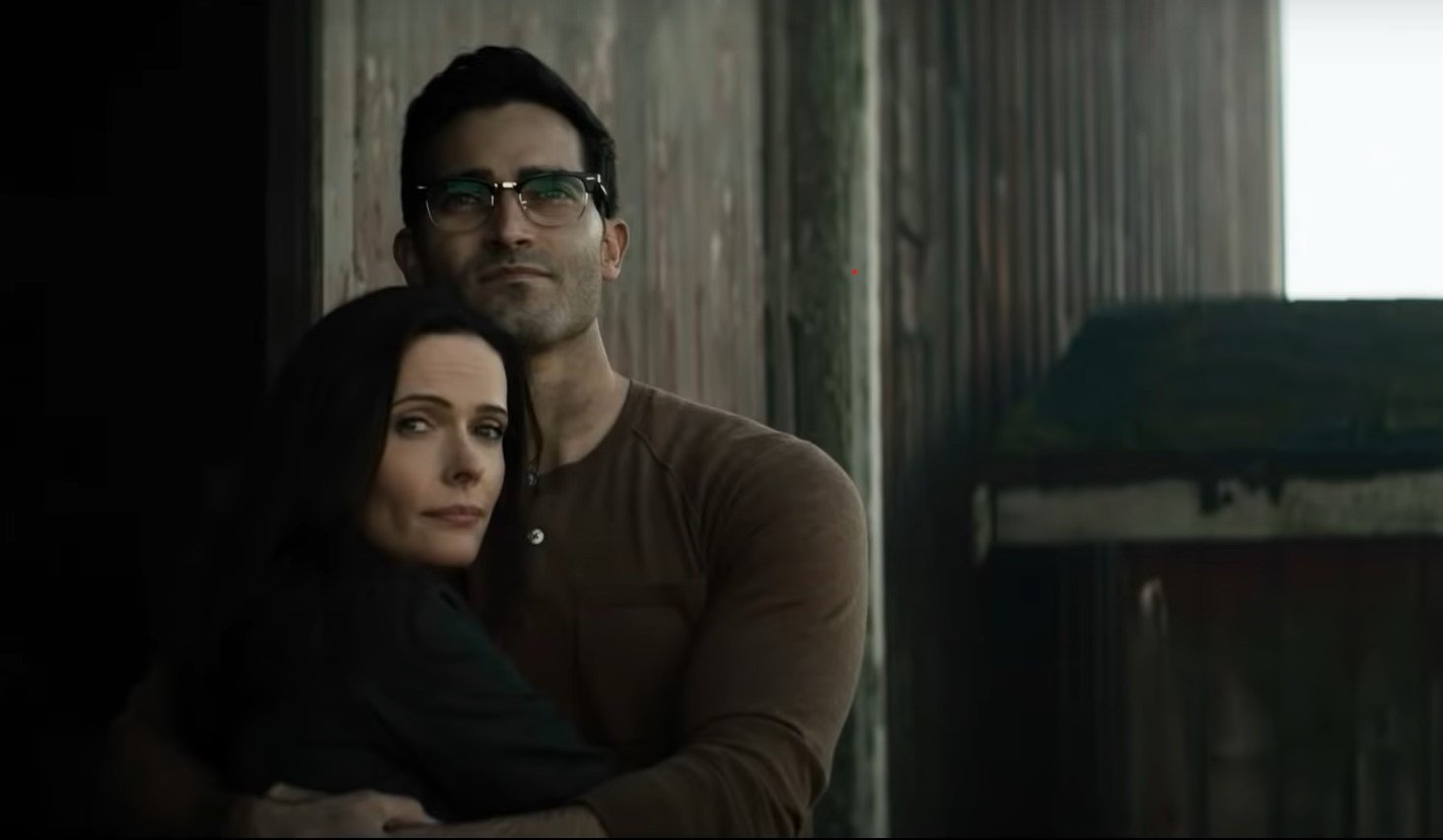 Bitsie Tulloch was investigating a scammer when she was cast as Lois Lane
Tulloch first appeared as Lois Lane in the Arroverse's "Elseworlds" and "Crisis on Infinite Earths" crossover events. But just before she was cast, the Superman & Lois star discovered that one of her acquaintances was trying to scam her friends.
"When I booked the role in 2018, I was really pregnant and I was in the middle of my own investigation," Tulloch told TV Line. "I found out that somebody I loosely knew was scamming people that I knew. And I started trying to piece together what was going on in my free time. Because I somehow seemed to be someone that everybody involved had in common."
RELATED: 'Superman & Lois': Is Captain Luthor the Same as Lex Luthor?
She continued, "And I was really into it, putting together the pieces of this puzzle. I remember saying to my husband David [Giuntoli], 'How funny is this? She's an investigative reporter, and here I am in the middle of this little investigation myself!'"
The 'Superman & Lois' star thinks Lois Lane is now more relevant than ever
During a recent Q & A session for The CW series, Tulloch revealed how honored she is to take on such an empowering role when talking to the press. "It's been very humbling, honestly, to be playing a strong female character as iconic as Lois Lane," the Superman & Lois star said.
And pointing out the state of affairs, she suggested Lois Lane's passion for finding the truth is more relevant than it's ever been. "Since she was first introduced in 1938, along with Superman, she has really represented someone who's incredibly dogged and determined and uncompromising," Tulloch added. "And I think at a time right now when the profession of journalism has been under siege, as we have seen it for the last few years, it's especially important, and timely, and I take it very seriously,"
Bitsie Tulloch's Lois Lane is a married mom on 'Superman & Lois'
Unlike any Superman story seen on screen, Superman & Lois picks up with Lois Lane and Clark Kent (Tyler Hoechlin) as a married couple with two teenage sons. The premiere episode brings the family to Smallville for Martha Kent's funeral.
After losing his job at the Daily Planet and finding out that his parents' farm is part of a reverse mortgage scheme, Clark decides to move back to the small Kansas town. Intrigued by a powerful conglomerate's shady presence in Smallville, Lois agrees to leave Metropolis to chase down her leads.
When the same corporation — who owns the Daily Planet — rewrites her investigative piece on their operations, Lois quits the paper and starts working for the Smallville Gazette. As the season continues, Lois will likely continue investigating the company. And she may find something bigger than anyone in the town expects.
New episodes of Superman & Lois air Tuesdays on The CW.