Supermodel Gisele Bündchen Passed Her Pilot Test While Pregnant With Son Benjamin
Gisele Bundchen has gained fame through many avenues. Whether she's recognized for her former role as a supermodel, her status as Tom Brady's wife.
Gisele Bundchen has gained fame through many avenues. Whether she's recognized for her former role as a supermodel, her status as the wife of a famed NFL player, her work for environmental activism, or for her very personal revelations about her own mental health, she has definitely caught people's attention and stood out as a fascinating and noteworthy person. 
Adding to that reputation of being truly remarkable,  Bundchen also passed her pilot test while heavily pregnant with her son. 
Gisele Bundchen gained fame as a supermodel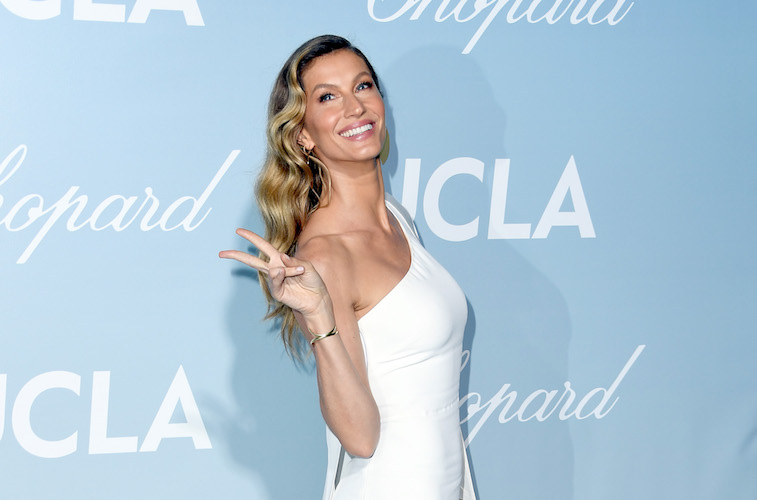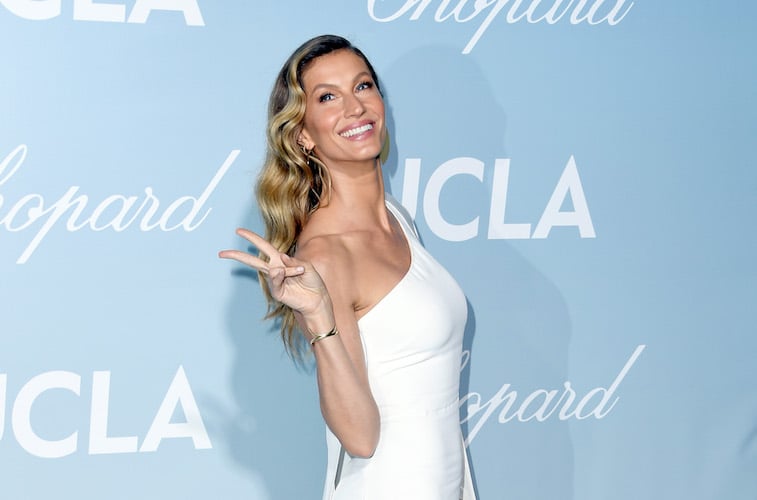 According to Vogue, Bundchen was born in Brazil in 1980 and grew up in Rio Grande do Sul with her parents and five sisters, including a non-identical twin named Patricia. When she was 13 years old, she took a school trip where she was scouted for a potential career in modeling. She debuted on the catwalk at New York Fashion Week in 1996.
Over the subsequent years, Bundchen would become one of the most sought after models in the field, and she worked with luxury brands including Dolce and Gabbana, Ralph Lauren, and Versace. Her 2000 contract with Victoria's Secret — for a staggering $25 million — secured her a spot as one of the best-known models in the world. 
Her increased profile was boosted even more when she began dating Leonardo DiCaprio in 2000. The pair would split five years later. She met NFL star Tom Brady in 2006 and said that she "knew right away" that he was the one for her.
Just a few months into their new relationship Brady found out he was expecting a baby with his ex. Bundchen would go on to welcome Brady's son Jack into their family as her own. 
Parenting put a new focus on Gisele Bundchen
In 2009, Bundchen and Brady were married, and they soon began growing their family. By the end of the year, Bundchen had given birth to their son Benjamin. Three years later, the pair would welcome their daughter Vivian. Bundchen's role as a mother put her in the spotlight in new ways. She shocked the world when she described her home birth experience as "tranquil" and insisted that it did not hurt "in the slightest." 
As Bundchen moved into a new phase in her life, she also started focusing more fully on causes that were close to her. She offered fans many glimpses of herself as a parent and opened up about her own experiences with mental health in a 2018 memoir. She recounted dark days where she even contemplated suicide. These days, Bundchen makes headlines for her philanthropic efforts and her work in environmental activism. 
A pregnant Gisele Bundchen took the pilot test
Helping to solidify her status as "supermom," Bundchen once performed the tremendous feat of getting her pilot license while heavily pregnant. She was inspired to complete the certification because she found herself worrying what she would do on a plane if something happened to the pilot.
According to HuffPost, wanting to be able to take matters into her own hands, she signed up to get trained. 
During the training — and while seven months pregnant — Bundchen once had a scary encounter when she almost hit a goose while flying over a marsh. Luckily, both supermodel and waterfowl were unharmed, and Bundchen would continue her training.
According to Boston Herald, Eventually, she got to the testing phase. Bundchen passed her test with flying colors. The Shoreline Aviation president even said that she was "one of the best pilots I've seen in a long time" after her performance. 
Bundchen has led an impressive life and shown that she's willing to step outside the box to make bold choices. Whether she is wowing people on the catwalk or from the air, she's definitely a remarkable person.