'Supernanny': Does Jo Frost Have Kids of Her Own? Is She Married?
Seasoned nanny Jo Frost is one of the world's most well-known parenting experts. 
49-year-old Frost's wildly popular, hands-on parenting show, Supernanny, began in the UK in 2004. Since then, she's amassed around $8 million with an illustrious career in doling out parenting advice and practical help for families around the world. 
Frost has written six books on parenting across the last 15 years. She has also hosted a talk show, Family Matters, in the UK, as well as shows like Jo Frost: Extreme Parental Guidance and Family S.O.S. With Jo Frost that focused on more serious childcare and family problems. 
Frost honed in on the social, personal, and cultural factors that lead to true crime tragedies in Jo Frost on Britain's Killer Kids, while Jo Frost: Nanny on Tour saw her helping parents once again in several different countries. 
Supernanny aired in the U.S. until 2011, and it's back on Lifetime for a 20-episode season as of Jan. 2020. But with all that caregiving experience under her belt, many fans have wondered why this famous Mary Poppins doesn't have kids of her own.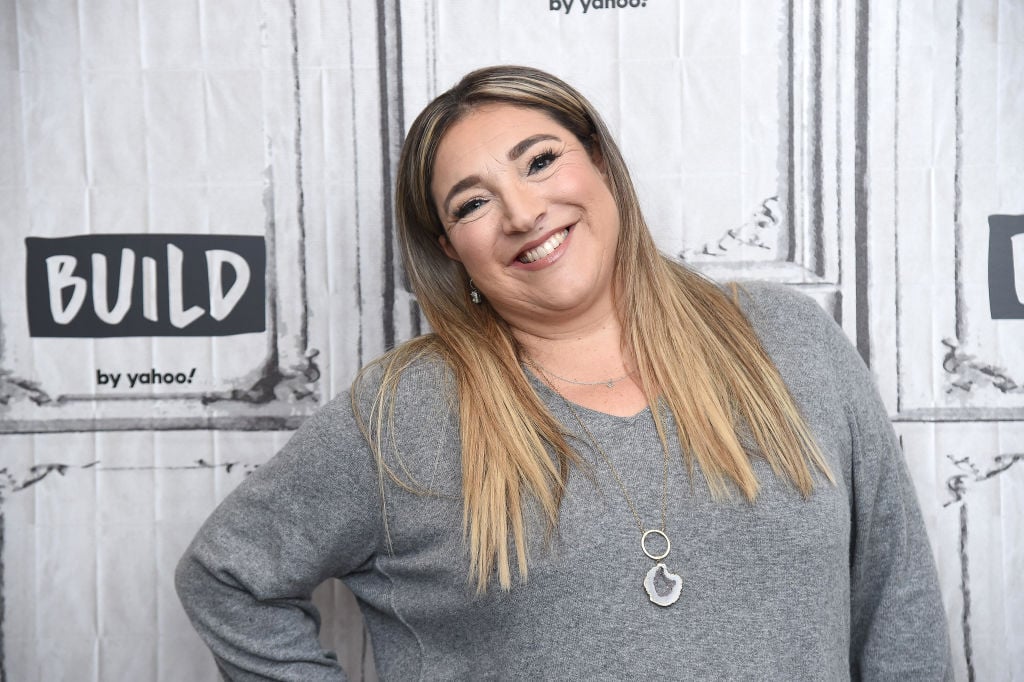 Frost's busy schedule threatened her relationship with her American husband
Frost lives in Orange County, California, with her husband, an American location coordinator named Darrin Jackson. The reality TV star actually met Jackson on the set of Supernanny, and they have worked together ever since. 
In 2013, Frost told the Daily Mail that she and Jackson were friends first. She gushed about how much he supported her career, saying, "I'm so happy with him. We've known each other for a long time and he's supportive and 'gets' the work I do…When I'm rushing around here, there and everywhere, he's very much a strong support for me."
However, Frost's extremely busy schedule did strain their relationship at times. The Supernanny star told Entertainment Tonight in 2015 that she had at times felt torn between her career and her husband. 
"You love what you do, but you love the man that you're with, and you feel constantly torn because you love both. Darrin is production manager on this show, so he gets to work with us. It almost didn't work!" she confessed. 
The parenting guru explained that she had had to learn to take her own advice about carving out quality time to spend with her partner so her relationship would flourish and stay strong. "The idea of it not working wasn't an option for me, or for Darrin, but the reality is that you have to live by what you preach as well," she said.
The British nanny considered adoption after finding love
The world's most famous nanny still isn't a mom herself, but she's considered it over the years. In an interview with the Daily Mail, the then 41-year-old said she still didn't feel a ticking biological clock. "It's something that might be there in the future," Frost said at the time.
The Supernanny star said she'd always felt so fulfilled by and busy with her work that she didn't feel any rush for kids of her own.
Even after she found the love of her life with Jackson, Frost said she never felt pressure to have kids. "I'm not there right now. I'm just enjoying my work and my time off, but I don't feel my biological clock ticking," Frost said.
However, Frost said she would consider pursuing adoption in the future if she ever wanted children of her own.
"I work a lot with families who adopt children and I'm passionate about adoption. There are so many children out there who need loving homes. So I would absolutely consider adoption. I definitely don't feel that I have to give birth to a child in order to love them and be their mother," she explained.
'Supernanny' is now back on U.S. TV for the first time since 2011
Frost says the newest season of Supernanny on Lifetime will feature modern-day families with modern-day concerns and obstacles. 
In an interview with United Press International, Frost said the 2020 return of Supernanny would highlight more diverse parents, including same-sex couples with children. "A family's sexuality does not define the wonderful parent that they can be for their children," Frost said of her desire to help out every kind of parent.
The new season will explore the unique difficulties faced by many military families, including focusing on the civilian spouses "left behind" during deployments. "It's not just the person who's away deployed fighting a war," Frost explained. "It's the entire family."
The 2020 Supernanny season will also cover hot-button parenting topics like mobile devices, overuse of technology, and social media, as well as mental health issues such as postpartum depression.