'Supernatural' Star Jared Padalecki Shares How His Rescue Dog Sadie Told Him When It Was Time To Say Goodbye
Jared Padalecki has had a year of goodbyes. He's saying goodbye to Supernatural after 15 years on the air. He also revealed his rescue dog, Sadie, passed away one year earlier at the age of 16. As sad as he was to lose Sadie, Padalecki felt she communicated with him that it was time.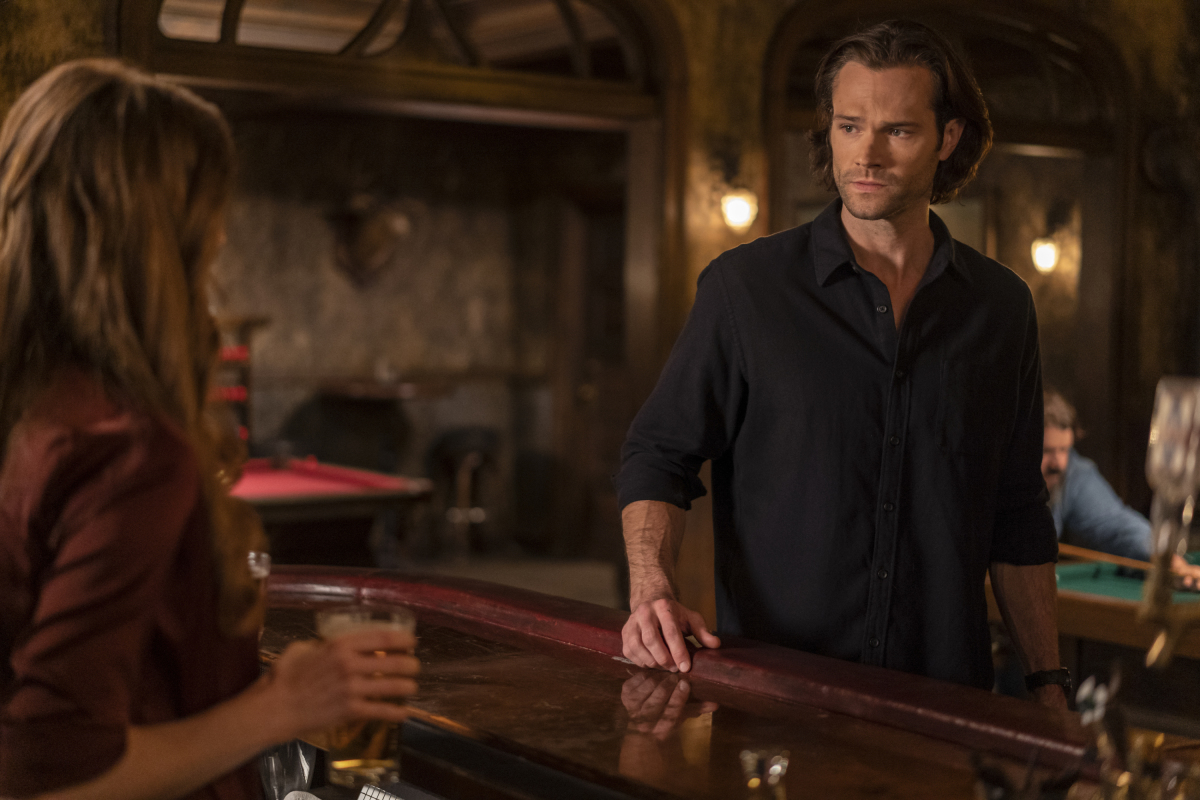 Padalecki was a guest on Michael Rosenbaum's Inside of You podcast on Sept. 15. He opened up about the loss of Sadie, but shared it in a positive light regarding how much she contributed to his life and how pet owners can find peace in similar situations. Supernatural returns Thursday, Oct. 8 at 8 p.m. on The CW.
Sadie started to decline during Jared Padalecki's 14th season of 'Supernatural'
Sadie lived in Vancouver with Padalecki while he filmed Supernatural. By the time she was 16, daily life was a struggle.
It was the worst, man. She had lost her hips, her back hips a little bit. I had this harness we had bought. You would kind of hold her back hips. Then her leash was attached to a harness on her chest. She couldn't pee, she couldn't poop. When I woke up and got to the living room here at the apartment, she looked at me like, 'What are we doing?' So she wasn't in pain. That was for a good four or five months where I was like am I being an *sshole because I'm so deeply attached to this dog? Am I being a jerk? I need to let her go to the next world with dignity and her own integrity.

Jared Padalecki, Inside of You podcast, 9/15/2020
Padalecki continued to care for Sadie as long as he could, but the 14th season of Supernatural would be Sadie's last.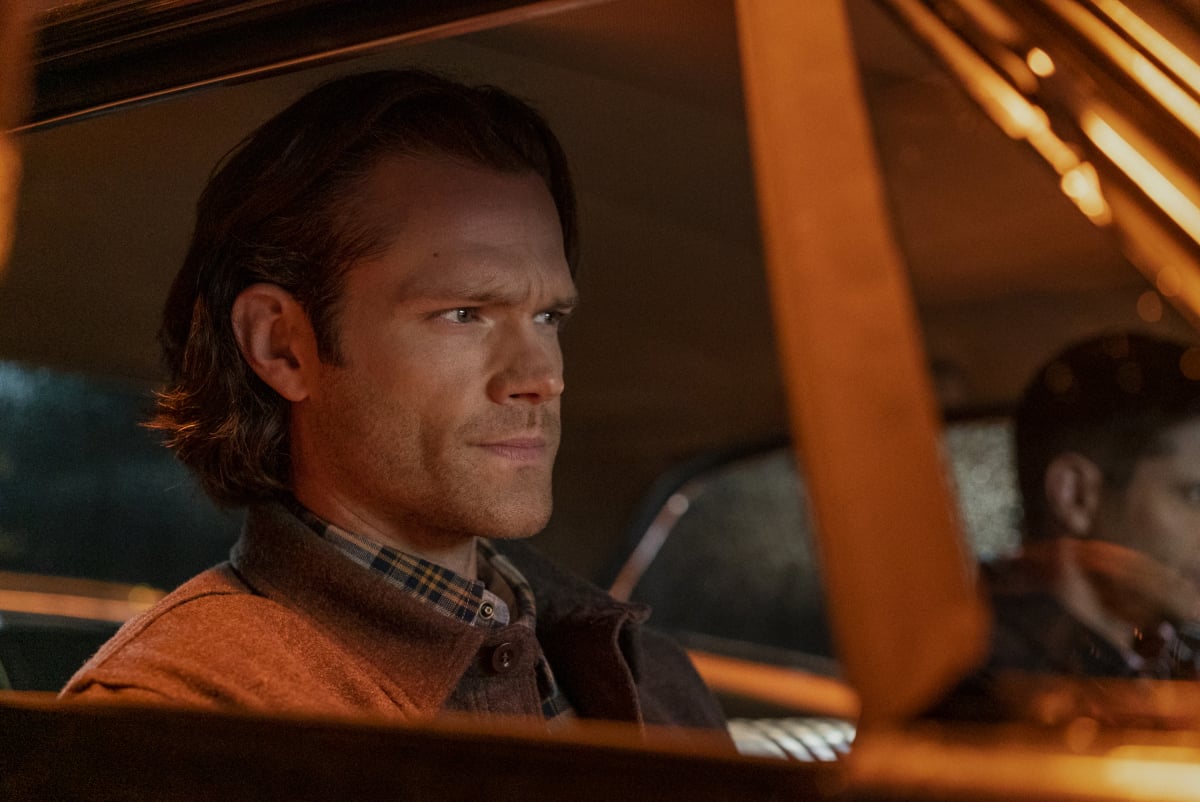 "One day, I walked in the living room, my couch here in the living room I had to get furnipads," Padalecki continued. "I put them on the couch. So at night, I would lift her up and put her on the couch because she couldn't hold her facilities. So I was like, 'Well, all right.' And she was really embarrassed by it."
How Sadie told Jared Padalecki it was time to say goodbye
Ultimately, Sadie took it out of Padalecki's hands. This was January of 2019, midway through Supernatural's 14th season.
"She was still mentally there," Padalecki said. "Every day, I would get up and she would wrench her neck around. She couldn't move her hips but she would wrench her neck around to look at me like, 'Where are we going, Dad? Where are we going?' Then one day she kinda looked at me like, 'Hey, buddy, I'm ready.' So that lasted three or four days. At first, I was like maybe she didn't sleep or something.Then three or four days, same thing. I was like okay, I'm going to let her go chase cars in the sky or squirrels in the sky. It was hard."
It was important to share Sadie's final moments
Padalecki recommends pet owners be there for the final moments. It's difficult and emotional, but it can ultimately turn positive.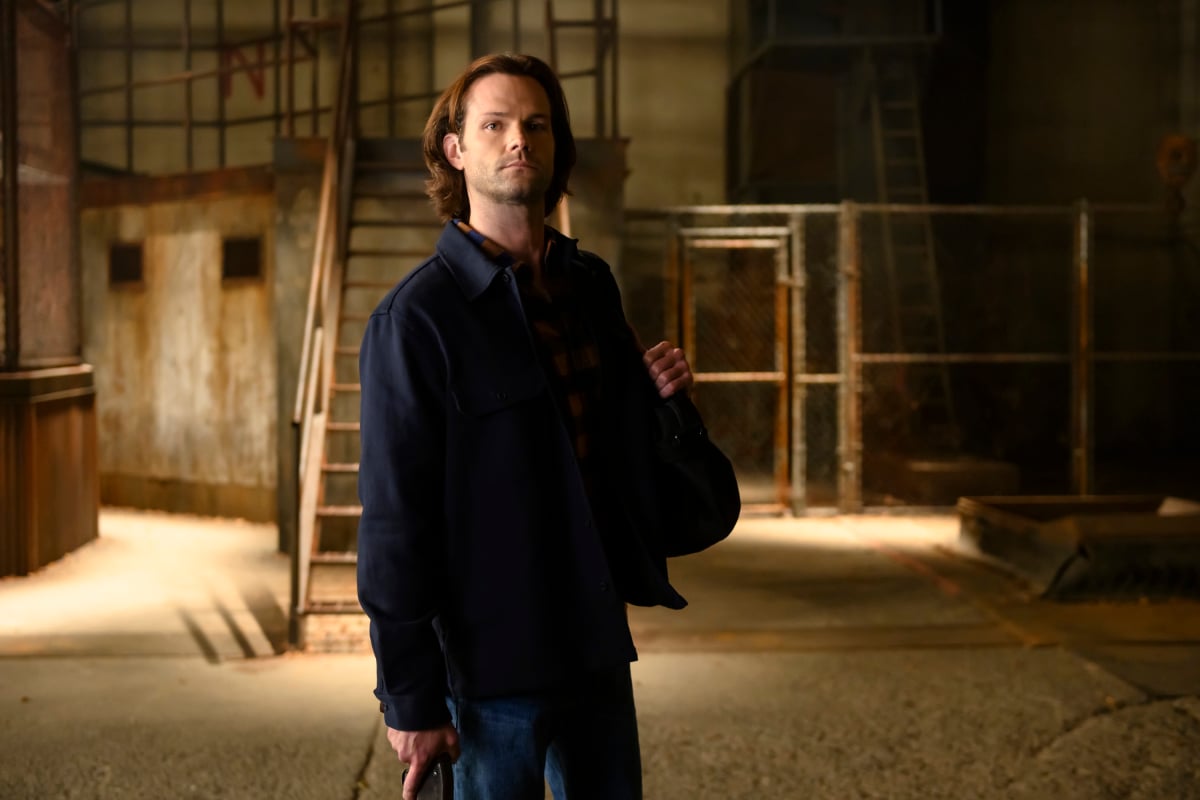 "You want to be there," Padalecki said. "You do, you just want to tell [your pet], 'Hey, dude, you've been the best. My life is better, so many people's lives are better because you're a part of it.' So I did. It was really tough. I remember it was a month or two but there was a day when I woke up and I was done with crying and moping. I was like you know what, man? My life is so much better, so many people's lives are so much better because Sadie was in it. Now it's just been smiles. She's still with me."
Jared Padalecki's and Sadie predate 'Supernatural'
Padalecki told Rosenbaum the whole story of how he met Sadie. It was before Supernatural when he was on Gilmore Girls.
"I had a shepard mix that I got from the SPCA in Los Angeles when I was doing Gilmore Girls," Padalecki said. "In between scenes, being a guest star on Gilmore Girls, number eight on the call sheet, they were like okay, here you are. We need you to work at 4AM. You'll finish that scene around 10AM and we need you back at 8 p.m. So I went to the SPCA on Sherman Way and got Sadie. This was June 6, 2003. She was a rescue, really classic coloring, the brown, the black nose."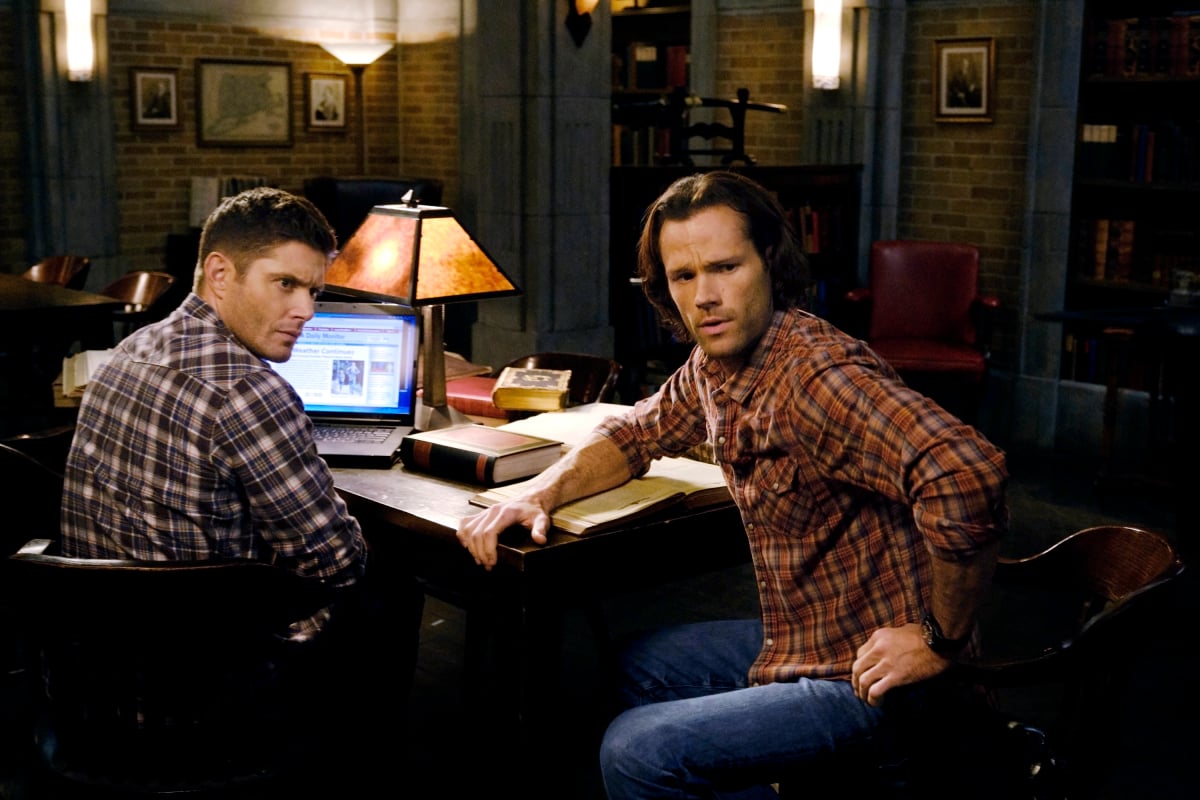 Sadie came with Padalecki on all his projects during hiatus from 'Supernatural' too.
"She was an awesome dog," Padalecki remembered. "I got her season 2 of Gilmore Girls and had her for three more seasons of Gilmore Girls. Then I had her for 14 seasons of Supernatural. She went to New York with me when I shot with Riley, New York Minute, she went to Virginia with me, she was my girl. I was single when I got her and she was around for everything."