'Supernatural' Fans Can Binge These Shows After the Series Ends
Whether you're a Supernatural fan who's invested 15 years or 15 months of your life into the series, it's hard to say goodbye.
Nothing will compare to what Sam and Dean brought to the screen, and many fans may need time to digest the end. For those who seek to fill the void left by Supernatural, reruns are always available, but these TV shows are can be added to the lineup.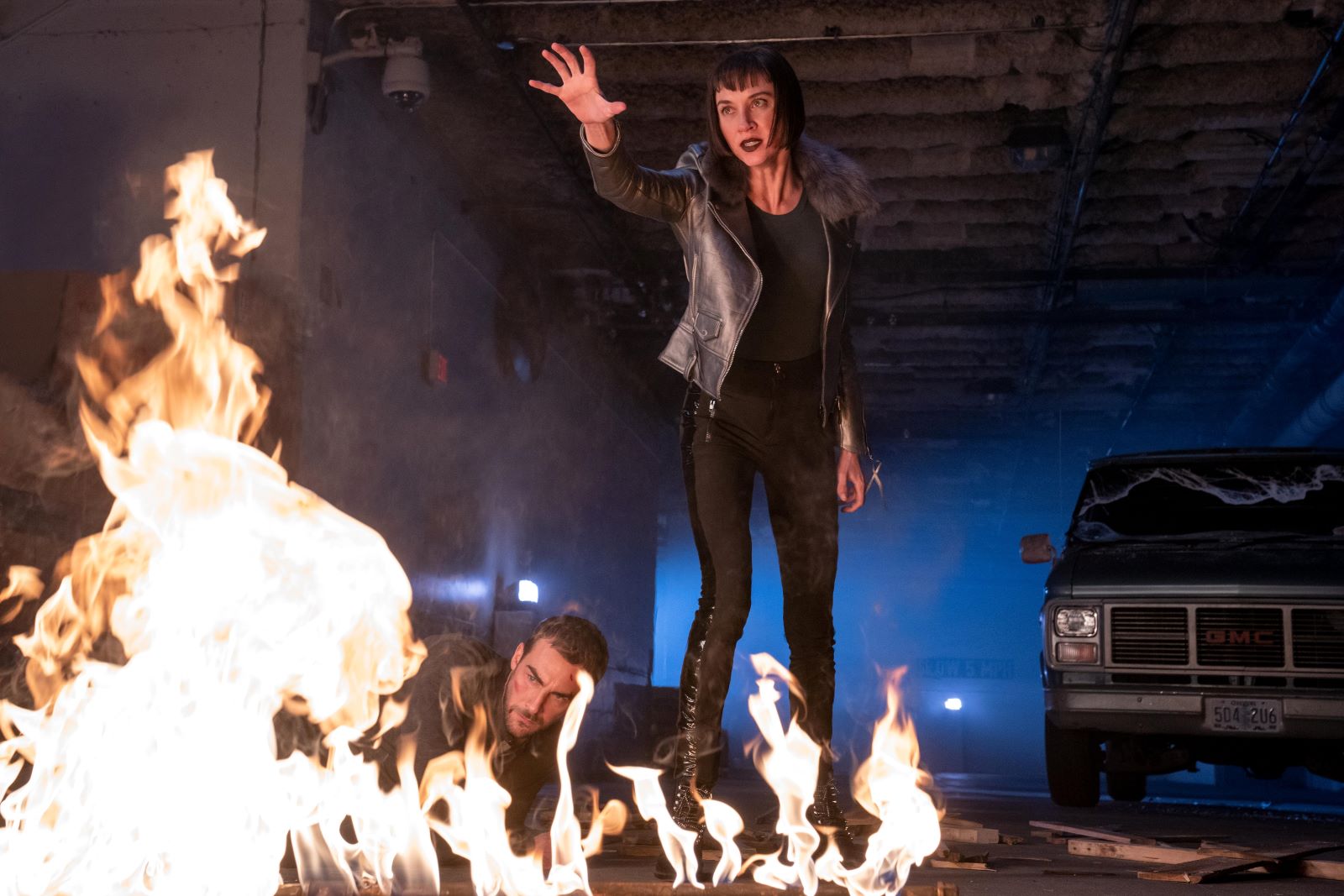 'Helstrom'
A new Marvel TV series about a set of siblings who hunt down baddies in the world, Helstrom has a twist in that said siblings possess supernatural powers.
Those powers can hurt and help. Though sister and brother don't see eye-to-eye, their shared trauma and Satanic parentage ensures they'll stay connected regardless of where they are or who they're with at any moment.
Stream season 1 of the comic book adaptation on Hulu.
'Grimm'
Grimm features David Giuntoli as Nick Burkhardt, a detective who doesn't realize he's part of a lineage of hunters who can see creatures disguised as humans. Friendships are tested, family relationships are complicated, and nothing is what it seems.
The series pulls characters and storylines from fairy tales around the world, but in this police drama, they're anything but sweet. Stream all six seasons of the NBC series on Amazon.
RELATED: Before 'A Million Little Things' What Was David Giuntoli's big break?
'Lost Girl'
Bo doesn't realize she's a succubus until a tragic event in her youth changes everything. As an adult, she learns more about her past and the border between the human and fae worlds. Like Supernatural, the show explores the main characters' flaws and taps into folklore and mythology.
Part fantasy drama, part detective show, Lost Girl landed on SyFy and then Netflix after originally airing in Canada. Shapeshifters, sirens, gods, and humans can be good or bad in this series that's available to stream on iTunes, Amazon, Vudu, or YouTube.
'The Magicians'
Supernatural fans should check out The Magicians as one of its showrunners was Sera Gamble. Gamble wrote and produced for Supernatural during its early years and is known for her work on other thrillers and paranormal series.
The Magicians is an adaptation of the popular novel by Lev Grossman and introduces viewers to Quentin Coldwater, Brakebills University, and Fillory.
Magic is indeed real and Quentin—along with Margo, Eliot, Julia, Penny, and Alice—learn each of their strengths in a brutal world where goat gods, fairy armies, and murderous deities mingle with humans. This is another engaging series where you'll become attached to the characters that will make you laugh, cheer, and bawl.   
Once described as Harry Potter for adults, the show gained a cult following for its carefully crafted storytelling. Stream it on Netflix, Hulu, or YouTube.
'Lucifer'
Satan is everything in this dramedy starring Tom Ellis. The show follows Lucifer's life and antics after he leaves Hell to party and live on Earth among humans.
He works as a consultant for the Los Angeles Police Department after being a witness to a crime. This angel with daddy issues has the ability to tap into people's deepest, darkest desires, but he can also fall in love. The series was renewed for a sixth and final season, but viewers can stream the first five on Netflix.
The CW's hits
Supernatural found its home on The CW, which is where other fantasy favorites were launched. The Vampire Diaries and The Originals are sister shows with brotherly bonds at their core. Werewolves, witches, and vampires make for engaging drama. Stream both series on Netflix.