'Supernatural': Jared Padalecki and Jensen Ackles Smooth Prequel Tensions: 'Once Brothers, Always Brothers'
The CW's Supernatural is all about the family business, and that sense of family extends to the show's cast, most of whom are known for having close relationships with one another in real life. That's why it was so surprising when Jared Padalecki revealed he wasn't informed that former co-star Jensen Ackles would be taking the reins on a prequel series following the Winchesters' parents. Fortunately, whatever tensions emerged between the two after the news dropped appear to have cooled.
Jared Padalecki: 'Things are good' between him and Jensen Ackles
RELATED: 'Supernatural' Is Getting a Winchester TV Prequel Thanks to Jensen and Danneel Ackles
When Jared Padalecki responded to Jensen Ackles' announcement that he and his wife, Danneel Ackles, would be producing The Winchesters, fans were concerned that the actor found out about the new show on Twitter. After all, both stars spent around 15 years working on the original, and they'd always seemed like friends outside of work.
Padalecki even tweeted that he was "gutted" over being left in the dark about the news. His candid reaction on Twitter prompted questions about whether the pair had fallen out, but that doesn't seem to be the case.
Since the initial reactions, it seems the two actors have caught each other up on everything and reconciled whatever tensions arose following the announcement. Padalecki took to Twitter to assure fans that he and Ackles "had a good talk, as we often do, and things are good."
"The show is early in the process with miles to go," Padalecki added. "We've traveled a lot of roads together, and sometimes those damn roads have bumps. Bumps don't stop us. Once brothers, always brothers."
Ackles misses the 'face time' between him and his 'Supernatural' co-star
RELATED: Are Jared Padalecki and Jensen Ackles Still Friends? 1 'Supernatural' Star Didn't Know About the Prequel Series
Of course, Ackles followed up on Padalecki's tweet with some love of his own. Speaking directly to his former co-star, he acknowledged that they've both been busy recently, lamenting the fact that they don't get more "face time" with one another.
"Miss these talks," Ackles wrote on Twitter. "I forgot how much face time we always used to get. And I miss that too. I know you're busy…as am I, but you're still my brother. I miss you, pal."
What's next for the 'Supernatural' stars?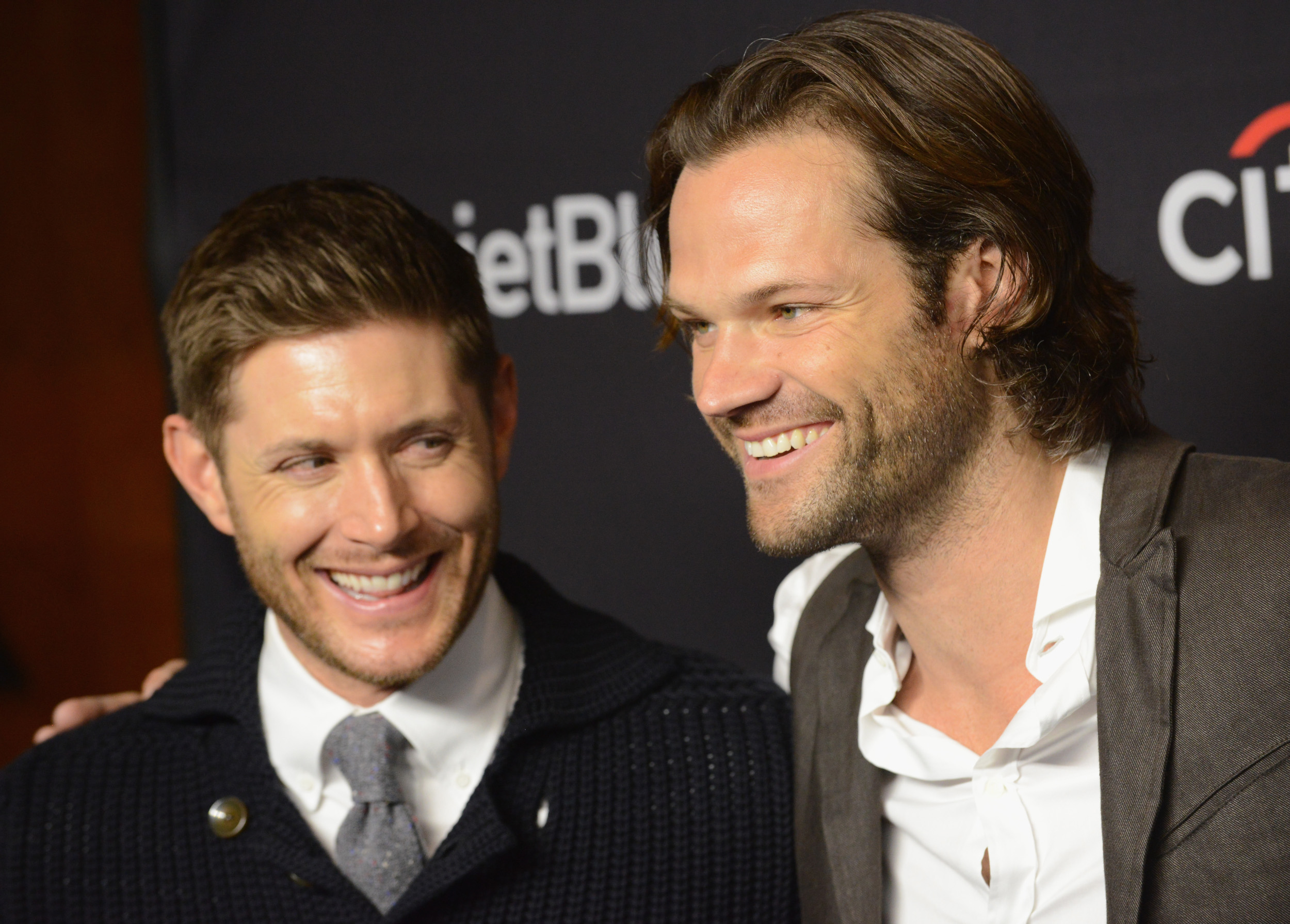 RELATED: 'Supernatural': Jared Padalecki Once Said He 'Didn't Know What [His] Life Was Outside' the Show
For the time being, it seems Ackles will be the only familiar face behind the Supernatural prequel series, but he's right that both Winchester brothers have been busy. While he tackles his own series (and his new role on Amazon Prime Video's The Boys), Padalecki will have his hands full with The CW's Walker, which was recently renewed for a second season.
Whether the two will cross paths again professionally remains to be seen, but both actors still seem to carry a lot of love for the show they spent so long working on. Even Misha Collins joked that he'd be game to return to Supernatural in some form, though it's unclear if Ackles will take him up on it.
As for the prequel series itself, Padalecki's words suggest it could be a while before fans return to The CW's world of "saving people" and "hunting things." On the bright side, they'll be able to see the actors embrace new roles in the meantime.