'Supernatural' Almost Didn't Cast Jared Padalecki Because They 'Thought I Was Stupid'

All's well that ends well on Supernatural. Jared Padalecki landed the role of Sam Winchester and played him for 15 seasons. However, the show almost passed on Padalecki because of a preconception. Padalecki tells the story of how he changed the Supernatural producers' minds.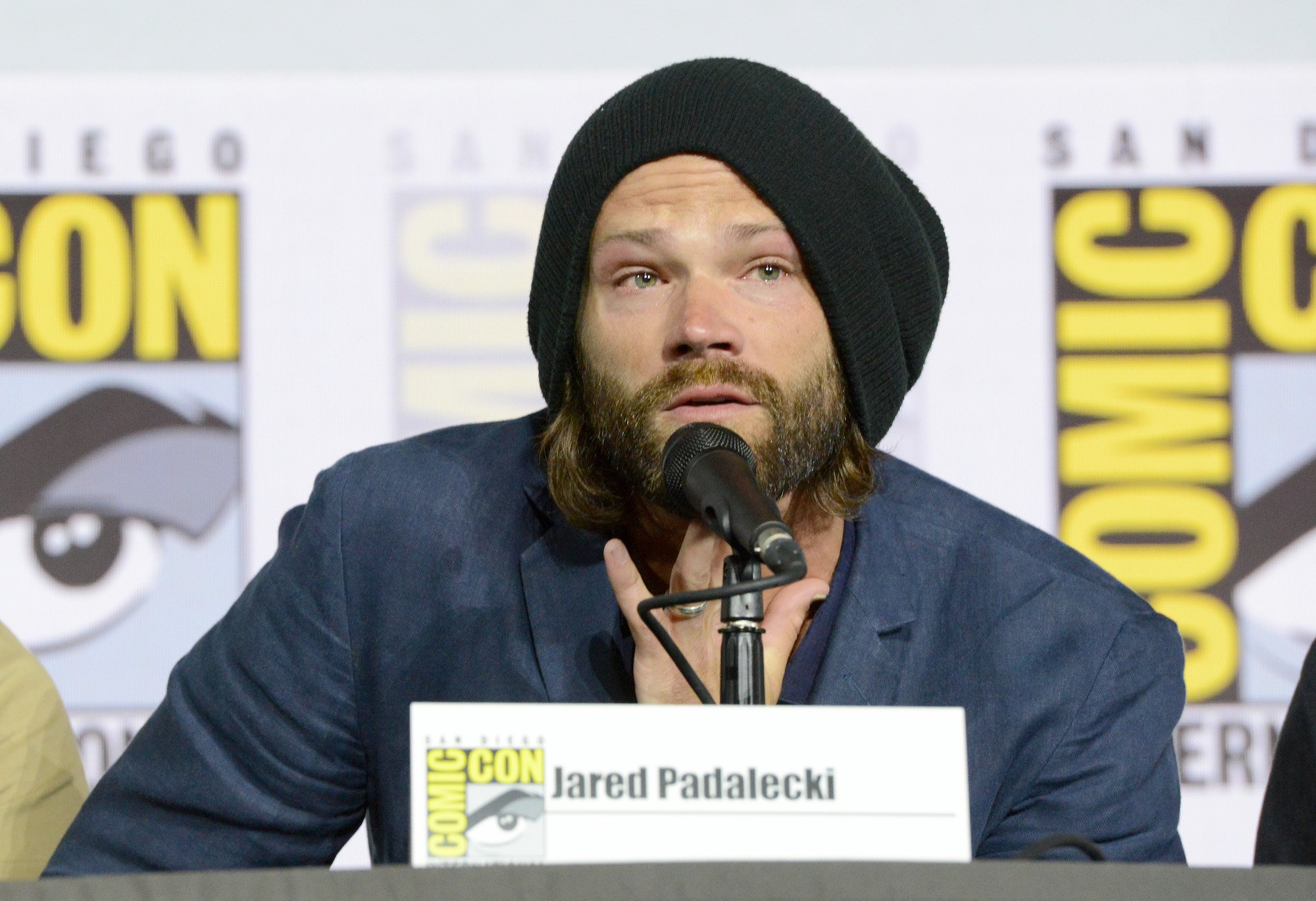 Padalecki appeared on the first episode of the Supernatural: Then and Now podcast. When asked about his audition, Padalecki revealed they didn't think he was smart enough to play the role.
Jared Padalecki almost lost the role of Sam Winchester on 'Supernatural'
Back in 2005, The WB was developing Supernatural. Padalecki had a deal with Warner Bros. Television, but they didn't have to cast him as Sam Winchester. Apparently, he did not make a good first impression on Supernatural creator Eric Kripke.
RELATED: Jensen Ackles Explains Why He Didn't Tell Jared Padalecki About His 'Supernatural' Prequel
"I still tease Kripke that he didn't want to hire me initially because he thought I was stupid," Padalecki said on Supernatural Then and Now. "After I read, either that day or the next day or by the end of the week, my manager and producing partner and friend to this day, Dan Silo, he called and was like, 'Hey, what's the word? How was Jared's read? Do you want something else?' At this point in time I really wanted this show. The note from Kripke was, 'He's great, we love him but we're looking for a really intelligent Duchovny type.'"
'Supernatural' creators had to be sold on Jared Padalecki brains
Before 2005, Padalecki had done a series of movie and TV roles including a run on Gilmore Girls. Kripke and the producers of Supernatural didn't know his pedigree.
"So Dan was like, 'What?'" Padalecki said. "At the time I was 21 or 22. And Dan had to call and be like, 'Listen, Jared was magna cum laude. He was going to be premed at UT with an engineering double degree. National Merit Scholar. He looks dumb and he bumps into stuff but I promise he can play the Duchovny intelligent part as well.'
He had to learn how to act smarter 
Supernatural gave Padalecki another shot. But, they also gave him notes. Now that he knew what they were looking for, Padalecki embodied Sam Winchester and the rest is history.
"I wasn't privy to all the conversations," Padalecki said. "They were like, 'Okay, well, let's give him another shot but have him smart it up a bit or dumb it down a little bit,'" Padalecki said. "A week later, whatever it was, that's when Ackles and I met there at the ranch."
Had it not worked out on Supernatural, Padalecki still had his WB deal. He would've ended up on TV regardless.
"I had a holding deal with Warner Bros. at the time which basically meant they were going to put me on something. It was like, 'Hey, you can't audition for CBS, ABC, NBC or Fox or whatever else was on at the time because we're going to hire you next year on something. We just don't know what. Maybe you'll be a guest star on Dawson's Creek or maybe you'll have your own show or whatever."