'Supernatural': Jensen Ackles and Jared Padalecki's Brother Bond Isn't Just On Screen
For 15 years, Jared Padalecki and Jensen Ackles have headlined the CW hit Supernatural. While working with each other that long doesn't guarantee a close relationship, the two stars eventually became good friends thanks to their time with one another. Now that the show is on the verge of going off the air, the pair isn't likely to end their …
For 15 years, Jared Padalecki and Jensen Ackles have headlined the CW hit Supernatural. While working with each other that long doesn't guarantee a close relationship, the two stars eventually became good friends thanks to their time with one another. Now that the show is on the verge of going off the air, the pair isn't likely to end their friendship just because they're no longer co-stars. They've long touted their friendship as more like a brotherhood.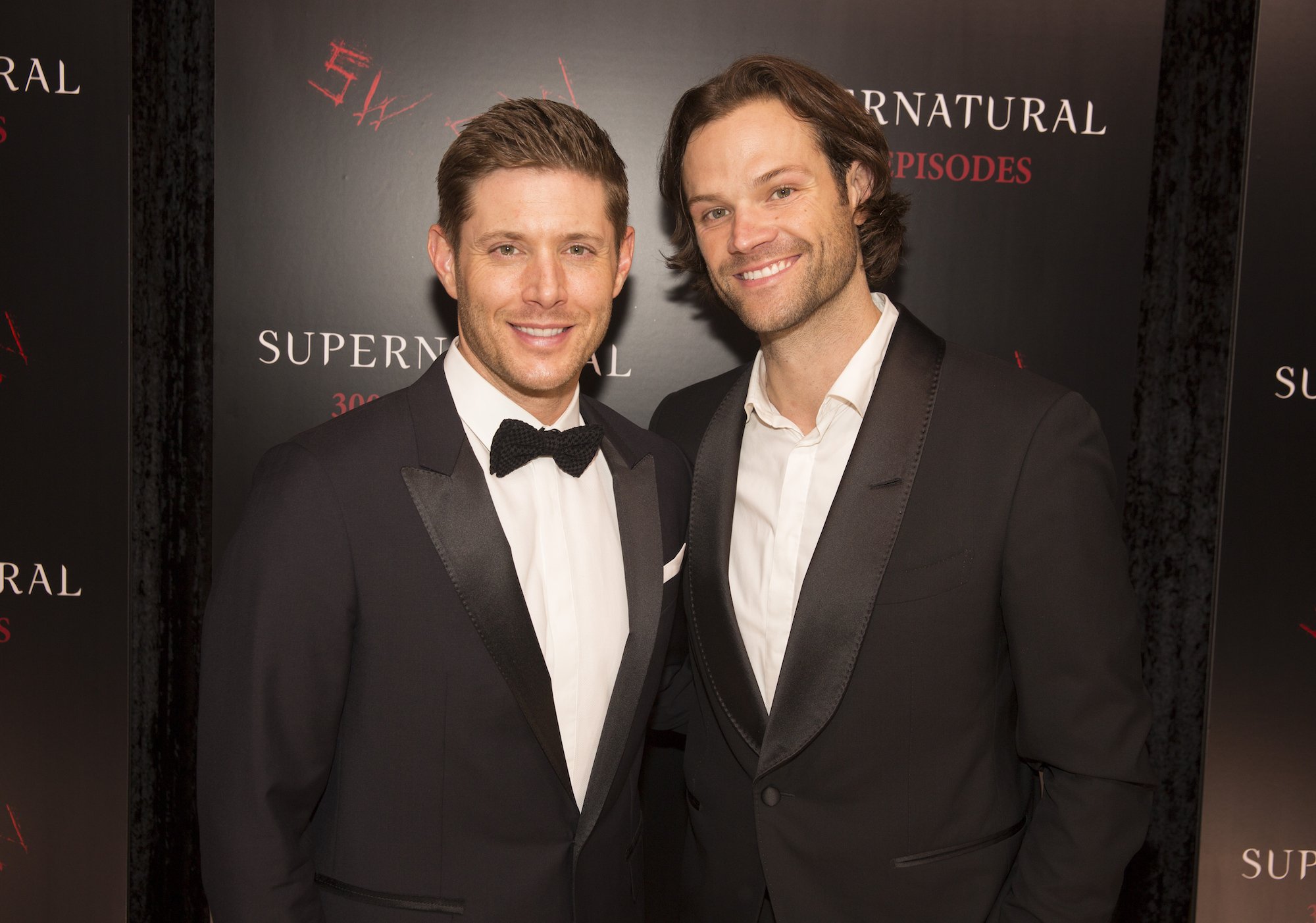 Playing friends
Supernatural premiered in 2005 when the CW was still called The WB, according to IMDb. The show followed brothers Sam and Dean Winchester, played by Padalecki and Ackles, as they hunted creatures from another realm. From ghosts and demons to monsters and other mythological beings, the brothers spent the better part of 15 years fighting anything thrown in their direction. 
The Winchester brothers experienced supernatural phenomena from an early age when a wayward demon killed their mother. This caused their father to commit to a life of hunting supernatural beings — a career that his sons eventually took over. Over 15 years, fans saw as the brothers went from young adults to thirty-something demon hunters. 
Letting a show go on for 15 years can often seem like too long, but it needs chemistry between the leads for a show to last a decade-and-a-half. Ackles and Padalecki embodied the brothers and oozed with natural charisma every week. As much as the show was about supernatural creatures and the realm of the unknown, it was also about the bond of brothers who would fight for everything that they believed.
What formed off-screen was a bond that may have been even closer than the on-screen brothers between the show's two stars. 
Life imitating art
At the time of Supernatural's premiere, Padalecki and Ackles didn't know each other. Still, after getting close behind the scenes, the pair became more than co-workers. They became best friends. The chemistry that guided the show for that long can best be explained by the fact that the two stars weren't just acting when they fed off each other. They were showing the same chemistry they shared when cameras weren't rolling. 
Padalecki and Ackles had a blast working with each other. The pair reportedly spent much of their time off-camera orchestrating pranks on both each other and the unsuspecting cast and crew. However, their friendship didn't just involve getting along on set. They were roommates during the early days of the show, and when each star got married, the other served as a groomsman during the ceremony, according to The Things. 
Spending that long together doesn't guarantee a friendship this strong. Television's history is filled with stories of co-stars who didn't get along, with many getting downright toxic in the process. Padalecki and Ackles are an exception, however. They found common ground early on, and whether acting as friends, co-stars, or directors, they always remained close. 
What's next for Padalecki and Ackles? 
Supernatural may be over, but that doesn't mean that the stars are out of work. Ackles has already signed on to appear in season three of the hit Amazon Prime show The Boys, reports TV Line. His new show features a group of humans trying to protect the world from superheroes who abuse their powers to make the world worse. Ackles should fit right in as Soldier Boy. 
Padalecki already has a new home on the CW. He will headline Walker, a reboot of the classic Chuck Norris action show Walker, Texas Ranger, according to TV Web. The show will be an original take on the classic formula with no connection to the Norris series. Despite their careers going in separate directions, however, it's safe to say that Padalecki and Ackles will remain close friends without Supernatural to bring them together. Whether or not they reunite on-screen, their brotherhood remains strong off-camera.