'Supernatural' Star Jensen Ackles Remembers How 'Dawson's Creek' Co-Star Michelle Williams 'Wasn't Overly Welcoming'
'Supernatural' star Jensen Ackles remembers how Michelle Williams kept to herself on the set of 'Dawson's Creek' until one day she invited him to a North Carolina hangout.
Jensen Ackles got around the teen shows before Supernatural. After his time on soap operas, Ackles appeared on the shows Dark Angel, Smallville and Dawson's Creek. It was only the last season of Dawson's Creek, but it was enough to give Ackles a strong impression of Michelle Williams.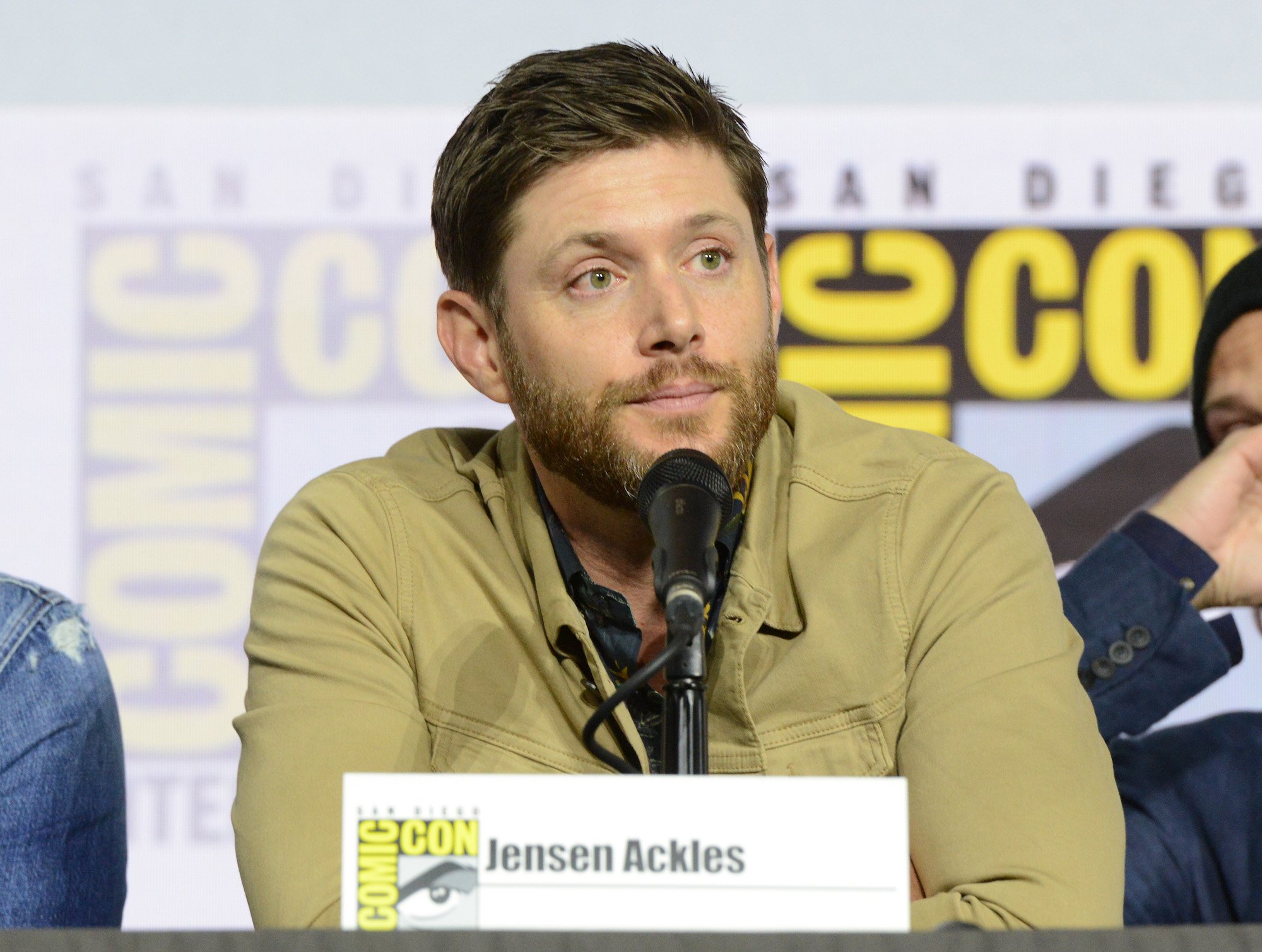 Ackles appeared on Michael Rosenbaum's podcast Inside of You on Jan. 18. Discussing his pre-Supernatural gigs, Ackles described his behind the scenes relationship with Williams. Ackles said he worked to earn her respect.
Michelle Williams kept to herself on the set of 'Dawson's Creek'
Ackles confirmed that many of the Dawson's Creek cast members dated at various points in the show. That had all resolved by the sixth season, and Williams seemed to have a routine of getting her work done with no dilly dallying. 
"By the time I got there in season 6, everybody had kind of found their foothold," Ackles said on Inside of You. "The rocky aspects of on set dating and stuff had kind of settled. Everybody knew their place and so it was a little more settled when I got there. Me and Olly Hudson came in for the final season."
As C.J., Ackles had most of his scenes with Williams.
"She wasn't overly welcoming," Ackles said. "She was more of an introvert. You had to earn her respect a little bit. She's very reserved and I didn't take that as a challenge but I was just like okay, I just have to be patient and hopefully I'll earn her respect. We'd go back to the cast chairs and she'd just bury herself in a book."
Jensen Ackles had a bonding experience with Michelle Williams 
Ackled made an effort to start up conversations on the set of Dawson's Creek, but he also took the hint when Williams was busy.
"I was trying to maybe make some conversation," Ackles said. "I'd get one word answers kind of a thing and I'm like okay, that's fine. I'll just give her her space. 
Then one day, Williams asked Ackles to meet her at a local Wilmington, North Carolina record store on their day off. 
We walk in, I meet her there, she walks in, she knows the clerk and it's this cool vinyl/CD shop. She goes grab a basket. So I grab a little shopping basket and I follow her, very little words spoken. And she goes through and starts pulling CDs and throwing them in my basket. For me to listen to. It was like Spoon and the Shins. It was maybe five or six CDs. She was like, 'Okay, there you go. That's me.' It was her olive branch of if you wanted to get to know me, this is what I do. This is the avenue to know me. This is the music. So I went home and listened to all that music and the next day I showed up and we had wonderful conversations for the rest of the time.

Jensen Ackles, Inside of You podcast, 1/18/22
Jensen Ackles made friends with the rest of the 'Dawson's Creek' cast
Dawson's Creek also starred James Van der Beek, Joshua Jackson, Katie Holmes, Kerr Smith and Busy Phillips. Ackles had nice things to say about all of them. 
"Josh and I hung out quite a bit," Ackles said. "Kerr Smith was great. Josh and I hung out quite a bit. He and I would run into each other all the time and he's a great dude. James I didn't work with too much but also very nice. Katie was very sweet. Busy Phillips was loads of fun but Michelle was reserved."