'Supernatural': Jensen Ackles Did Not Like the Series Finale at First
The Supernatural series finale aired on Nov. 19, bringing the show to a close after 15 seasons. While the episode was no doubt emotional, fans had mixed reactions to it and the episode sparked some outrage on social media. Disappointment over the Supernatural finale has brought fans back to the fact that Jensen Ackles, who starred as Dean Winchester in the show, was not wild about the series finale when he first found out about it.
[Spoiler Alert: This article contains spoilers for Season 15 Episode 20 of Supernatural.]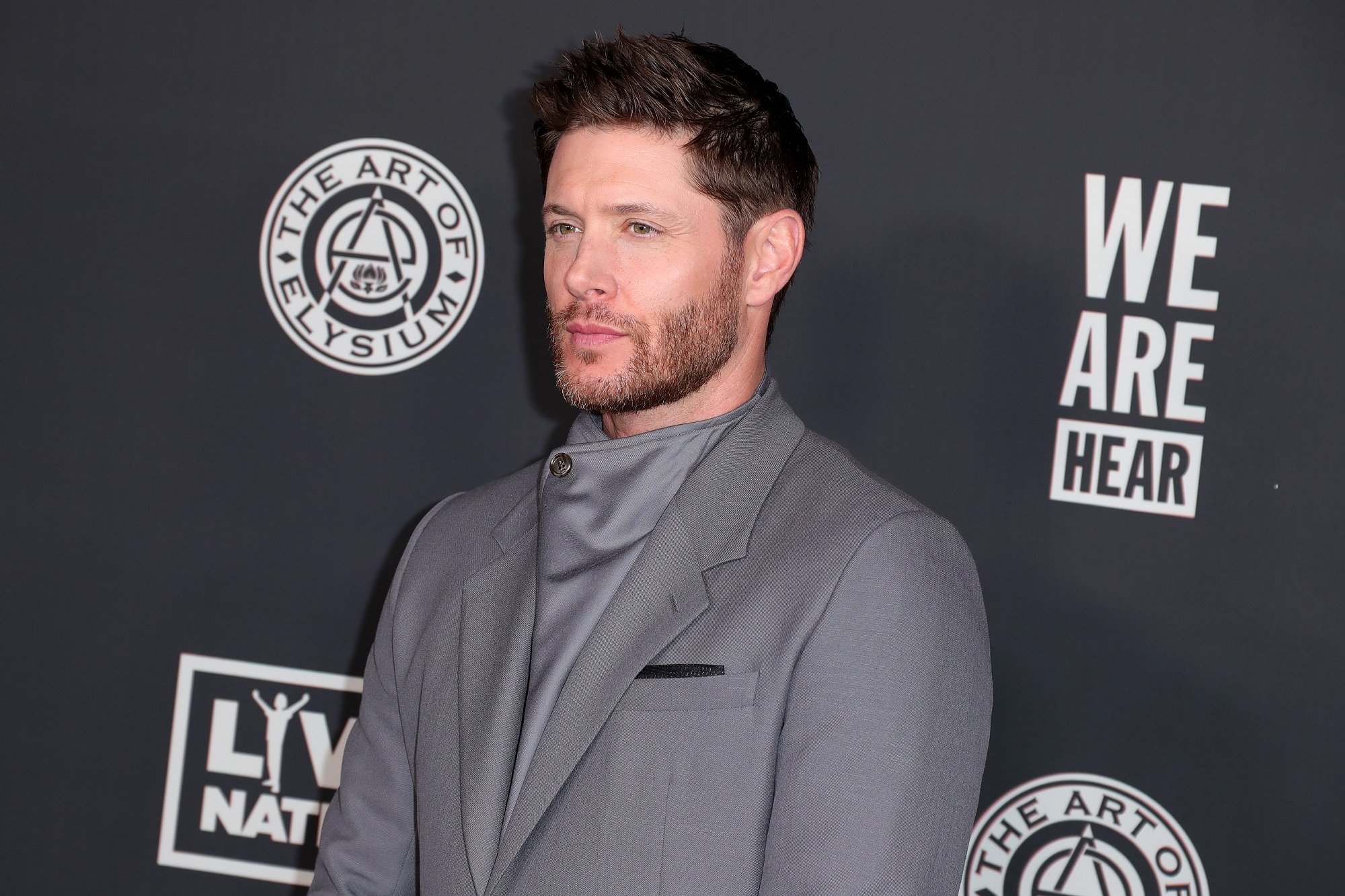 How 'Supernatural' ended
At the start of the Supernatural finale, Dean and Sam (Jared Padalecki) go through their normal routine before going to Pie Fest. Sam pushes a piece of pie onto Dean's face, and the two talk about how they miss Cas (Misha Collins) and Jack (Alexander Calvert).
Sam and Dean begin investigating a murder and kidnapping case where two children were kidnapped. They find the vampires responsible and the children who are unharmed. While fighting off the vampires, they discover the group's leader is Jenny (Christine Chatelain).
During the fight, Dean is impaled and realizes that he will not make it. After an emotional goodbye to Sam, he dies and ends up in Heaven. When Dean dies, Sam mourns his brother, and later he marries and has a son. He dies of old age at the end of the episode, and the show ends with him reuniting with Dean in Heaven.
Jensen Ackles did not like the finale at first
Before Season 15 of Supernatural began, Ackles and Padalecki visited the show's writers' room.
"Yeah, so, during the hiatus between Season 14 and 15, Jared and I went out to LA and sat down in the writers' room, which I think is the first time we've ever done that," Ackles told Entertainment Weekly.
Instead of brainstorming the finale together, Ackles and Padalecki were told how the writers were envisioning the show's ending.
"It was like, this is what we have, take it or leave it," he said. "And I just walked out of there kind of uneasy. I don't know if it was just the fact that I just heard the ending of a show that had been going for 15 years and I'm just too close to it to really accept a finality to it."
After a conversation with show creator Eric Kripke, Ackles came around to the idea.
"He just kind of put things in a perspective that really helped me kind of identify why I was having trouble with it. But also why it was a really great idea for an ending. And so from then on, I was kind of all in," said Ackles.
Fans have mixed feelings about the 'Supernatural' finale
On social media, fans discussed how they felt about the Supernatural finale. For some fans, it was the perfect ending, while others thought it could have been better. Some fans expressed outrage about the finale.
"I do feel how it ended was fine. I am just not satisfied on how it went about it. I felt that getting from point A to B in the finale could have been handled better and Dean deserved better in that moment. But the fact that it highlighted the bond between brothers was just so beautiful, " a fan wrote on Reddit.
Another Reddit user wrote, "I thought the finale was a bit cheesy… BUT I am satisfied… not the worst show finale I've ever seen."
Given that Ackles eventually came around to the Supernatural finale, perhaps fans who are currently dissatisfied will change their opinion after they have more time to process.