A 'Supernatural' Spinoff Almost Happened in 2020 but Jensen Ackles Killed It
Jensen Ackles is producing a 'Supernatural' prequel, but reveals he came up with another spinoff idea. Then he changed his mind when the network to do it.
There is a Supernatural prequel coming from producer Jensen Ackles. That's good news for fans, but did you know we almost got yet another Supernatural spinoff from Ackles? The CW, and TNT, wanted it, but Ackles turned it down. Here's what you're missing.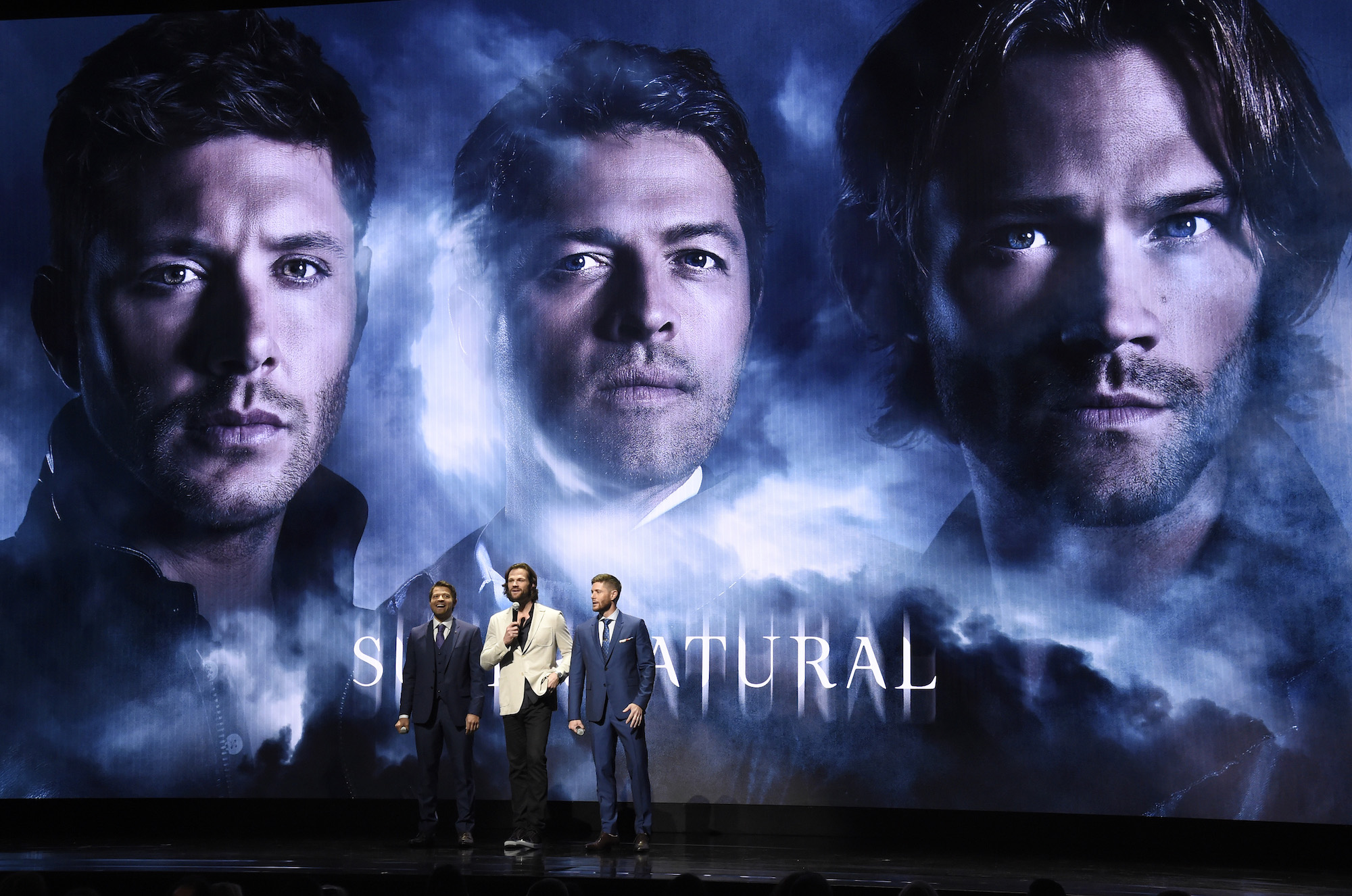 Ackles appeared on Michael Rosenbaum's Inside of You podcast on the Jan. 18 episode, but recorded before October 2021. He described the show he almost did, but backed out when it became too real. 
The 'Supernatural' spinoff would have been Daneel and Jensen Ackles watching the show
Daneel Ackles appeared on some episodes of Supernatural, but she wasn't an avid viewer. During the coronavirus (COVID-19) pandemic, Ackles was inspired by his fellow actors putting on lockdown shows.
"Funny enough, during the lockdown last year, 2020, remember when [John] Krasinski did that Some Good News thing?" Ackles said on Inside of You. "It was just from home and his kids were decorating the background and stuff. I saw a few episodes of that and it gave me an idea. I'm just there with Daneel and the kids. We're just trying to not lose our minds. I can't stay idle. Gotta do something creative."
Ackles thought about doing a show where he and Daneel would revisit Supernatural together. 
"We literally came up with a concept where she and I would watch fan favorite episodes and then talk about them," Ackles said. "But the catch was, I obviously lived it. She could probably count on one hand how many full episodes of Supernatural she's seen. To her argument, she's got three rugrats to follow."
Daneel and Jensen Ackles filmed 1 'Supernatural' spinoff
The Ackles family used all their technology to record a pilot for this Supernatural spinoff. Jensen even called in some favors to book their first guest. 
"So we actually shot a pilot," Ackles said." We set up all the iPhones and iPads and made a set. We had Misha [Collins] call in as a Zoom guest and we critiqued his first episode, 'Lazarus Rising'. We went and did an entire pilot. All of a sudden, TNT and CW were like, 'We want it. We want you to do 10 episodes, one a week and we're going to air it on broadcast television.'"
Jensen Ackles did not want another full time job
Ackles had to wait months to finish the final two episodes of Supernatural. Then he landed a role on The Boys Season 3. He was not ready to do a full season of a Supernatural spinoff in 2020.
"This was a year ago and I was like, 'I can't produce 10 episodes of television while I'm on lockdown with three kids,'" Ackles said. "Just to have this conversation I've drugged all three of them and they're in a pile in the other room. That's not tenable. So we graciously passed but that led to some other cool stuff."

On Jan. 21 Richard Speight Jr. and Rob Benedict announced a rewatch podcast, in which Ackles will participate according to Deadline.