'Supernatural' Star Jared Padalecki's Wife to Join Him in CW's 'Walker' Reboot
As we inch closer to the end of Supernatural, there's more news for fans. Jared Padalecki was cast in The CW's Walker, Texas Ranger reboot back in 2019, and it came as a welcome announcement for bummed fans who wondered about the actor's future plans.
The magnetism of the Winchesters is going strong as Padalecki's wife Genevieve has just been added to the Walker lineup. They're keeping some things in the family!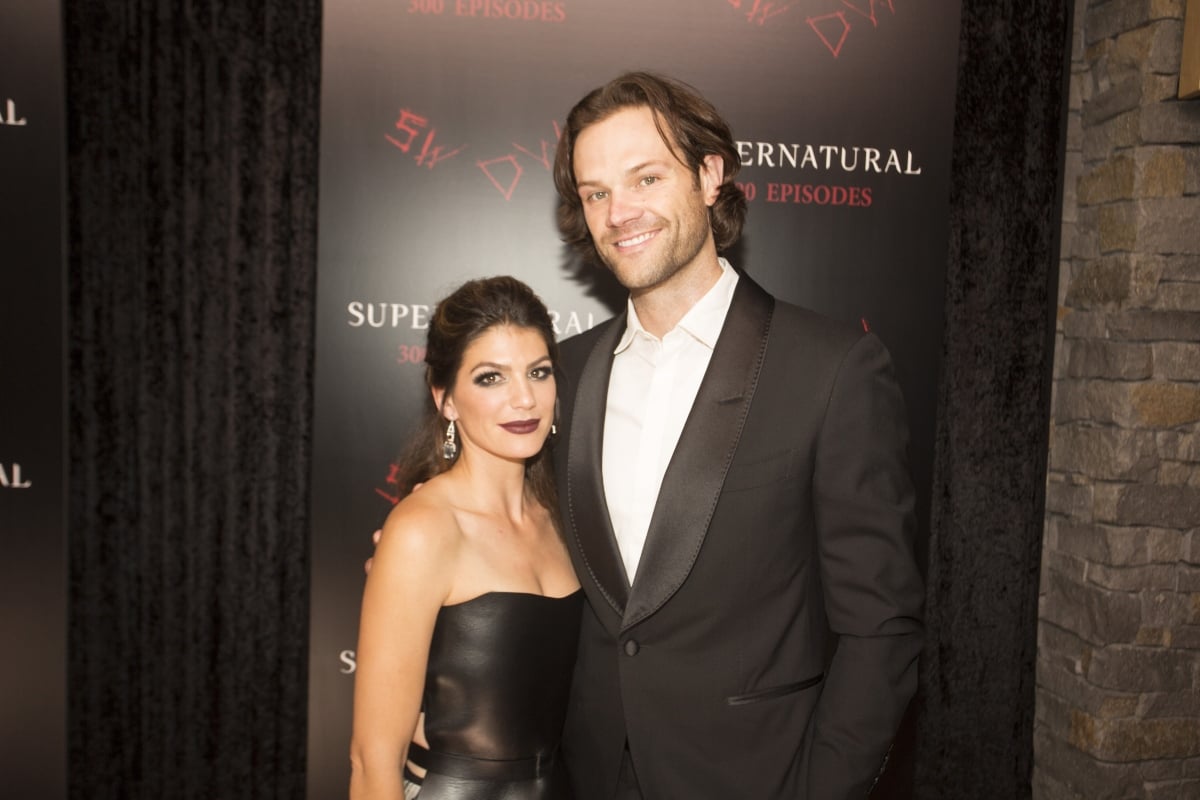 Jared Padalecki met wife Genevieve on 'Supernatural'
Why is this casting announcement so cool? For starters, the Padaleckis have a history of sharing the screen together. They met on the set of Supernatural when Genevieve played Ruby, the demon that got Sam Winchester hooked on demon blood.
Back in season 4, their characters engaged in a romantic affair as Sam fed into Ruby's manipulation to become Lucifer's vessel. She was eventually killed off by Dean.
However, the love between Jared Padalecki and the then-Genevieve Cortese lived on. The pair clicked, started dating, and married in 2010. They have three children. Mrs. Padalecki still acts and recently launched her own fashion line.
Jared and Genevieve Padalecki to play husband and wife in 'Walker'
According to Deadline, Genevieve landed a recurring role in the upcoming reboot as Emily Walker, the famous Texas Ranger's wife. The new story will follow Cordell Walker's life as a widower and father who returns to his hometown to mend his family and work the crime beat.
Per The CW's press release, "Walker finds unexpected common ground with his new partner played by Lindsey Morgan (The 100), while growing increasingly suspicious about the circumstances surrounding his wife's death."
Genevieve's character will be seen through flashbacks in the new series. Deadline noted Emily is described as generous, brave, and strong.
The show takes place and films in Austin, Texas, which happens to be where the Padaleckis reside. Production is set to begin in October 2020.
Another 'Supernatural' alum is playing Padalecki's father in 'Walker'
Ideally, Supernatural fans will get to see the gang get back together sometime in the future. Jensen Ackles is joining Eric Kripke's The Boys over at Amazon and will be working with former Supernatural co-star Jim Beaver (who played Bobby Singer). Padalecki has a similar family situation going on with his new series.
In addition to working with his wife, he will see another Supernatural alum on the Walker set. Mitch Pileggi takes on the role of Walker's rancher father, Bonham. It's somewhat a departure from his role as Samuel Winchester, Dean and Sam's hunter grandfather. Remember him?
The character was stern and protective but operated with an agenda that didn't always have the Winchester boys' best interests at heart. Pileggi's casting was announced earlier this year, and now it has us wondering whether any other Supernatural actors will reunite on the same show. Nevertheless, fans are excited to see all their faces return to the screen.
Walker was originally slated to premiere in January 2021, but with COVID-19 production delays, it's unclear if the show will stick to that schedule. Stay tuned.