'Supernatural' Is Getting a Winchester TV Prequel Thanks to Jensen and Danneel Ackles
Carry on wayward son, indeed. Laugh, shout, and cheer, Supernatural fans! There are more stories to be told in the Winchesters' universe, and now the Supernatural family can prepare for a new incarnation of the TV show. Jensen Ackles and his wife Danneel are bringing it back.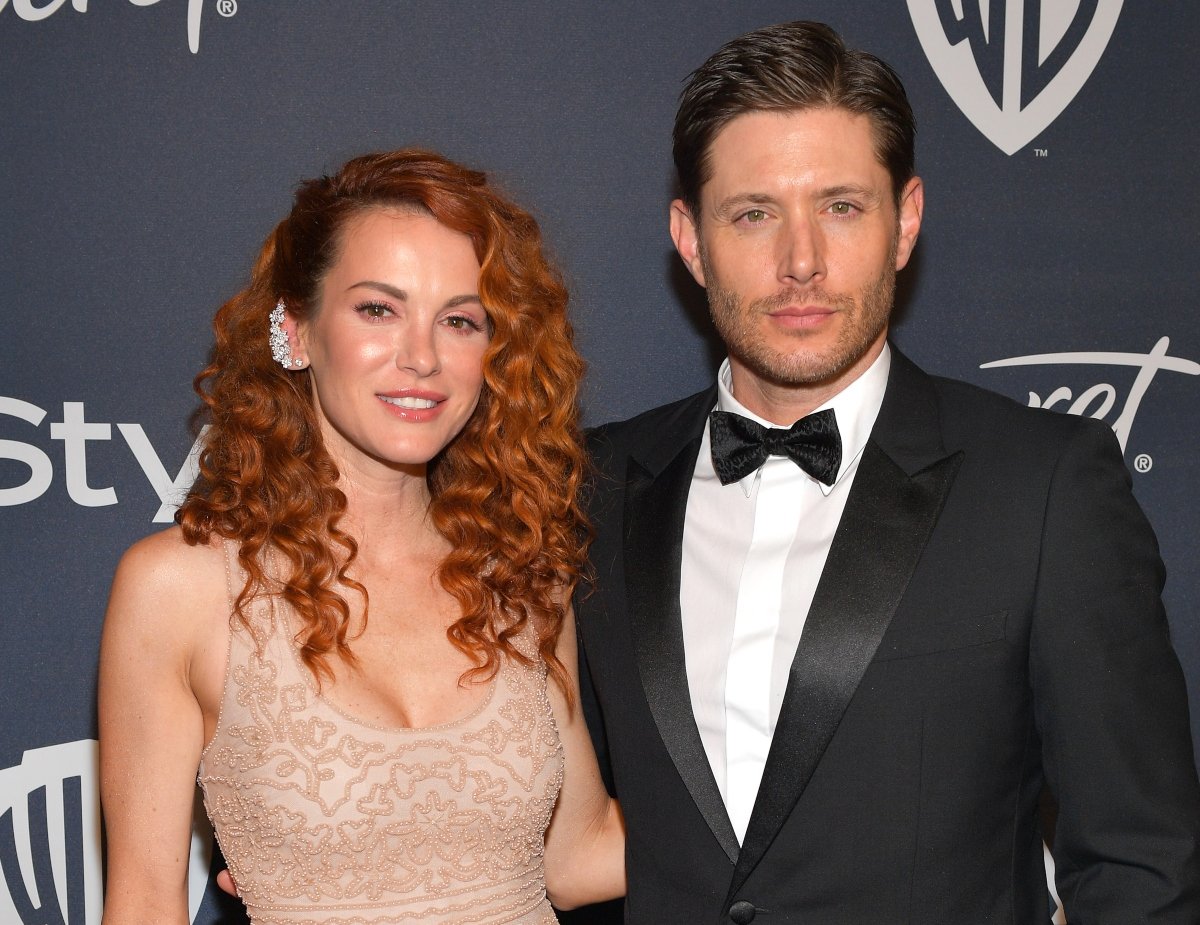 'Supernatural' prequel about John and Mary Winchester on the way
Call it a celestial miracle from Jack or peak Supernatural, but a new chapter in the beloved series will kick off on The CW. According to Deadline, Jensen and Danneel Ackles serve as executive producers for The Winchesters, a Supernatural prequel that's currently in development.
Per the outlet, the story will center on John and Mary Winchester, Sam and Dean's parents. Ackles will narrate the series as Dean Winchester and Danneel is set to be a recurring a guest star. Ackles spoke to Deadline about the revival and noted that he wanted to explore the characters more soon after he started his production company.
"After Supernatural wrapped its 15th season, we knew it wasn't over. Because like we say in the show, 'nothing ever really ends, does it?'" he said. "When Danneel and I formed Chaos Machine Productions, we knew the first story we wanted to tell was the story of John and Mary Winchester, or rather the Supernatural origin story. I always felt like my character, Dean, would have wanted to know more about his parents' relationship and how it came to be. So I love the thought of having him take us on this journey."
Fans know a little about John and Mary's love from early storylines during Supernatural's run, but the prequel will provide more depth to their relationship and hunting escapades. As viewers may recall, Mary's father also became involved in the life at some point. But it's John Winchester's family who dedicated themselves to hunting.
RELATED: 'Supernatural': Here's How Many Times Sam and Dean Have Died and Come Back
Jensen Ackles and Jared Padalecki hoped for a 'Supernatural' return
In the months leading up to Supernatural's final season, Ackles and co-star Jared Padalecki made it clear that they were open to their characters returning in the future. Whether it happened as a standalone movie special or limited series reboot, both expressed their willingness to be a part of things.
During an interview with Michael Rosenbaum for the Inside of You podcast, Ackles stated he thought the Winchester brothers could come back in five years or so for a "short order on a streaming network." He said the finale was not a long goodbye, but rather a pause.
Ackles is now attached to The Boys on Amazon and will make his debut as Soldier Boy in season 3. He's also voicing Batman in Batman: The Long Halloween, a new animated feature. Padalecki headlines another CW series, Walker, but it's unclear whether he's joining the prequel party as Sam.
Who could possibly pop up in the 'Supernatural' prequel?
Besides Mary and John, there are other characters in the Supernatural world who existed in their timeline. That includes the famous Yellow Eyes, the demon who killed Mary. But there are others who go way back with the Winchesters.
Could Bobby Singer and Rufus make an appearance? It's possible. How about Ellen Harvelle? She and John knew each other well, and there's a history with her husband too. And John had a large network of friends who sometimes crossed paths with Sam and Dean. As this show comes together, fans should be excited about the prospect of seeing familiar heroes and villains from Supernatural's own extensive lore.
RELATED: 'The Vampire Diaries' x 'Supernatural' Crossover: Jensen Ackles' Idea Never Materialized