America Ferrera Reveals the Biggest Difference Between Playing Betty Suarez and Amy On 'Superstore'
Actress America Ferrera has starred on not one, but two beloved TV series. Here's how she compared her characters on 'Ugly Betty' and 'Superstore.'
While some actors suffer from typecasting frequently, many others have the opportunity to play all different kinds of characters. Such has been the career of America Ferrera, who portrays Amy in the NBC sitcom Superstore. At San Diego Comic-Con, she spoke about what it was like to play these two unique women, and what she loves about Amy. 
Ferrera's breakout role was as Betty Suarez in Ugly Betty
After appearing in films such as The Sisterhood of the Traveling Pants, Ferrera starred as Betty Suarez, a young woman who lands an assistant job at a fashion magazine, despite being considered unattractive and unfashionable by those around her. But there's a lot more to Betty than just her looks.
Ferrera received critical acclaim for the role, and earned numerous awards, including an Emmy, for her performance. After four seasons on ABC, Ugly Betty was canceled, but has remained a cult hit for many. 
She has portrayed Amy Sosa on Superstore for four seasons
Just a few years later, Ferrera landed another lead TV role. She portrays Amy Sosa, a former teen mom who supports her husband and her teenage daughter by working at a midwest big-box store, Cloud 9. She is semi-content in her life — that is, until new employee, Jonah, comes along.
Amy considers herself to be more competent than most of those around her, but doesn't have particularly big aspirations to begin with. She's a bit standoffish, and at times, surly, but cares about her co-workers. She just doesn't have time for all of their problems.
Here's what's different about the two characters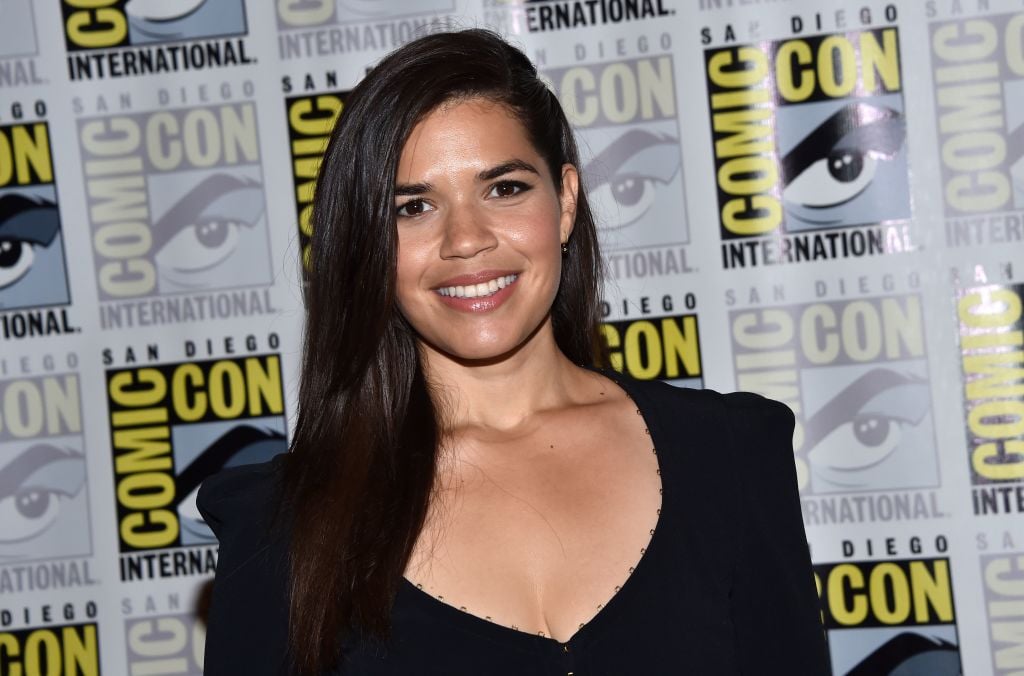 When asked about Amy becoming a manager in Season 4, Ferrera said, "It's something that [EP] Justin [Spitzer] and I had been talking about since Day 1 was sort of where is it all going for Amy? For me, one of the most compelling things about playing this role, having just come off playing Betty Suarez on 'Ugly Betty' — sort of this eternal optimist and brought the sunshine wherever she went." 
She continued, "I just love that Amy doesn't care if you like her. That's so liberating for a female character to sort of walk around and say, 'I don't need you to smile at me. I'm just trying to get through the day.' And she started in a place of really just trying to survive."  
What about Amy's relationship with Jonah?
Amy was very set in her life before Jonah arrived and shook things up, said Ferrera. "All of a sudden, ideas of wanting more from her life started to pop up. And we talked about how that would play in. Jonah kind of encourages her to start thinking about what that might be. But, of course, in Superstore fashion, for her to ask for that step up and power is going to come with all the crazy challenges of having to manage people that she's had these long-time relationships with."
However, Ferrera has an interesting take on Amy and Jonah. They've been working fairly well together this season up until recently, and Ferrera is happy for this change. "I kind of love it when Amy and Jonah hate each other, more than when they like each other, she said. "So I'm hoping that I get to hate him more."