How Will 'Superstore' Change Without Amy? Some Fans Say They Won't Watch When America Ferrera Leaves
America Ferrera has been acting for many years. Some fans may know her best from her role in The Sisterhood of the Traveling Pants film franchise, or as the eponymous character in the ABC drama series Ugly Betty. But since 2015, she has been most recognized from Superstore.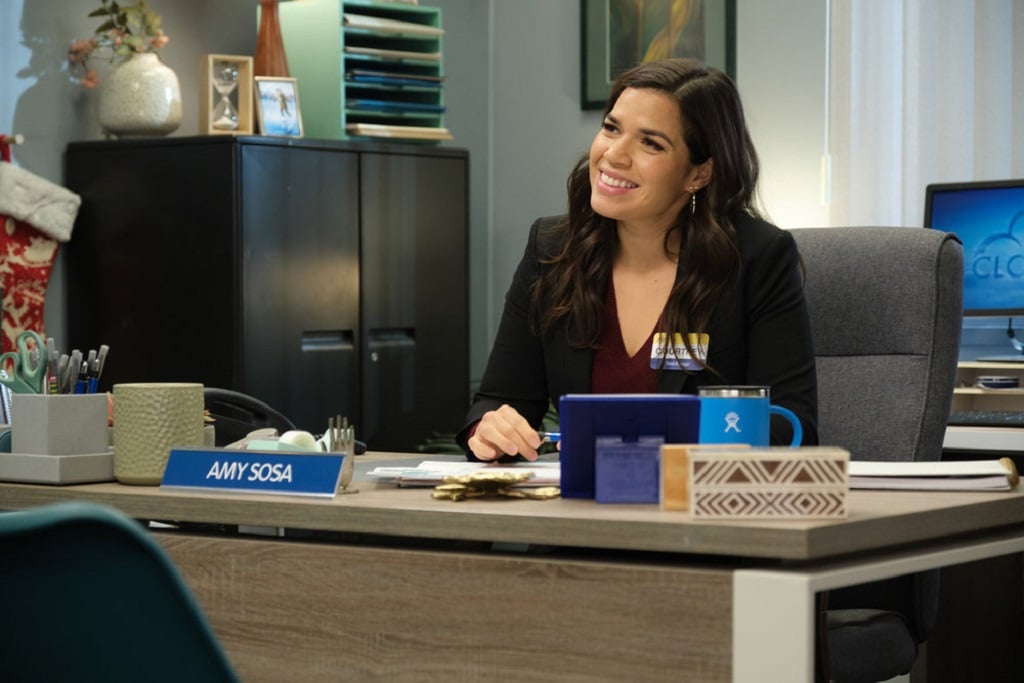 The actress stars as Amy Sosa, an employee at a St. Louis "big-box" store. At first, she is a bit detached, working hard but only to support her family. However, she becomes more committed and rises up the ranks after her divorce. In season 5, she's the store manager, has another child, and is in a relationship with her employee, Jonah.
Ferrera announces her departure
Just as her character became more involved at Cloud 9, Ferrera also obtained new responsibilities throughout her tenure on the series. She was a producer from the start, and has directed a total of four episodes. With season 5, she was made an executive producer.
However, Ferrera has decided to leave Superstore behind. On Feb. 28, 2020, she posted a statement on social media, saying that this will be her final season. Ferrera insinuates that the reason she is leaving is to focus on her family and the "next chapter" in her career, whatever that may be.
Her co-stars respond
Ferrera may be the top-billed cast member on Superstore, but it is undoubtedly an ensemble-driven comedy, with a lot of talent. Some of her co-stars, including Colton Dunn (Garrett McNeil), chimed in on social media after the news. Dunn wrote that "it's been a pleasure" to work with Ferrera, joking that maybe he "scared her off."
Lauren Ash, who portrays Dina Fox, also had kind words for Ferrera, calling her her "family for life" and "a force of nature," adding, "I want to be you when I grow up." Ferrera responded with four crying emojis, writing, "I love you forever."
Why fans won't watch without Ferrera
Though the ensemble cast is often praised, many still feel that Ferrera is "the heart" of the show. "I love Superstore but can't imagine it working without America and Amy," said Twitter user @jtwritergirl.
This sentiment is echoed elsewhere. And that has led others to believe the show won't last much longer when Ferrera leaves. "Without Amy in the show ratings will probably go down," said Twitter user @florecnepugh, "that means season 6 would be the last Superstore season."
How 'Superstore' could change
Superstore was renewed for Season 6 just a couple of weeks before Ferrera's announcement. And Ash, along with the network, confirms that this hasn't changed with the lead actor's exit. So beyond the possible end to Amy and Jonah's romance, how will the show change in Ferrera's absence?
If we're theorizing, all signs point to manager Amy taking one for her team and exiting in order to make the store's union dreams come true. This means we could be seeing a lot of interesting storylines surrounding how unionization changes a workplace. It's sad that Amy will be leaving, but we hope her exit will lead to a positive shift in the Superstore universe.