Suri Cruise's Estimated Net Worth Is Seriously Impressive for a 15-Year-Old
Like many of us, celebrities tend to have children at some point in their lives. Whether those kids decide to follow in their parents in whatever pursuit made them famous to begin with, or they decide to spend life sitting on the couch doing nothing, they'll inevitably grow up in the lap of luxury with a hefty inheritance down the line. As the rich get richer, some have begun to ask exactly how rich some of these kids are and what they can expect to inherit later in life. Suri Cruise is one such rich kid, so what is her net worth and where did it come from?
Suri Cruise is the daughter of Katie Holmes and Tom Cruise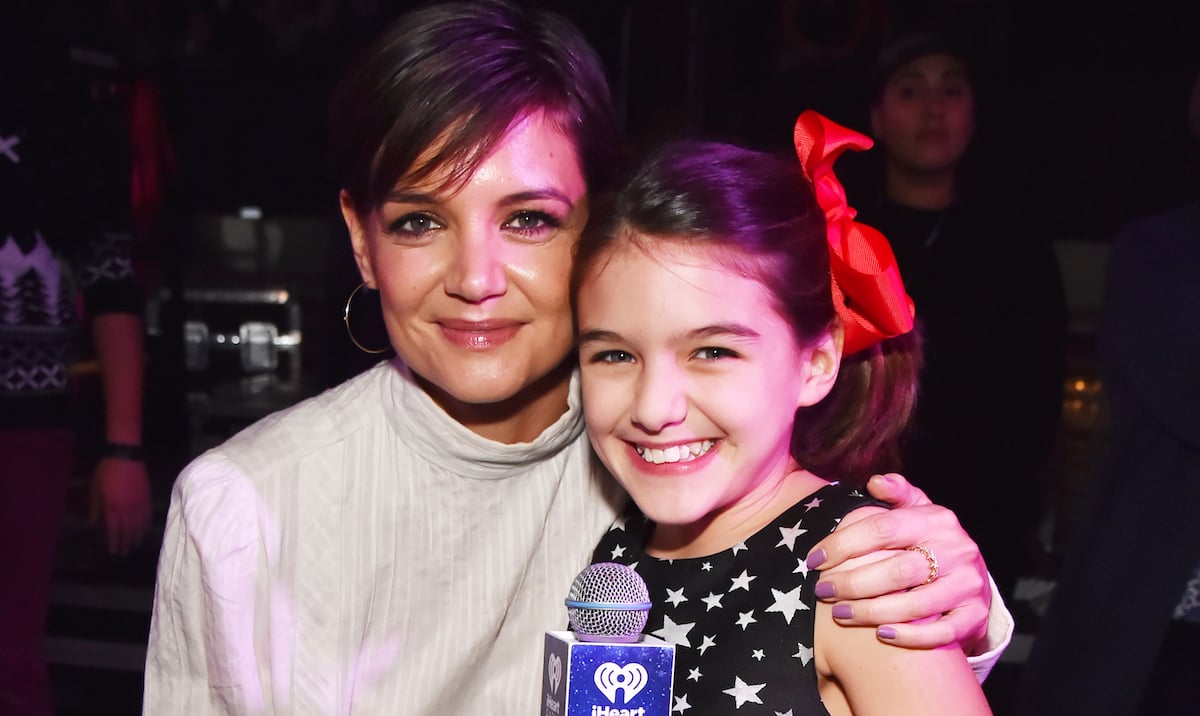 If the name wasn't an indication, Suri Cruise is the daughter of Tom Cruise, born during his marriage to Katie Holmes in 2006. Though her birth was of considerable interest to many, Cruise has remained largely out of the public eye as she's gotten older. While paparazzi photos exist, she does not appear to have any social media and has not taken to acting or modeling like her parents. Beyond the snapshots in public, she mostly keeps to herself.
Despite Suri taking his last name, sources close to the celebrities say that the Mission Impossible star is "estranged" from his daughter, even missing her recent 15th birthday to continue shooting a movie in England. Rumors claim he may not have seen her in years, though the full extent of their interactions isn't really something the public is privy to (even if we can tell that they haven't been seen together in public for a while now). In contrast, Holmes (with whom she lives) and Suri are reported to have a very strong relationship, with people close to them describing how much they care for one another and Cruise's love for her mother.
What is Suri Cruise's net worth?
Cruise is estimated to have a net worth of approximately $500,000, according to Celebrity Net Worth. However, considering Holmes' net worth of $25 million and Tom Cruise's net worth of $600 million, she could ultimately be inheriting even more down the road.
How did she get her money?
Like most children, Cruise doesn't have a job and hasn't earned her estimated net worth herself. Instead, this is just what she's expected to inherit once she's older. If she has a job of her own or an allowance, we're not entirely sure how much she would be making, but it's pretty unlikely that she's gone wanting for much of anything.
As most know, her parents earned this potential inheritance through acting, both Tom Cruise and Katie Holmes being fairly well known movie stars. Additionally, her father makes plenty by being the face of Scientology. How his strained relationship with his daughter will affect her future inheritance could be anyone's guess, though he's apparently hopeful he could patch things up at some point.
RELATED: What Tom Cruise's Relationship With Daughter Suri Is Like Now