Surprising Details You Never Knew About Serena Williams
Tennis superstar Serena Williams has been dominating her sport for years and she's also made headlines for what's occurred in her life off the court. In 2017, the athlete gave birth to her first child and in 2018, Williams married Reddit co-founder, Alexis Ohanian.
Despite all her interviews over the years, sharing the details about her fairytale wedding, and proudly posting about her daughter on social media, there is so much people don't know about one of the most famous female athletes in the world.
Here are some things you may not have known about the queen of the tennis court.
Williams is close friends with Meghan Markle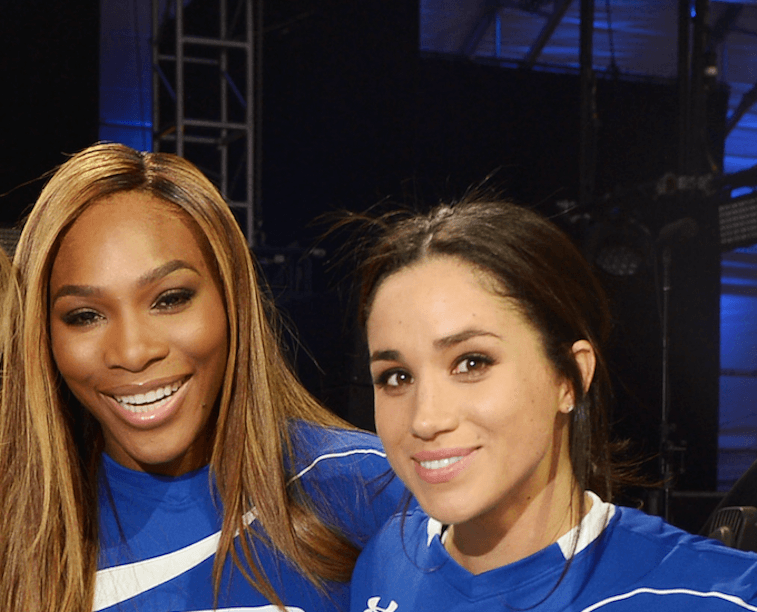 Meghan Markle is one of Williams' closest friends. The two met in 2014 during a charity football game and have been tight ever since.
In fact, when Markle first started dating Prince Harry, she knew she was going to be in the spotlight much more than ever before and asked Williams for advice, "I told her, 'You've got to be who you are, Meghan. You can't hide.'"
Next: Williams had a medical emergency following childbirth. 

She almost died after giving birth to her daughter
Williams and Ohanian's baby girl was born on Sept. 1, 2017, via an emergency C-section, but following her birth, Williams had another emergency. The next day, the tennis superstar was having coughing fits and trouble breathing. Because she was off her blood thinners, doctors found that she has developed clots in her lungs.
Medical personnel gave her a drip, however, due to her coughing a hematoma had filled her abdomen meaning the same drugs that were saving her life were also causing her problems. Eventually, a filter was inserted into a vein to stop her from getting more clots and she stayed in the hospital a bit longer to recover.
Next: She doesn't want her daughter to follow in her footsteps. 

Williams doesn't want her daughter to play tennis
In January 2018, Williams sat down for an interview with Vanity Fair and revealed that she doesn't want her daughter to follow in her footsteps and play tennis.
"I would hate her to have to deal with comparisons or expectations," Williams, who has been playing tennis since she was three, explained. "It's so much work, and I've given up so much. I don't regret it, but it's like Sliding Doors: Go through a different door and lead a different life. I'd like her to have a normal life. I didn't have that."
Next: English isn't the only language she speaks. 

She's fluent in French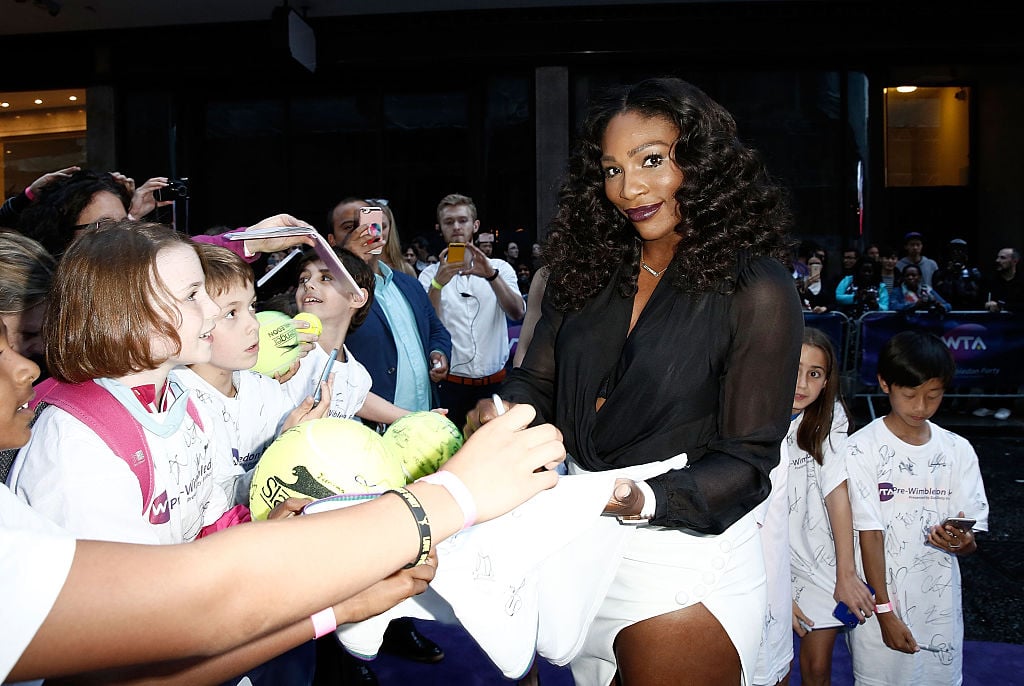 Williams happens to be fluent in French. In fact, she had conducted many on-court interviews in French when she has played in France.
Speaking the language so well could possibly be attributed to her once having an apartment in Paris and being coached by a Frenchman.
Next: She was in this rapper's video with other famous faces. 

Williams appeared in Common and Beyoncé's videos
Back in 2007, Williams was reportedly dating rapper Common and appeared briefly in his music video for the song "I Want You" along with Alicia Keys, Kerry Washington, and Kanye West.
In 2016, Williams made a cameo in another music video when her good friend, Beyoncé, asked her to be in the video for "Sorry" during the release of Bey's visual album Lemonade.
Next: She met her husband in her favorite city. 

She met her husband in Rome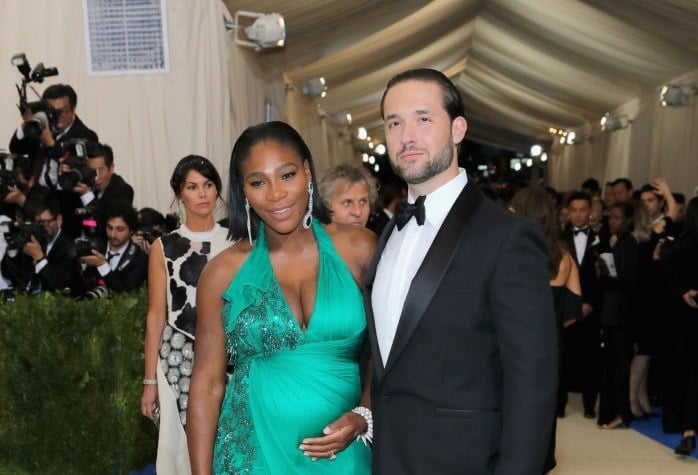 Williams has traveled all over the globe during her career and always called Rome her favorite city. But the Italian city actually became even more special to her in 2015, because it's the place where she met her future husband and where he proposed to her the following year.
Next: She can add actress to her résumé. 

She had roles in some popular TV shows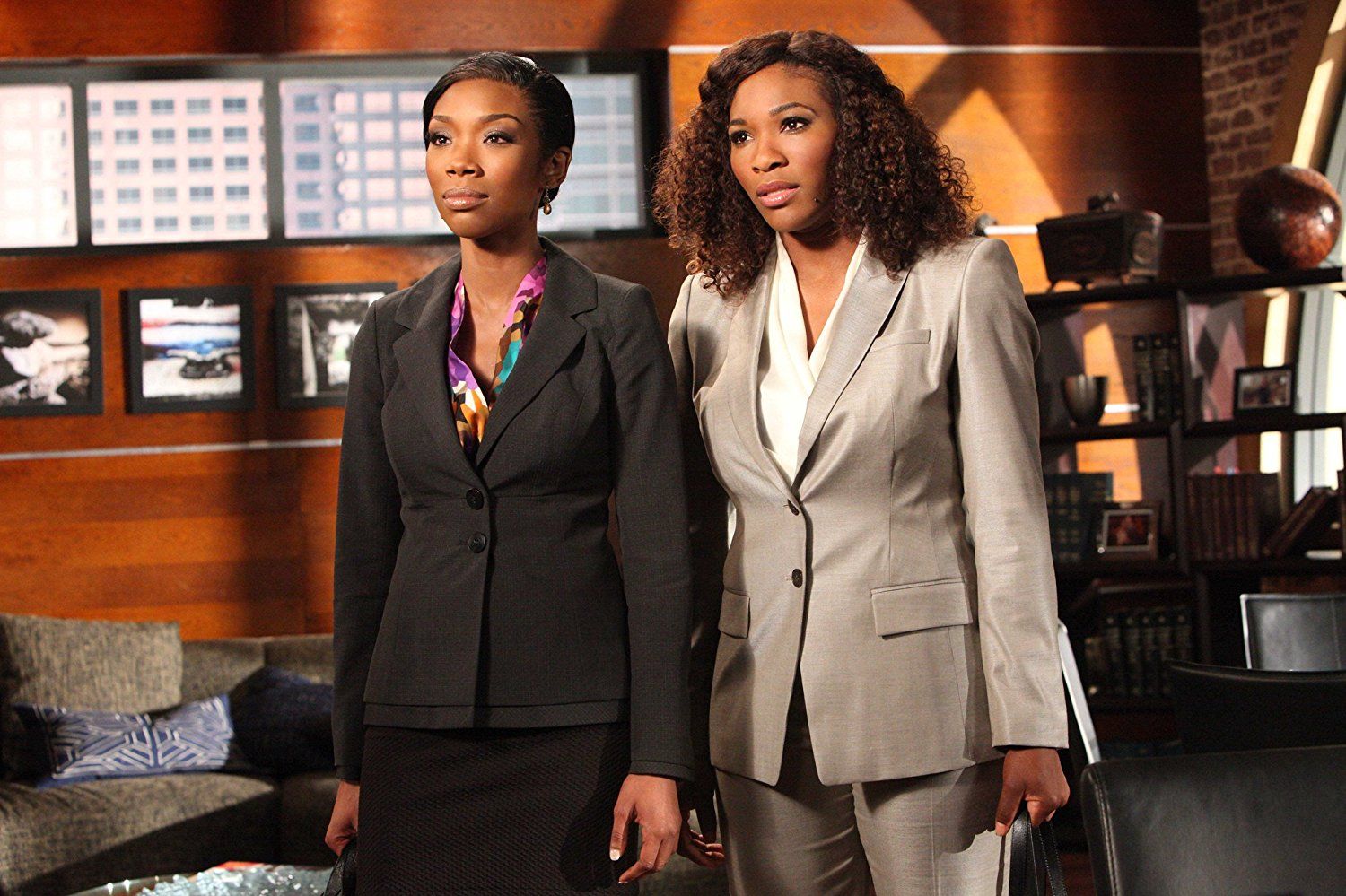 In addition to being the best tennis player in the world and having a clothing line as well as other successful business ventures, Williams has also acted in small roles on TV.
She's had guest star appearances on the shows Drop Dead Diva and Law & Order: Special Victims Unit.