The Surprising Reason Joanna Gaines Says Having a Baby at 40 Made Her 'Feel Young Again'
Joanna Gaines might have had her fifth child at age 40, but she's surprisingly feeling younger than ever. While she was surprised to find out she was pregnant at the time, after baby Crew was born last year, she said her outlook changed significantly.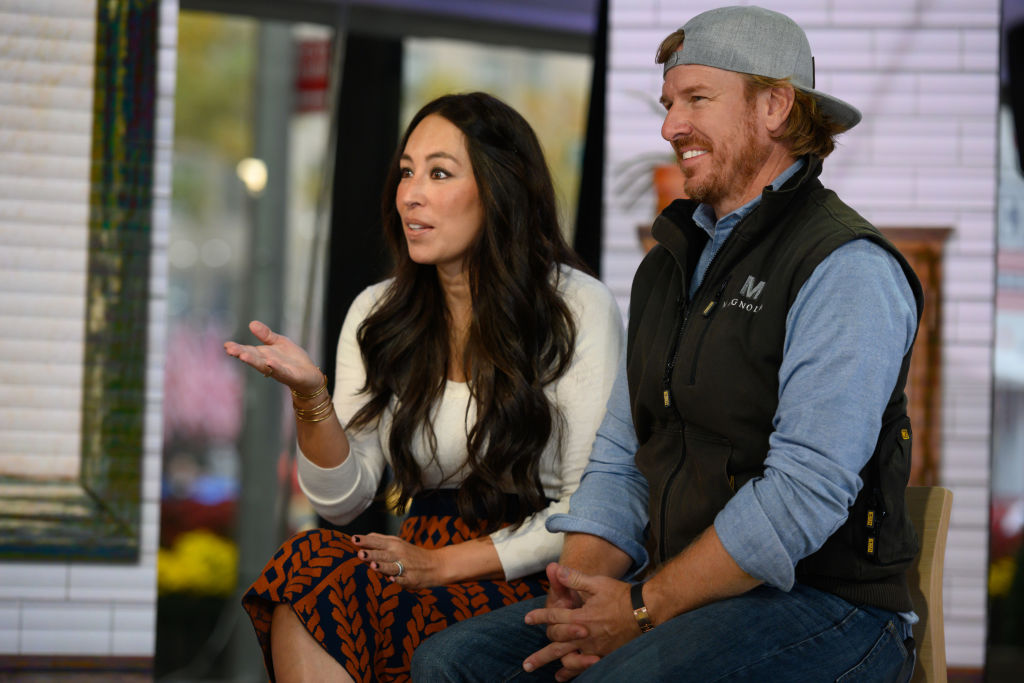 Gaines said welcoming another child made her 'Fun Jo'
Chip and Joanna Gaines welcomed their fifth child in June 2018 and while they were old pros at parenting, with their children Emmie Kay, 9, Duke, 10, Ella Rose, 12, and Drake, 14, the arrival of Crew has been a different experience for the Gaines.
Gaines recently told PEOPLE: "I kid with people, 'If you ever want to feel young again, have a baby at 40.'" She added: "It's brought this whole new thing for me where I'm a lot more laid-back. People joke that I'm the 'Fun Jo' now."
Having five kids and a booming business is a lot to juggle, but Gaines said she has become more relaxed. She noted: "I realized there has to be spontaneity, and schedules kind of go out the door. It's like, 'Hey, if I don't get to it, it's fine.' I've just relaxed so much more, and it's been fun for me."
Will Chip and Joanna Gaines have another baby?
Of course, fans of the former Fixer Upper stars are curious to know if the couple plans to have more children. She didn't rule it out, sharing: "Heck if I know. I thought I was done, and then we had Crew."
Her husband, she said, "is always joking that he wants him to have a little sister. No plans for another baby, but then again, we've never been planners anyway."
Crew is definitely up for whatever mom is up to, as Joanna called him her "little sidekick," sharing that "he comes to work with me every day and goes to all my meetings. There's literally a sign-up sheet because everyone wants to hold him."
The kids are 'obsessed' with their baby brother
Crew is a star in the Gaines' household when it comes to his older siblings, as Gaines noted that "they still are completely obsessed with this kid."
The addition of another child made her reflect a bit on how her kids adjusted, as she shared: "A year ago, he wasn't in our lives. Now you're like, 'How?'" She added: "I think what's so crazy about kids is by the time they hit the ground… it's almost like we always knew he was coming, and this was his time."
Gaines said her kids have "the sweetest" way with the baby, as she explained: "[I love] just watching them. Even when he's crying and Drake will [say], 'Hey, I'll go.' We have the stroller outside, and they'll go all the way to the gate, back and forth."
She continued: "[Crew] loves being outside, so it's not a thing where I have to ask them. They just say, 'Can I do this?' 'Of course.'"
Gaines' new children's book We Are the Gardeners is out now.