The Surprising Reason Khloe Kardashian Doesn't Hate Tristan Thompson: 'People Make Mistakes'
Khloe Kardashian explains why she doesn't hate Tristan Thompson and her fans are surprised by her ability to forgive.
Even though Tristan Thompson cheated on Khloe Kardashian, she has a remarkably positive outl­ook on their relationship as exes — after all, they share a daughter together. While it would be logical enough to assume that the reality star hates her ex, her feelings about Thompson are surprising.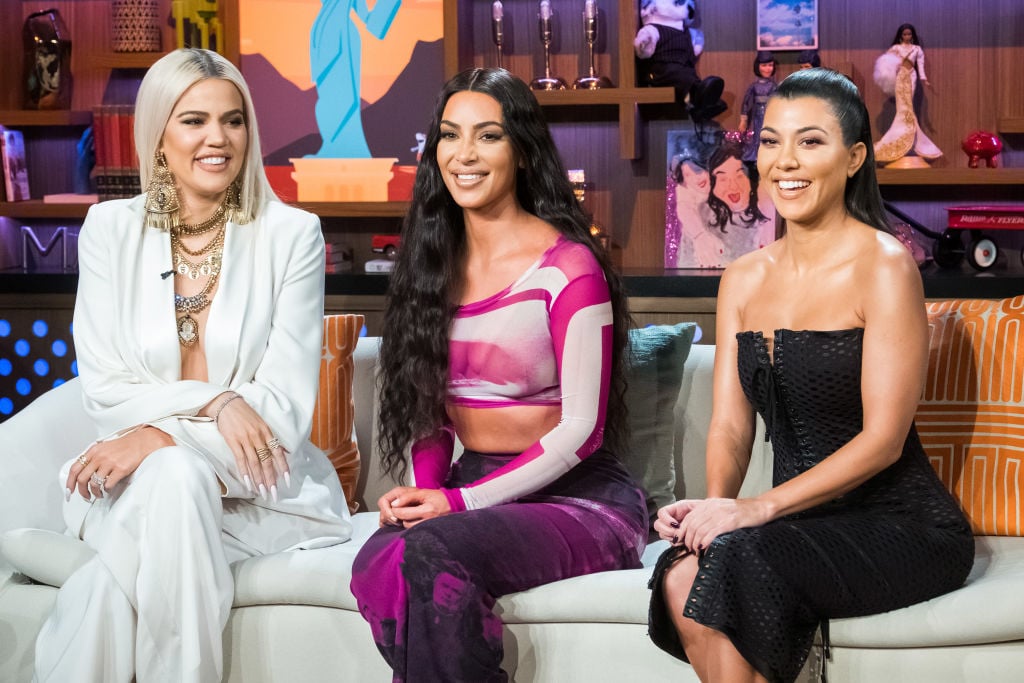 Thompson cheated on Kardashian more than once
Fans of Keeping Up With the Kardashians saw how Thompson's infidelity played out on the show this season, but it's important to note that he cheated on her before when she was pregnant with their daughter True.
Earlier this year, Thompson hooked up with Kardashian's sister Kylie Jenner's BFF at the time, Jordyn Woods. KUWTK featured the drama surrounding the cheating this season, including the moment that Kardashian discovered the news and what Woods and Thompson said to her after their hookup.
In a confessional interview on the show, Kardashian shared her broken heart, noting: "You both collectively ruined the relationship with me, with [True], with Kylie, with everyone. Yes, people make mistakes. People f**k up. But why would you want to do this to yourself? I'll never understand that."
Does Kardashian hate Thompson?
Kardashian defended Thompson after the cheating scandal rumors and continues to do so, responding to a fan who noted on an Instagram post: "I know Khloe hates Tristan but Baby True starting to look just like him."
She commented: "Why would I ever hate anyone who helped create such an angel? People make mistakes but I won't hurt my own healing by holding on to hate. I'm too busy raising my beautiful baby and securing that [money bag emoji] to hate any individual. Sweet True has always looked like her daddy. She's beautiful!! [prayer hands]."
Kardashian keeps a positive outlook
Despite the hurt she's endured, Kardashian definitely is making peace with the situation and moving on.
She continued her message of positivity on her Instagram Stories, posting one quote that read: "Hate no one, no matter how much they've wronged you. Live humbly, no matter how wealthy you become. Think positively, no matter how hard life is. Give much, even if you've been given little. Forgive all, especially yourself. And never stop praying for the best for everyone."
Additionally, she included a quote from Anthony Douglas, reading: "We are here to heal, not harm. We are here to love, not hate. We are here to create, not destroy."
She called him 'a good dad' to True
In the wake of the cheating scandal, rumors were flying, including one piece of gossip that made the claim that Thompson is an absentee father.
One fan tweeted to Kardashian: "hunny keep raising your daughter the best way you know how. All she needs is her mom. You're doing great. Keep ya head up."
Kardashian responded by defending Thompson, noting: "Thank you love! You're so very sweet. But he is a good dad to her. My sweet and special baby True will NEVER be put in the middle of him and I. I can promise that."
When asked how she had been doing, Kardashian shared at the time: "It's been tough but my baby girl has got me through. It will be a journey but I'll be ok. I promise you."