Surprising Things Jada Pinkett Smith Revealed About Herself On 'Red Table Talk'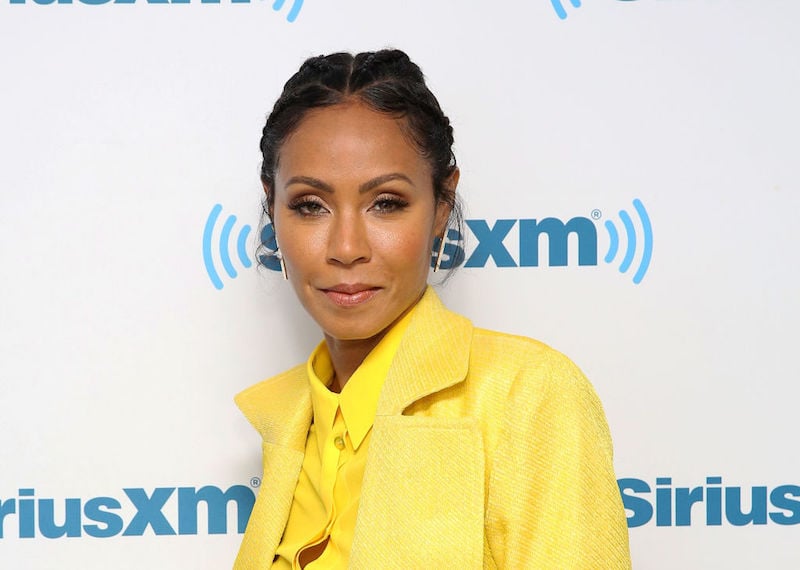 Jada Pinkett Smith has been like an open book on her Facebook Watch series Red Table Talk. The actress has discussed everything from her marriage to issues with addiction to sex.
The series launched in May 2018 and fans have learned so much about the star and her family as no topic is off limits; even the ones that may be hard to talk about. The series features open discussions with Pinkett Smith's mother, Adrienne Banfield-Jones, and her daughter, Willow Smith.
Here are some of the most surprising things we learned about the Girls Trip star.
Pinkett Smith struggles with hair loss
During one episode, Pinkett Smith cleared the air about why she cut her hair so short and started wearing turbans.
She admitted that she has developed issues with hair loss and is afraid that one day she will go bald.  "It was terrifying when it first started," she shared. "I was in the shower one day and had handfuls of hair in my hands and I was just like, 'Oh, my God, am I going bald?' It was one of those times in my life where I was literally shaking with fear."
https://www.instagram.com/p/BjTGiI2HK88/?utm_source=ig_embed
She also revealed that to treat her thinning hair she began receiving steroid injections that were "helping, not curing, but helping" the problem.
She battled a sex addiction
In another episode, the actress discussed addiction with her mother who was addicted to heroin when Pinkett Smith was growing up.
The 46-year-old got super candid when answering a fan's question and explained that she herself had a history of addictions including a self-described sex addiction.
"When I was younger, I definitely think I had a sex addiction of some kind, yes, that everything could be fixed by sex," she confessed. "I am a binger, and I always have to watch myself and I can just get obsessed with things. It's not what you're doing but how you're with it. Why you're doing it. It's the behavior that's attached to it because if you want to have a lot of sex, that's great, but why are you having all that sex? That's what you've got to look at."
The actress dealt with alcohol issues as well
Pinkett Smith also struggled with alcohol dependency.
"I remember reaching a rock bottom that time I was in the house by myself and I had those two bottles of wine and was going for the third bottle," she recalled.
She was able to overcome the issue and pull herself out of what she was doing after realizing that there was a problem. "And I was like, 'Now hold up. You're in the this house by yourself going onto your third bottle of wine? You might have a problem,'" she said.
She started dating Will Smith when he was still married
One of the most surprising things she revealed about herself is that she started dating her famous husband, Will Smith, while he was still married to his first wife, Sheree Fletcher.
In the first episode, the two women sat down for an honest conversation about the rocky start to their relationship. "Because I did not understand marriage, I did not understand divorce, I probably should have fell back because I feel like when Will and I first started dating, you know, I had this thing in my mind, I was like, 'Oh OK, well you did that and that's done,'" Pinkett Smith told Fletcher, who laughed and replied, "Oh, you thought it was done?"
Fletcher then remembered a time she called Smith's home to talk to her son, Trey, and the Set It Off actress hung up on her. "I called back and happened to say, 'B***h, you livin' in the house I picked out," Fletcher recalled. "And you said, 'It's my house now.'"
The ladies have come a long way though since that blow up in the '90s and today get along very well.