Surprising Things You Never Knew About Maddox Jolie-Pitt
Angelina Jolie adopted baby Maddox before she and Brad got together. Now that they're divorced, how is their oldest son coping?
Remember Brangelina? Brad Pitt and Angelina Jolie are officially divorced now, which leaves their kids in a bit of a complicated situation. It's not easy for families of divorce, period. But when it's a Hollywood couple with a blended family of adopted and biological children? Things can get very tricky.
One of the biggest mysteries in the family is Angeline Jolie's oldest son, Maddox Jolie-Pitt. He was adopted by the A-list actress from Cambodia back in March of 2002. Now the adorable little boy is fully grown into a man and will even head off to college soon. So what's up with Maddox, and how is he handling the divorce? Read on to find out.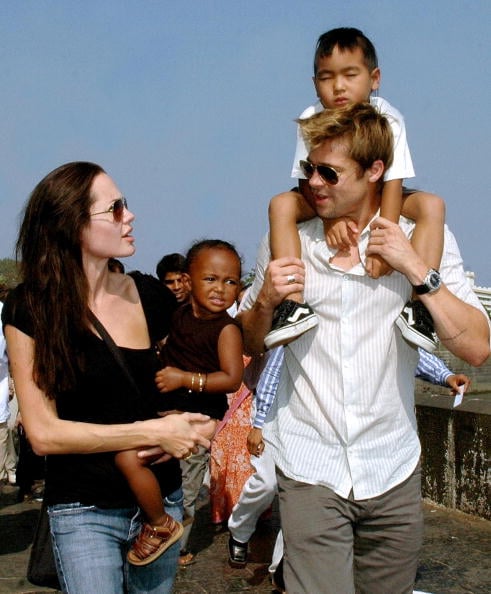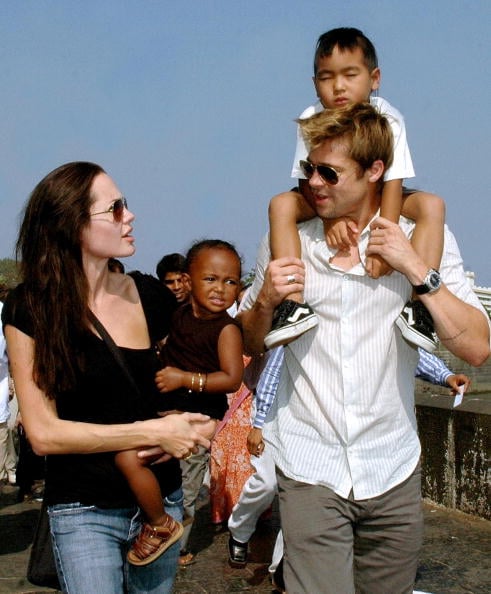 Billy Bob Thornton was Maddox's first dad
Fans likely remember the headline-grabbing romance between actor Billy Bob Thornton and Angelina Jolie. The pair was technically married in 2002 when Jolie decided to adopt Maddox, and they even made a joint announcement once the adoption became finalized. However, their relationship was rocky by that point. They broke up soon after.
Still, for a short while Billy Bob Thornton could have become Maddox's father. Weird, right?
His adoption almost didn't get approved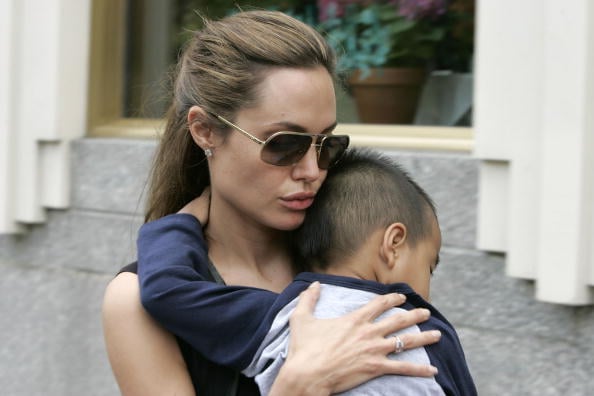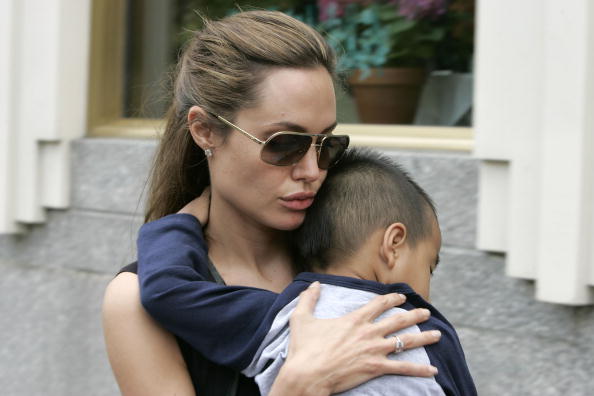 International adoptions are expensive and complicated. Even when you happen to be a Hollywood actress with millions of dollars, there's still plenty of red tape involved.
When Angelina Jolie was in the process of adopting her son, all Cambodian adoptions were temporarily halted due to child trafficking concerns. Also, Jolie's adoption agent was convicted for visa fraud and money laundering. The whole thing was a big mess.
Luckily for all parties, it worked out in the end. But it still came close to getting canceled, in which case Maddox would have had a very different life.
There's tension between Brad and Maddox
Brad Pitt formally adopted Maddox in 2006, but it hasn't been smooth sailing for them over the years. First there were rumors of a physical altercation after Brad had been drinking on a private plane. Then there's the custody agreement.
Brad and Angelina came to a custody agreement that allowed Pitt to see his seven children and maintain relationships with them. But since Maddox is a teenager, he was allowed to make his own choice. It'll be up to him to determine how often he sees his father. Some sources claim he "never wants to see his dad again." Others say they're working it out, though.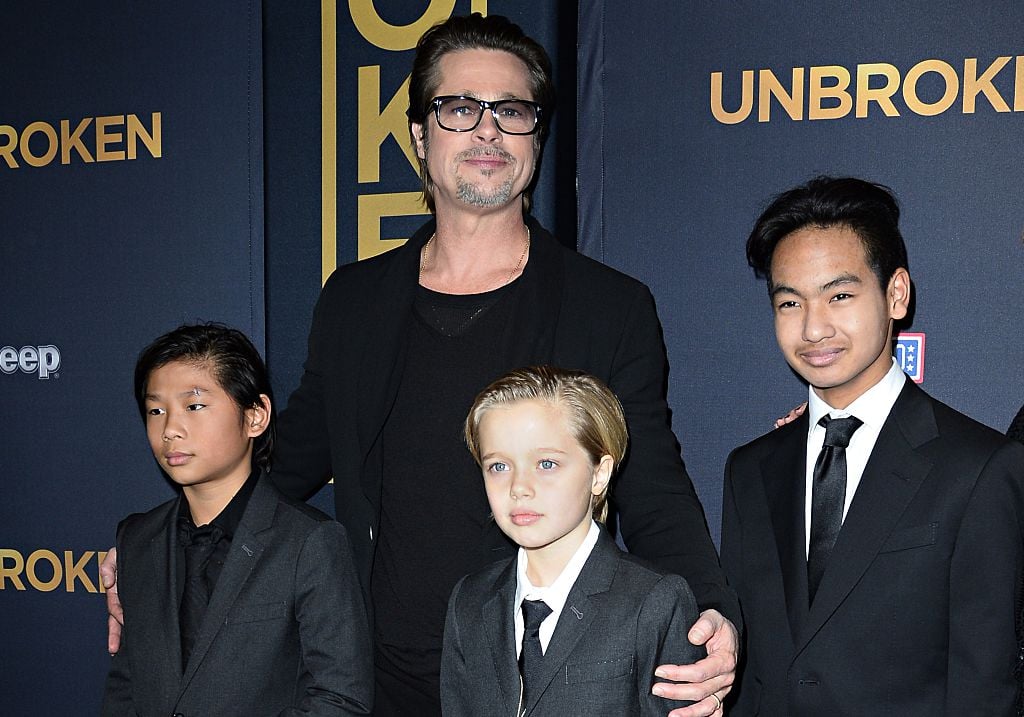 There are rumors that Brad Pitt was banned from Maddox's birthday party
It's not confirmed, but rumors swirled that Brad Pitt wasn't allowed to attend his son's sixteenth birthday party in 2017. As one source said, "Brad is upset that he will miss out on this first big milestone event since the divorce. He is doing his best to work around Angelina's wishes for the children, but this is one instance where Brad is really hurt."
He helps with his siblings
Eldest children are often expected to help out with their younger siblings. When you're in a family of seven kids? It's all but inevitable. But sources say that Maddox is an excellent big brother, often going "above and beyond" to help take care of his siblings.
So sweet!
He may be influencing his siblings, too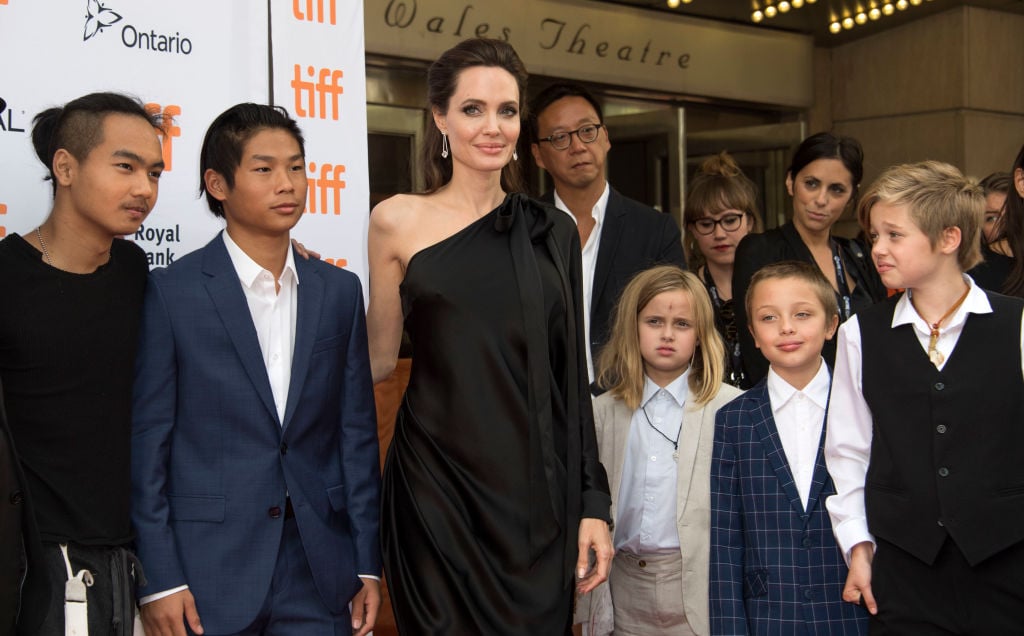 It's no secret that the younger kids look up Maddox. But that may not be such a good thing for Brad Pitt, especially if things are as tense between him and the kids as the media portrays.
"Maddox may definitely influence the other children, but he still has a right to his feelings to do what he needs to do to feel some sense of safety and comfort in his own life," Dr. Deborah Sweet, a family therapist said during an interview with Hollywood Life.
"This does not have to ruin the relationship between Brad and Maddox and likely is just a phase. But there must be repair in the relationship." 
He might go to college in Korea
One source claims that Maddox is looking into attending Yonsei University in Seoul, South Korea. But his mom might not want him to go to college at all. She leans on Maddox and genuinely enjoys his company, and like any mom, she's having a hard time letting him go.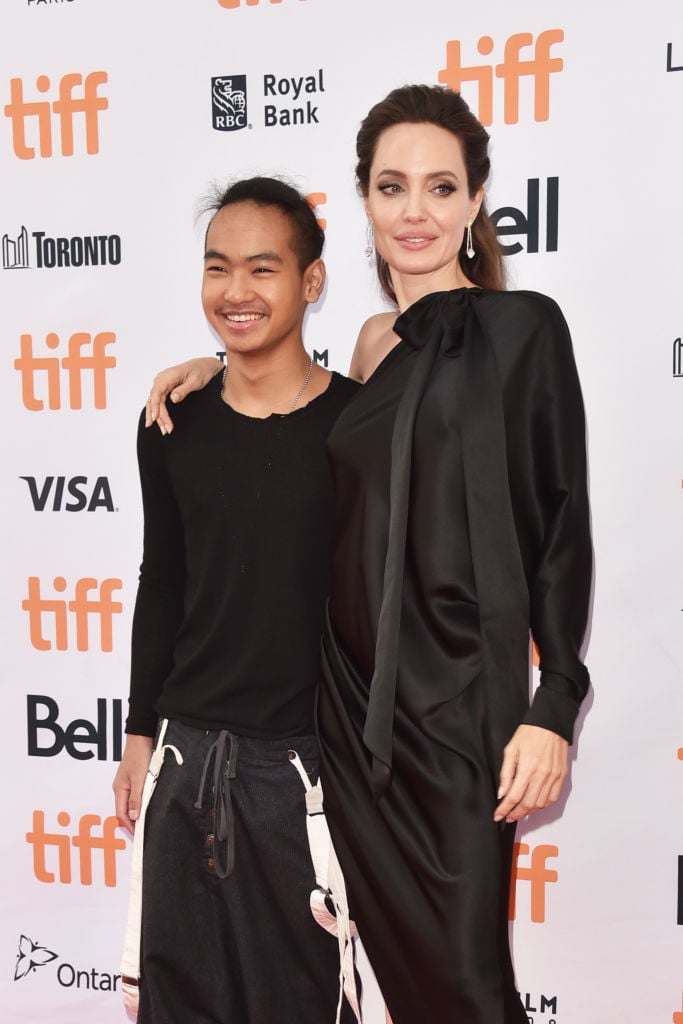 Maddox is super close to his mom
Maddox and his mom were close to begin with. Now that his parents are divorced, the two are even more attuned to one another, with some sources describing Maddox of being the "man of the house" now.
He also got a chance to work with Jolie professionally when he helped with the film, First They Killed My Father. Angelina was the director of the project, which was shot in Cambodia and based on a memoir from a survivor of the Cambodian genocide.
He described working with Angelina by saying, "[She's] fun, funny, and easy to work with. She's a wonder."
No matter where Maddox ends up, it's clear he will always look up to his mother.