'SurrealEstate' and 'Sell Your Haunted House': How the Syfy Series and K-Drama Can Be Compared
It is not uncommon for television shows from different parts of the world to have similar storylines and plot elements. SyFy has a new paranormal drama series called SurrealEstate that premiered in 2021. The show's title is somewhat self-explanatory as Luke Roman (Tim Rozon) owns a real estate company that deals with haunted houses. K-drama fans might realize this synopsis is similar to the 2021 drama, Sell Your Haunted House. Hong Ji-A (Jang Na-Ra) also owns a real estate company that takes on properties haunted by spirits. How are these shows similar, or are they on different ends of the paranormal spectrum?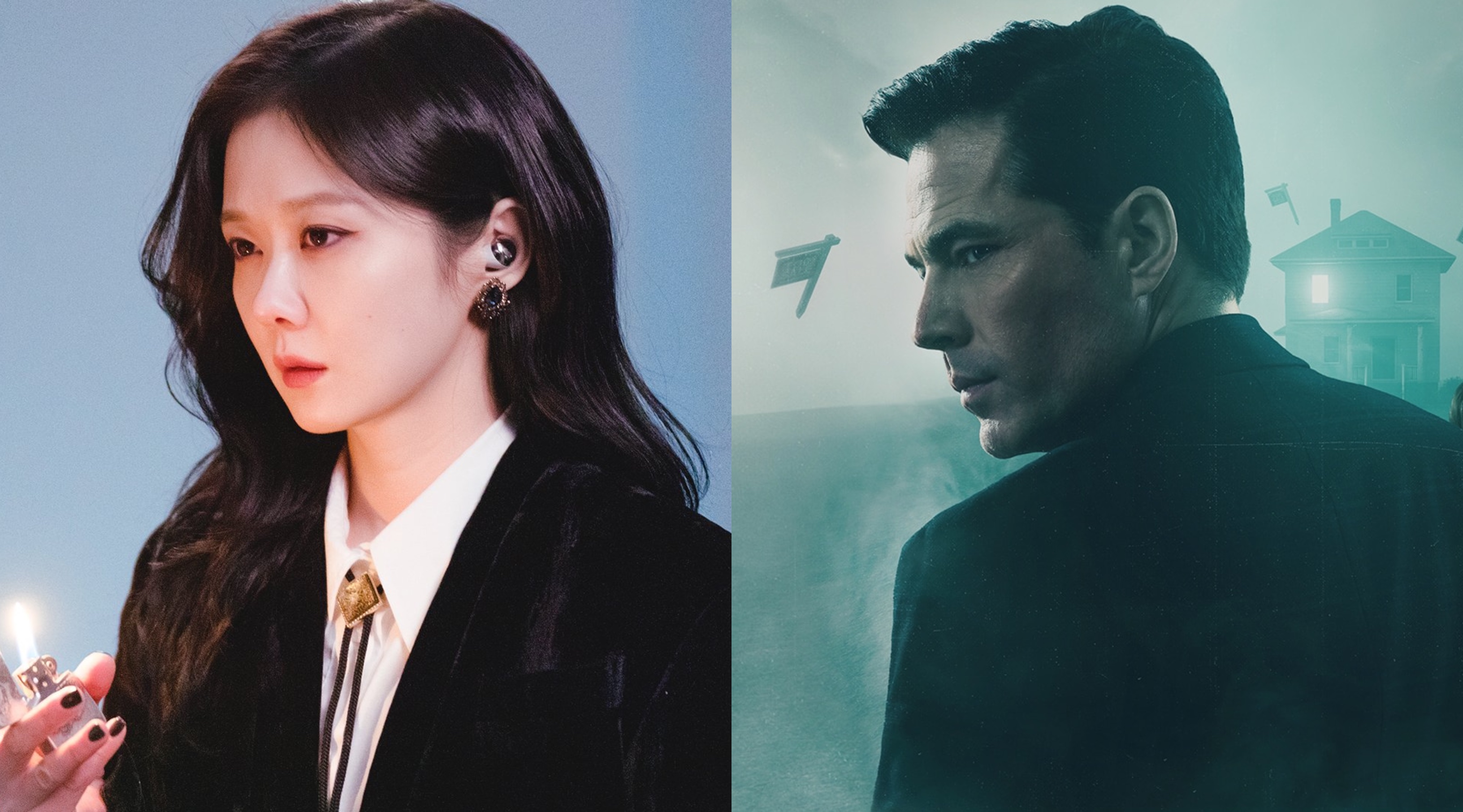 Its realtor versus spirits in these paranormal dramas
SurrealEstate is spooktacular in many ways. Luke Roman is dazzling at the first watch with his impeccable hair and all-black dress code. He owns The Roman Agency, a real estate company that specializes in "metaphysically engaged" properties. Roman has a gift that sets him apart. He can see and communicate with ghosts. It allows him to sense a spiritual presence on a haunted property. With his team, Roman eradicates spirits and helps them move on to flip the house for profit.
Sell Your Haunted House is just as spooky and riddled with drama as the SyFy show. The K-drama centers around Hong Ji-A, who has been trained to exorcise spirits by her mother since childhood. She owns Deabak Reality offering her services to clean up haunted properties of vengeful or trapped spirits. When an evil spirit from her dark past resurfaces, she joins forces with a skilled medium.
How are the shows similar?
RELATED: 'The Conjuring 3': Vera Farmiga Believes She's Haunted and Details 1 Strange Experience
Both shows have their main points of similarity. The main characters each own a real estate company to help spirits pass on. Roman and Ji-A also have special and unique paranormal abilities, not to mention their always wearing black. A unique trait between Roman and Ji-A is that they have a past they can not seem to face head-on.
Roman's mother left him as a child and has yet to face the issue head-on. The same can is said of Ji-A, who witnessed a tragic event as a child that made her emotionally guarded. Both characters lose their matriarchal figure in different ways. There are also small details that parallel. Roman and Ji-A use special equipment on the job, and they each hire a new helping hand but for different reasons. SurrealEstate and Sell Your Haunted House both have the eery, chilling, and paranormal element that gives each episode a thrilling hook. There are also the main character's personal demons and comical interactions with their team.
What differs between 'Surreal Estate' and 'Sell Your Haunted House'
RELATED: 'My Roommate Is a Gumiho' K-Drama Keeps Fans Invested with its Fantasy-Romance Storyline
While some key storyline elements are shared between the SyFy show and K-drama, there are noticeable differences. According to Forbes, Ji-A is has a colder demeanor and hates dishonesty. Ji-A's backstory is also much darker and emotional than Roman's. Ji-A witnessed her mother's death while trying to exorcise a powerful spirit. It is revealed Ji-A's mother's spirit has been unable to move on and has been by her side all her life.
In efforts to help her mother, Ji-A has been looking for a naturally powerful medium to help her. She soon meets a con artist who is the answer to her mother's death and her only hope. Roman does not have that much of an extensive backstory and overall grand evil to face just yet. The SyFy show character also has a bigger team that works alongside him. Ji-A's personality is much more eery and chilling than Roman's more friendly and hopeful persona.
Both dramas have their exciting quirks for fans of the paranormal. Sell Your Haunted House is only one season with a more extensive interweaving web of drama that connects to one fatal moment. SurrealEstate is just as worthy of being a favorite if looking for a spooky yet charming storyline.