'Surviving R. Kelly Part II': Why Lanita Carter Says R. Kelly 'Crushed Her Life'
On Night 2 of Lifetime's docuseries Surviving R. Kelly Part II: The Reckoning, R. Kelly's accusers and supporters alike delved deeper into the sex abuse allegations against him as he awaits his Apr. 2020 trial. Kelly has denied all allegations against him and maintains his innocence.
Survivor Lanita Carter's devastating story was different from that of many of R. Kelly's other alleged victims. She was an adult when she met him and had no musical aspirations. The hair braider's claims were heartbreaking, as she detailed Kelly's purported manipulation of and violence towards her after they formed a brother-sister bond.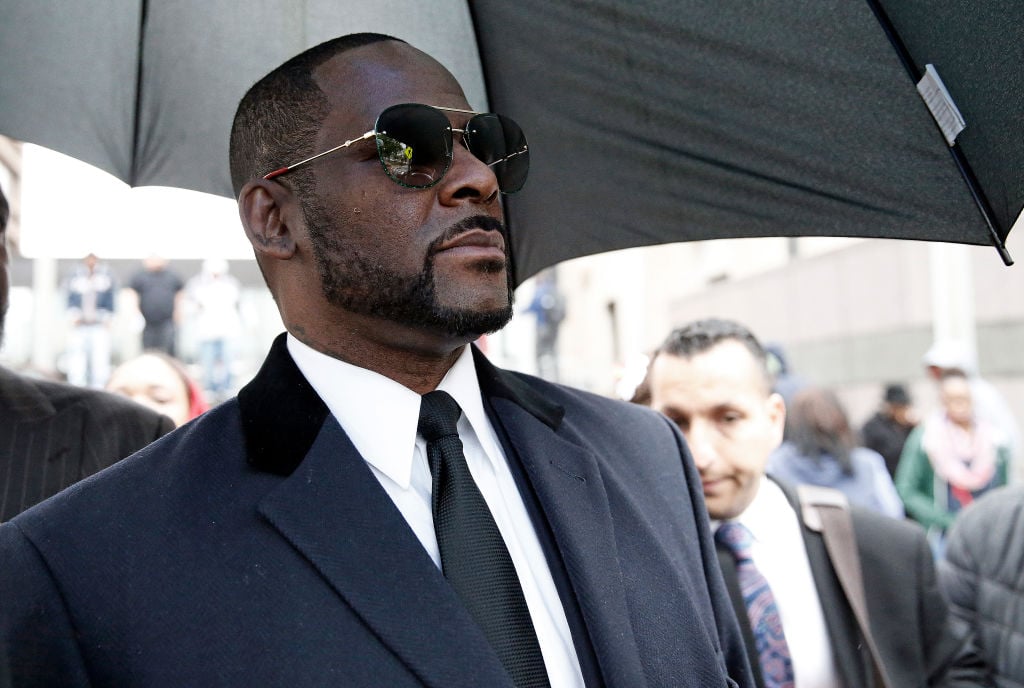 Carter formed a bond with Kelly as his hairstylist
Carter met Kelly at age 24, when she was a financially struggling mom of three kids with an allegedly abusive (now ex) husband and a hair braiding business. 
Being asked to do R. Kelly's hair gave Carter a sense of purpose and excitement. "It made me more proud when I thought about it, you know, like, everyone wanted to be doing something for this guy, and I'm doing his hair," she said on Surviving R. Kelly Part II. "It didn't matter how much I got paid. I just wanted to be a part of that."
Carter even said family members who had previously ignored, mistreated, and dismissed her suddenly had newfound respect for her. "I gained the respect of many people for doing his hair. My family, they let me finish sentences, when normally they didn't really care what I had to say…everybody was proud of me," she explained.
R. Kelly's former hairdresser said she was paid little for her work
Carter said a "typical day" as Kelly's hair braider meant she would get a call to be at his studio in under an hour. Next, she would wait around eight hours before doing his hair for 10-15 minutes. Shockingly, she was only paid $100 per appointment, which added up to only $20 in her pocket each time after childcare and travel expenses. 
Still, Carter and R. Kelly formed an unlikely bond. "He was giving me sound advice on my life. R. Kelly told me so much about, like, uh…who I am," Carter said on the docuseries. 
The hairstylist said Kelly was like a "brother" to her who made her feel he "believed" in her. She confessed her deepest secrets to him, including the abuse she suffered at the hands of her then-husband, her depression, and her isolation from most of her family. Later, Carter alleged on the docuseries that she used her vulnerability against her to take advantage of her.
"He was the first person to claim to be my big brother that wasn't my big brother," she said, adding she truly felt she could trust someone for perhaps the first time.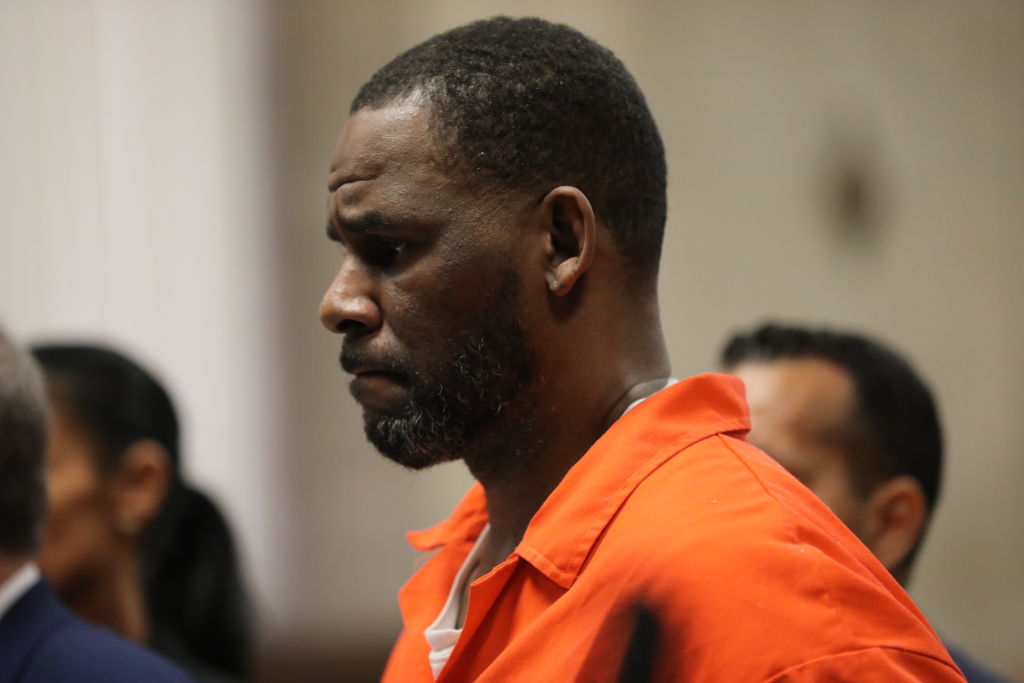 She alleges that he sexually assaulted her one day in his studio
Carter met Kelly in 2002, a few months after his first child pornography charges. She defended him against the charges and considered herself loyal to him. "I thought I could trust Robert. I thought I could trust his entourage," she said on Surviving R. Kelly Part II. But when one of the members of R. Kelly's entourage hit on her at the studio one day, only to be refused, things shifted in a major way.
The hairdresser claimed that Kelly blamed Carter for not giving him a "heads up" about the incident. "I got a phone call, and it was Robert irate over the phone, asking me, why didn't you tell me this was going on?," she said. "He said, 'I'm like your brother, man! I can't have you down here like this.' I said, 'I'm so sorry. I would have told you, but I didn't think it was nothing.'"
After that incident, Carter said something was obviously different. "I stopped getting called to come and do his hair," she explained. Carter said she would call, only to be told R. Kelly wasn't in the studio. 
After about a month, she said, R. Kelly's employee suddenly called her for a hair appointment. That's when everything changed. 
After a few more weeks of doing his hair, a hair appointment in Feb. 2003 changed the course of Carter's life. "He always had his hands in his pants or whatever, and he said, 'I want a head massage.' And I laughed it off and said, 'I don't do massages,'" claimed Carter.
What followed was truly harrowing, as Carter described being brutally sexually assaulted by Kelly in an especially demeaning way. She was devastated, she said, not only by the alleged assault, but by the betrayal of what she thought was a deep and loyal friendship. 
"I wanted to make a living just off of doing his hair. It was like he crushed my life. And I started crying so hard. He immediately got mad at me," Carter claimed.
Her decision to notify the police was a fraught and painful one
Carter agonized over whether or not to call the police. Finally, she did, but the investigation hit several snags. 
First, other employees at R. Kelly's studio claimed they'd never seen her, attempting to block the allegations. But Carter told the detective about insider details she wouldn't have known about without being in the studio. 
R. Kelly's former hairdresser eventually settled with him for a total of $750,000.
However, she broke her nondisclosure agreement and decided to appear on Surviving R. Kelly Part II after seeing Gayle King's explosive interview with Kelly and wanting to show solidarity with other victims.