'Survivor 40': Adam Klein Admits Being Indirectly Responsible for Ethan Zohn's Blindside 'Devastated' Him
In Survivor 40: Winners at War, Adam Klein attempted to orchestrate the blindside of Parvati Shallow while keeping her allies in the loop so he could work with them after her elimination. It ended up backfiring and resulted in the early blindside of Ethan Zohn. In a Reddit Ask Me Anything, Adam shared he and Ethan had a pre-game alliance. Therefore, the blindside "devastated" the new school player.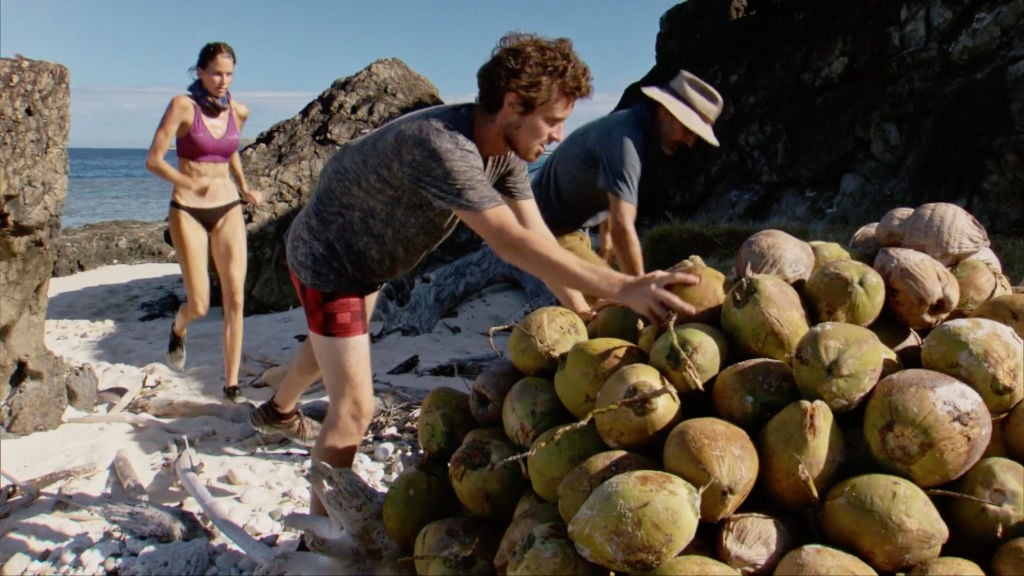 Ethan Zohn eliminated from 'Survivor 40: Winners at War'
Survivor: Africa champ Ethan Zohn returned to the franchise for Winners at War, 15 years after he last competed. Placed on the Sele tribe, the 46-year-old keynote speaker joined the old school alliance alongside Parvati Shallow and Boston Rob Mariano.
Additionally, Ethan had a good relationship with "new schooler," Adam Klein. The Africa winner agreed with Adam and encouraged his allies to eliminate Natalie Anderson at their first Tribal Council, followed by fellow old-schooler, Danni Boatwright, due to her attempts to vote out Parvati.
Then, Adam got his new school allies on board to blindside the Micronesia champ, but he told Rob and Ethan about the plan, mistakenly hoping they would work with him after the vote.
Instead, the Robfather exposed Adam to his allies and proposed they all band together to eliminate the Millennials vs. Gen X winner. However, new schoolers Michele Fitzgerald and Jeremy Collins orchestrated the blindside of Ethan to weaken both Rob and Adam.
After almost a month at the Edge of Extinction, the keynote speaker lost both re-entry challenges and then joined the Jury, where he cast his vote for Edge returnee, Natalie Anderson.
Adam Klein and Ethan Zohn had a pre-game alliance
In a Reddit Ask Me Anything (AMA), a fan asked Adam about his relationship with Ethan on the island as the Millennials vs. Gen X champ previously stated his admiration for the keynote speaker.
Adam credited Ethan as a "massive inspiration" for him because the Africa winner is "always thinking, always inventing, always looking for ways to improve people's lives in the world as well as his own, and has given so many people hope."
Additionally, Adam shared he and Ethan have the same speaking manager through the latter's introduction. According to the Season 33 winner, the two "spoke before the game" and had a "relationship that no one else knew about." 
Adam Klein admits Ethan Zohn blindside 'devastated' him
Adam continued and described his excitement once he discovered that he and Ethan were both placed on Sele. He also "hoped to run the game with him at my side."
Therefore, the Africa champ's early elimination, with Adam indirectly responsible, "devastated" the recent winner. Adam explained he "felt the worst" and thought Ethan "had a lot more game in him."
According to Adam, the 46-year-old felt the same way. Therefore, Ethan was "rightfully a bit sour" toward him at first. The Millennials vs. Gen X champ said the two have "continued to work through that after the game."
Additionally, he hopes Ethan forgives him for his "role in his experience not being all that it could have or should have been." Adam ended by saying he also "had some 'splaining to do to my manager" after filming, but everything's "all good now."
Fans were also upset with Adam because they were excited to see Ethan compete. However, if Adam hadn't spilled the beans, then Parvati would have gone to the Edge, which would have also upended fans.