'Survivor 40: Winners at War': Amber Mariano Revealed Why She Returned and What It Means for Her
After Amber Mariano won Survivor: All-Stars and began a family with Boston Rob Mariano, fans thought she would never return to compete again. However, she admittedly could not turn down the opportunity to come back with her husband for the 20th year and 40th season.
This time around, Amber is a wife, the mother-of-four, and has "a whole new motivation." What does this season mean for her?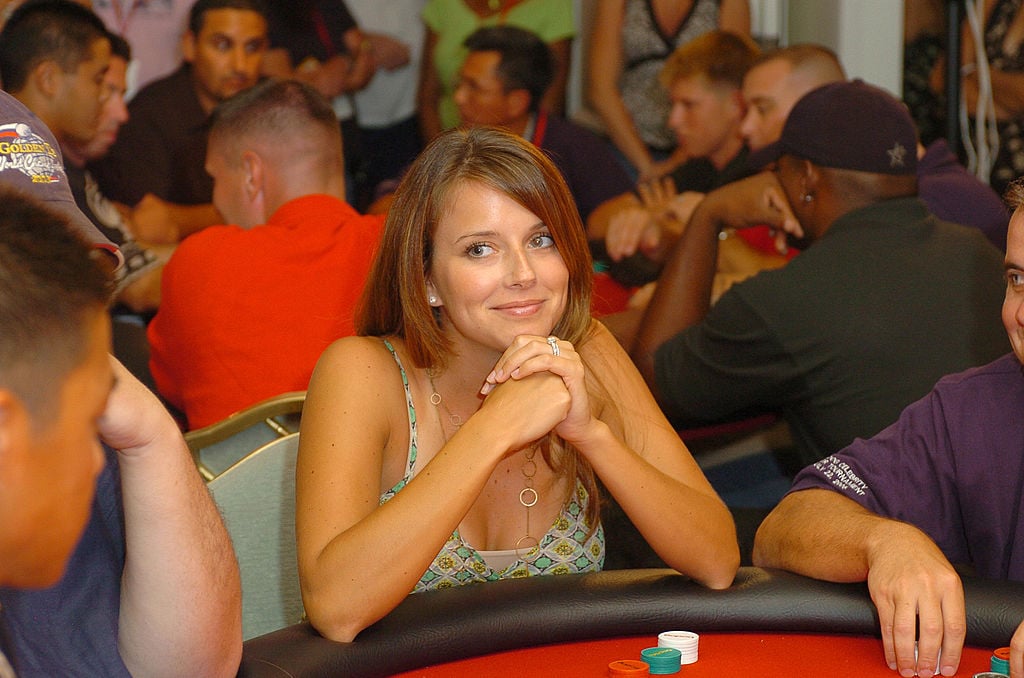 Amber Brkich Mariano won 'Survivor: All-Stars'
In 2002, Amber Brkich made her Survivor debut for The Australian Outback. Only 22-years-old at the time, she had a great position in the majority alliance on her tribe and became very close to Jerri Manthey.
However, their allies flipped and eliminated Jerri, leaving Amber on the bottom. They then decided to vote the Pennsylvania native out next as they realized her threat level.
She returned six seasons later for the first season with a cast composed of all returnees, Survivor: All-Stars. Almost immediately, Amber aligned with Rob "Boston Rob Mariano" from Marquesas, and they formed a dominant alliance around them.
However, a tribe swap switched Amber to a different tribe where she had no allies. Thanks to Rob's deal with Lex van de Berghe and Amber's scrambling, she made it to the merge where her alliance continued to dominate.
They made it to the Final Two and faced a very bitter jury who felt betrayed by the couple. Ultimately, the jurors chose Amber's social gameplay over Rob's cutthroat style, and she won the title of Sole Survivor in a 4-3 vote.
The two fell in love during the show, and Rob proposed to Amber at the finale, right before host Jeff Probst announced the winner. The two married in 2005, moved to Pensacola, Florida, and currently parent four daughters together: Lucia Rose (10), Carolina Rose (9), Isabetta Rose (7), and Adelina Rose (5). 
Why did Amber Brkich Mariano come back for 'Survivor: Winners at War?'
In a pregame interview with ET Canada, Amber admitted she "never thought in a million years" she would return to Survivor. Amber also considers herself "one of the luckiest people" to ever compete on Survivor because she won, met her future husband, "and nothing can top that."
Therefore, she hesitated at the opportunity to come back because she thought "the book was closed." However, returning with her husband was too tempting to turn down.
Additionally, she realizes competing on Survivor is a "once in a lifetime" opportunity and believes she's lucky to have a third chance. Even though Amber hasn't played in years, she hasn't stopped watching and is aware of the twists that exist now, such as hidden immunity idols.
She also wants to "bring some of the old school back" and develop friendships with people instead of relying on advantages to make it through the game. However, this time, her focus isn't solely on herself as it was during her first win.
What does 'Survivor: Winners at War' mean for Amber Brkich Mariano?
Amber has acknowledged she is a "totally different person" and has "a whole new motivation" that didn't exist during All-Stars. Instead of playing the game for herself, she's now playing it for her kids and wants them to see how strong their parents can be as they watch it as a family when it airs.
Amber knows she most likely will not have Rob on her starting tribe, but she says he has "instilled a lot of confidence" in her and taught her gameplay. She's also not worried about her portrayal on television and only cares about showing her daughters that they can do anything they want.
Watch Survivor: Winners at War February 12 at 8 p.m. EST on CBS.