'Survivor 40: Winners at War': Boston Rob Mariano Admits It's 'Sad' That He Wasn't 'Picked to Play' in Bonus Scene
The Yara tribe promptly and unanimously sent Boston Rob Mariano to the Edge of Extinction after he imposed the "buddy system" on them. In a bonus scene, the five-time competitor admits it's "sad" that the "new schoolers" don't want to play the game with him.
[SPOILER ALERT: This article contains information from Survivor 40: Winner at War Episode 8.]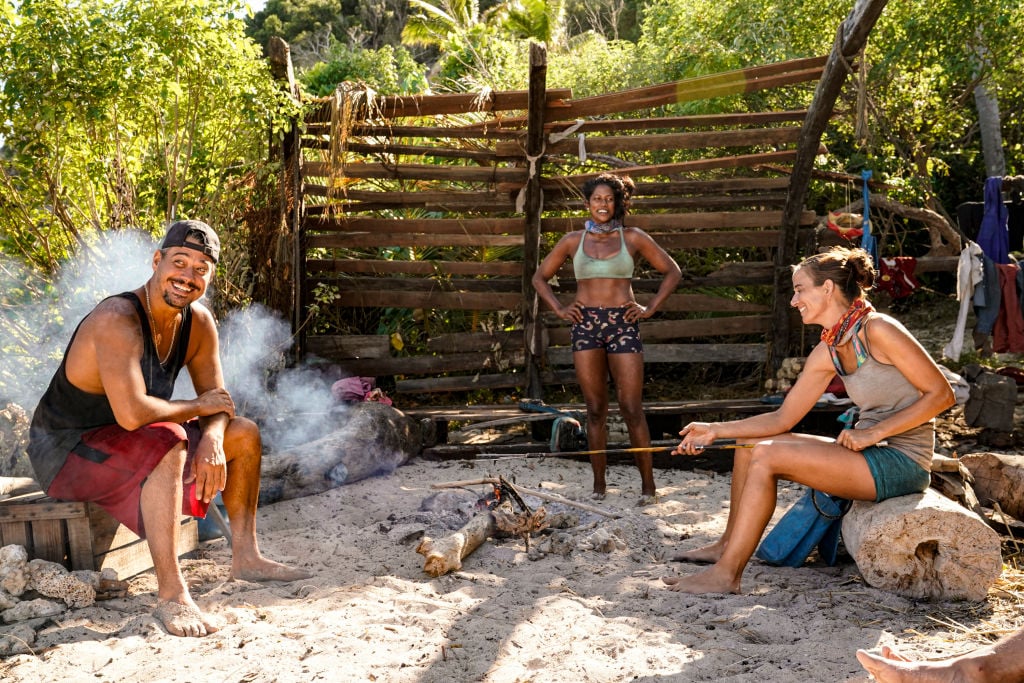 Boston Rob Mariano returned for 'Survivor 40: Winners at War'
Nearly 10 years after his Redemption Island victory, Boston Rob Mariano returned alongside his wife, Amber, and 18 other former Sole Survivors for Winners at War. Initially placed on the Sele tribe, he quickly aligned with Parvati Shallow and made her his number one.
Then, they invited Ethan Zohn into their alliance and branded themselves the "old schoolers." After Natalie Anderson's elimination, Boston Rob and his allies took out fellow old-schooler Danni Boatwright who voiced her intention to blindside Parvati.
Adam Klein also came up with a plan to eliminate the Micronesia winner but spilled the beans to her two closest allies in an attempt to play both sides.
Not wanting to play Boston Rob's game but eager to teach Adam a lesson, Michele Fitzgerald and Jeremy Collins then blindsided everyone by sending Ethan to the Edge.
In a tribe swap, Boston Rob ended up in the majority with former Sele members Adam and Ben Driebergen. The five-time player then instituted the "buddy system" and forbade his allies from talking to ex-Dakal tribemates Sarah Lacina and Sophie Clarke.
Even though it seemingly worked, his tribe unanimously voted him to the Edge that night. 
Boston Rob Mariano lost the first duel to get back in the game
Once on the Edge of Extinction, Boston Rob reunited with his wife and friends Tyson Apostol and Ethan. Although he didn't find a hidden advantage to sell to anyone in the game, he did locate three out of fire tokens that were scattered around the island.
The Redemption Island champ then hid the in-game currency and pretended like he couldn't find any and allowed the castaways to strip-search him. A couple of days later, the players on the Edge were given a menu to buy advantages from before they competed in their first competition to get back into the game.
Amber gave the token she received from the log challenge to her husband, who bought an advantage in the challenge and an idol to protect him if he won his way back in.
The battle-back competition came down to Boston Rob and Tyson, who were neck and neck, and the Blood vs. Water champ pulled out the win. Once they returned to the Edge, a bonus scene captured how the players felt after the loss.
Boston Rob Mariano admits it's 'sad' that he wasn't 'picked to play'
While Danni admitted losing the challenge was "discouraging" because she wants to be enjoying the feast with everyone, she told the confessional she's going to "suck it up and get ready for the next opportunity."
Parvati also shared the same sentiment in her confessional and explained it's "crushing" that she has to "starve for 17 more days" before another opportunity to get back into the game.
On the island, Boston Rob told the Edge players to pick their heads up because they still "have another chance." He then explained he feels like a kid who didn't get "picked to play" as it seems no one wants to work with the old school players. The five-time competitor also admitted it made him a "little sad" because he "wants to play."
In a confessional, Boston Rob explained it "sucks" he's on the Edge while the game is still going on, but plans on turning his "garbage hand into a winner's steal." Survivor 40: Winners at War airs Wednesdays at 8 p.m. EST on CBS.