'Survivor 40: Winners at War': Ethan Zohn Shares Postcards He Wrote While on Edge of Extinction
In Survivor 40: Winners at War Episode 3, fan-favorite Ethan Zohn was blindsided, devasting many viewers. However, he continues to stay a part of the game as he's still fighting for another shot at competing again on the Edge of Extinction.
During his time on the Edge, Ethan wrote funny postcards addressed to his mother, briefly describing his day, which he has shared on social media.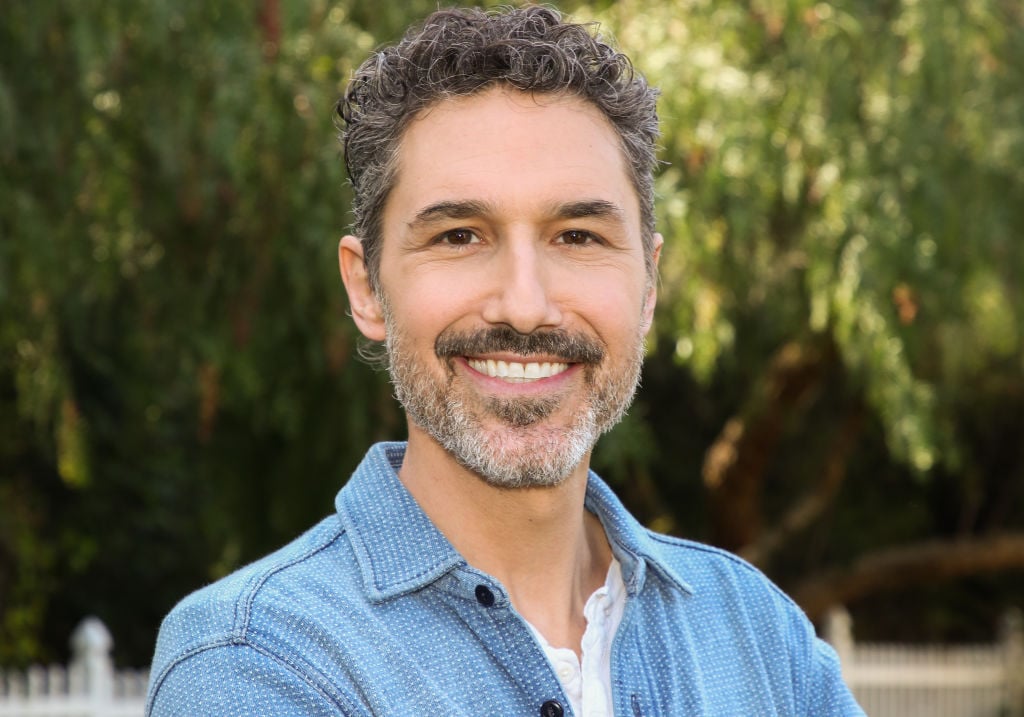 Ethan Zohn eliminated in Episode 3
On the Sele tribe, Survivor: Africa winner Ethan Zohn quickly aligned with Boston Rob Mariano and Parvati Shallow to form an "old school alliance." However, he still made connections with "new school" player, Adam Klein.
After the first two vote-offs went according to Boston Rob's plan, Adam decided he wanted to get everyone in on a Parvati blindside. However, he informed both her allies of his plan, in hopes they would continue working with him after her hopeful elimination, but it backfired.
Rob immediately exposed Adam's plan to his allies, Michele Fitzgerald and Jeremy Collins, and then suggested they get rid of the Millennials vs. Gen X winner. Wanting to "weaken Rob" and prove a point to Adam at the same time, Michele and Jeremy, with the help of Denise Stapley and Ben Driebergen's vote, sent Ethan to the Edge.
Ethan Zohn completed a grueling log challenge
The day after Ethan arrived at the Edge, the castaways received a challenge. If they transferred 20 logs from the top of the island to the campsite located at the bottom, one at a time, before sundown, they would earn a fire token.
The currency would help them buy advantages and food on the Edge as well as other helpful things if they won their back into the game. Ethan, as well as Natalie Anderson, Amber Brkich, and Danni Boatwright, started their journey, and the Africa winner began to feel "wonky" when he only had four logs left.
He seemingly passed out, and a medic hydrated him and advised him to rest. However, Ethan continued the task, and the ladies joined him for his last trip because he inspired them.
Ethan Zohn shares postcards he wrote on Edge of Extinction
In an Instagram post, Ethan uploaded pictures of postcards he wrote to his mother while living on the Edge of Extinction. The first one read, "Mom, the kids were mean to me and kicked me out of camp!"
He included, "there is no food, no potty, and I'm freezing!" The Africa winner closed with, "Your son, Ethan (remember me?) P.S. Three girls are here too!"
On the second postcard, Ethan asked if his mother sent him to "jail" because "they made us climb a giant mountain 20 times! All for one fire token." He also wrote he "passed out and peed on myself."
The Grassroots Soccer founder added he's "so hungry" and noted "a boy with red pants is here," referring to the recently eliminated Tyson Apostol. Other Winners at War contestants, including Sophie Clarke, Parvati Shallow, and Natalie Anderson, commented on his post with laughing emojis.
Watch Survivor 40 Wednesdays at 8 p.m. EST on CBS.