'Survivor 40: Winners at War': Fans Notice Kim Spradlin Flying Under the Radar — She Might Take Home the $2 Million
The 20th anniversary season of Survivor is now down to 10 players after Wednesday's episode. However, fans are in shock at how some players are still not being targeted. Kim Spradlin-Wolfe is flying under the radar, and fans believe she might be the one to take home the $2 million prize on Survivor: Winners at War.
[Spoiler alert: Survivor 40: Winners at War Episode 9 spoilers ahead.]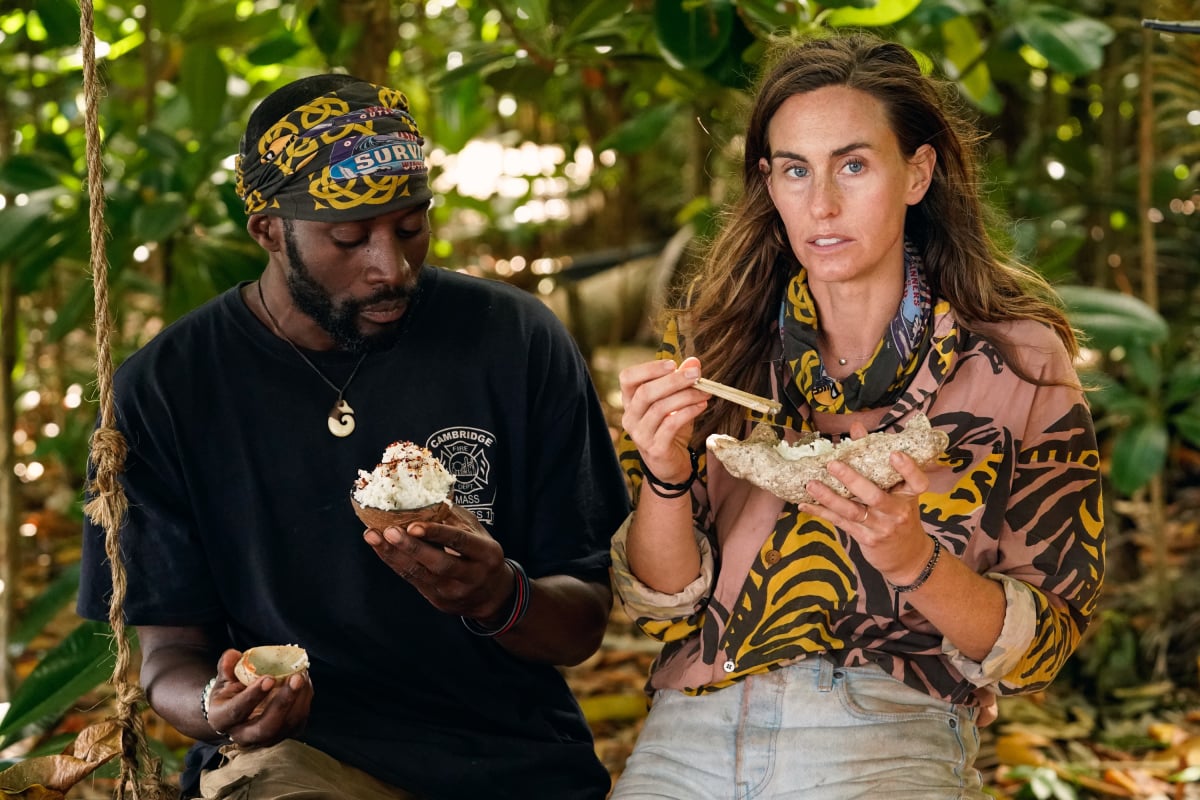 Kim Spradlin-Wolfe started on the bottom of 'Survivor 40: Winners at War'
Kim killed the immunity challenge in episode 9; however, she wasn't on the chopping block anyway. Early on in the game, her friend, Amber Mariano, was targeted because of a suspected "Poker alliance."
While on the original Dakal tribe, Kim was on the bottom. She watched Amber, and then Tyson Apostol be voted out. However, when the tribes swapped players, Kim slowly ended up back on top. She began working with Denise Stapley and Jeremy Collins.
Kim also found a split immunity idol and shared it with Sophie Clarke, who is also flying under the radar. Fans think Kim is setting herself up for a massive win at the end of the game.
Why do fans feel Kim could win the $2 million prize on 'Survivor: Winners at War'?
"Guess who is staying completely under the radar and doing so with an iconic look as well?" wrote one fan with a photo of Kim.
Kim is calm and poised now when she speaks to the cameras. Her outlook is very different from the beginning of the game when she felt left out of strategy talk. 
"Why is it? I believe these people have forgotten that Kim is a competition beast," tweeted another fan. "Kim has this ability to be a wallflower yet a beast at competitions."
In Wednesday's episode, Kim balanced on a triangular platform buoying in the water until she was the last one standing. She earned not only the immunity necklace but an additional fire token, which many say she didn't even need.
Kim destroyed an individual immunity record on 'Survivor: Winners at War' Episode 9
"Kim broke the record for most Individual Immunity Wins for a woman in their #Survivor career!" wrote a Reddit community moderator. "She was tied with Kelly, Jenna, Parv, Amanda, Chrissy, and Andrea with 4. But this is her 5th! Congratulations!"
This season is only Kim's second time ever competing. Her first time was Survivor: One World when she won the $1 million prize. During that season, she won individual immunity four times. Fans are afraid that someone did not do their homework on this player. She could go very far in the game now that individual immunity is up for grabs every week.
Fans feel that the other players somehow underestimated Kim's gameplay, and they are in for a rude awakening when she wins multiple challenges in a row. With only five episodes left, it looks like she could quickly go to the end. Watch Survivor 40: Winners at War Wednesdays at 8 p.m. EST on CBS.
Read more: 'Survivor 40: Winners at War': Fans Feel Jeff Probst Might Have Given Away the Winner in His Latest Recap — Could It be Sophie Clarke?