'Survivor 40: Winners at War': Fans Feel Jeff Probst Might Have Given Away the Winner in His Latest Recap — Could It be Sophie Clarke?
After Survivor: Winners at War Episode 8, fans have strong feelings about Sophie Clarke's position in the game. She was not one of the popular players going into this season, but now the tables have turned. Let's take a look at why fans feel Sophie is taking Sandra Diaz-Twine's place as the new Survivor Queen after Jeff Probst's latest Survivor recap.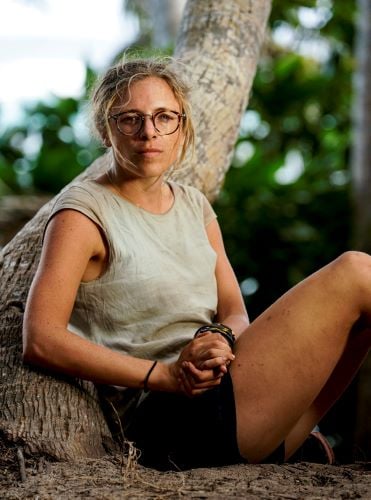 What big move did Sophie make on 'Survivor 40: Winners at War' Episode 8?
After Denise Stapley and Jeremy Collins both won the immunity challenge; the castaways began to chat about who to vote off in tribal council. Tony Vlachos, Jeremy, and Tyson Apostol have a talk on the beach about voting off one of the "sleeper threats," such as Nick Wilson or Wendell Holland. They agree to vote for Nick.
However, Sophie does not miss a beat. She is a quiet player, but she sees everything that is going on around her.
"I see Wendell," Sophie said during a confession. "Wendell and Jeremy are constantly bro-ing out. My sense of what's happening is that a bunch of the big guys — Jeremy, Tony, Tyson, and Ben — all got together and said 'maybe Wendell and maybe Nick,' but a lot of power in this tribe is coming from Jeremy. I think Wendell is Jeremy's man."
She slyly suggests voting Wendell instead of Nick to a few people, and suddenly the vote has changed.
"I don't mind cutting Jeremy off at the knees a little bit," Sophie told Tony. "They're like best friends aren't they?"
Why do fans feel Sophie is the new 'Survivor' Queen — and Jeff Probst agrees?
"Sophie's winner's edit continues," wrote one fan on Twitter. "I don't know if she ends up winning this thing, but her reputation has skyrocketed this season."
Fans of Survivor believe that the producers edit the season to show the winner making massive moves throughout the game. Sophie got all of the credit for Wendell's vote out in episode 8. What is more significant is that Probst does not mention her in his recap of the episode. 
"The way Sophie read Jeremy's game was filthy, and how she said the big threats are tightening up," added another fan. "She got it on POINT."
It's clear from the episode that fans are on board with Sophie now. They see her gameplay, and it's reliable. However, many fans wonder why Probst does not mention Sophie in his weekly recap. Some believe it's because he doesn't want to make it too evident that she is the winner of the season.
"She's the new queen," tweeted another fan.
Will Sophie win 'Survivor 40: Winners at War'?
"I came into this season thinking Sophie didn't deserve to be playing with the rest of the cast," wrote one fan. "Now, I'm thinking that the rest of the cast doesn't deserve to be playing with Sophie."
After one episode of Survivor, fans noticed how much Sophie is in control of the game. 
"Man, Sophie is just playing in another league," added another fan. "She's in control, in fact, she's been since the beginning of the game, yet nobody seems to have caught on. She drove the vote without the others realizing it."
We will have to continue watching Wednesdays at 8 p.m. EST on CBS to see if the fans are right about the Survivor: Winners at War queen.