'Survivor 40: Winners at War': Has Boston Rob Mariano Finally Surpassed Ozzy Lusth for the title of Most Days Competing?
Going into Survivor 40: Winners at War, there was only one other person who played more days than Boston Rob Mariano. Ozzy Lusth held the title of most cumulative days on the Islands of Survivor going into the 40th season. Let's take a look at whether or not Rob has or will surpass Ozzy's title.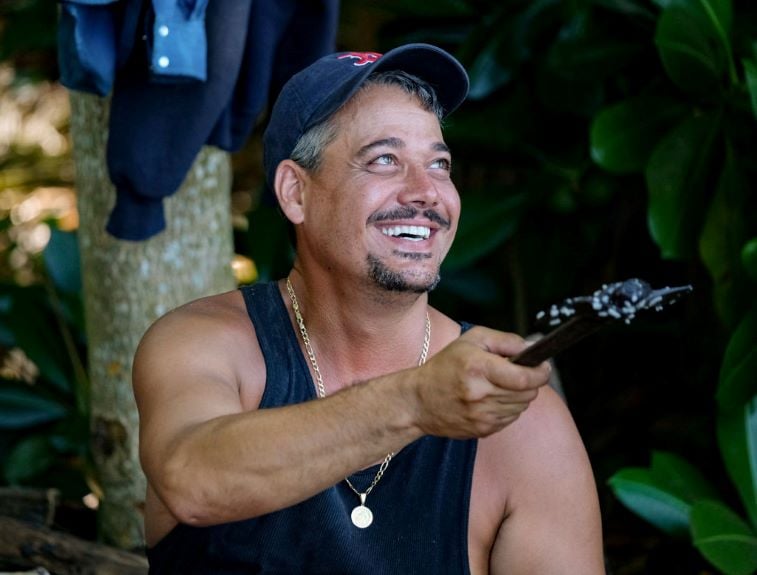 How many days has Ozzy Lusth played 'Survivor?'
Ozzy has spent more days competing on the islands of Survivor than any other castaway. He currently holds the title with 128 days spread out over the four seasons he participated in the game. 
Ozzy made his Survivor debut in 2006 during Cook Islands, where he lasted the full 39 days, but didn't win the $1 million. Because of how much fans loved him, Jeff Probst asked him back as a favorite in season 16.
He accepted the offer and played Survivor: Micronesia: Fans vs. Favorites, where he added another 27 days to his total. During the shows 23rd season, Survivor: South Pacific, he lasted 38 days.
The challenge dominator spent 15 of those days on Redemption Island during that season and was voted out three times. Ozzy finished in fourth place and was only one tribal council away from the final three.
Ozzy returned one more time during Game Changers, where he was voted out in ninth place, adding another 24 days to his time on the Islands. His time on Redemption Island counts towards his total days played because he was still actively playing the game (and starving).
How many days has Boston Rob Mariano played 'Survivor?'
Rob went into season 40 with a total of 117 days competing under his belt. His time as a mentor during season 39 is not part of his total because he was not actively playing the game. The Robfather is now nine days into Survivor: Winners at War, bringing his total days played to 126 days, only two less than Ozzy.
Boston Rob competed 21 days on Marquesas and then 39 days on Survivor All-Stars, where he lost to his future wife, Amber Mariano. He came back again for Heroes vs. Villains, where he competed for 18 days. Then the castaway finally earned his Survivor win on Redemption Island, where he lasted the full 39 days.
Will Rob Mariano surpass Ozzy Lusth for the title of 'Most Days Playing Survivor'?
Since Survivor 40: Winners at War includes the Edge of Extinction island twist, it is not a matter of "if" Rob will surpass Ozzy for most days. It is a matter of "when" will he finally claim the title of most days competing on the islands of Survivor. 
The Edge of Extinction allows players who are voted out at a tribal council to move to a separate island but essentially still play the game. The castaways at this different island find tree mail clues that help them locate advantages.
While they cannot keep these advantages — such as hidden immunity idols — they can sell them to players still in the game for fire tokens. When exiled castaways accumulate fire tokens, they can use them for advantages to getting back into the game.
On the Edge of Extinction, players can raise a white flag and quit the game, or they can stick around until a competition arises to get back in. During season 38, the Edge of Extinction players competed to get back in on day 35.
Fans know that there is no way that Rob is going to quit the game, so even if he gets voted off in episode 4, he will surpass Ozzy's total days played.
Read more: 'Survivor': Why Isn't Ozzy Lusth on 'Survivor 40: Winners at War?'